2020 Mentor Session Interview: UTA Music Agent Ben Hogan
---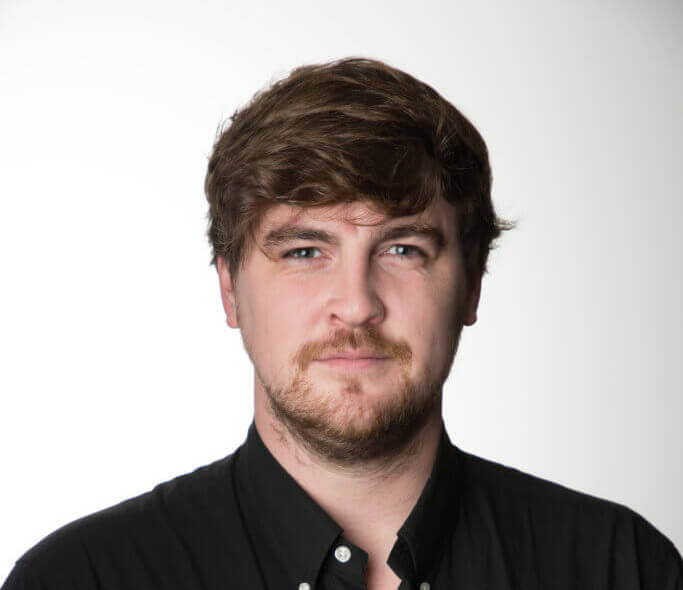 One of the best features for aspiring music professionals at Winter Music Conference 2020 will be the mentor sessions. They will give badge holders the ability to talk to DJs, publicists, tech professionals, streaming executives and more for genuine interaction in a classy, personal setting. Pro Badge holders will be able to get meaningful insights that can advance their career from some of the best in the business. We are running a series of interviews with each of our mentors as we prep for the sunshine in March. We have already talked to Jonas Tempel, Lara Kelley, Sydney Blu, Stephanie LaFera, Alexandra Greenberg,  Kozmoe Alonzo, Peter Wohelski, Morgan Page, David Waxman, Josh Wink, Barbara Tucker & Andrew Marcogliese. Now we continue our interviews with UTA electronic music agent Ben Hogan.
Ben Hogan is an Electronic Music agent at leading global talent and entertainment company UTA. Based in Los Angeles, Hogan has built an impressive client roster that spans the full field of genres in dance music. He represents artists ranging from powerhouse DJ icons and industry leaders like Alesso, Slander, NGHTMRE, Snails and Carnage to emerging live acts such as Elohim and GoldFish, among others. He is known for his ability to work with acts from inception and help them reach the top tier of the electronic landscape.
Prior to UTA, Hogan was as an agent at Circle Talent Agency, one of the largest independent booking agencies. Circle Talent was acquired by UTA in 2018.
Previously, Hogan worked with Steez Productions in Baltimore, MD as a local promoter for a sprawling network of large-format electronic events across the northeast, including Starscape. He began working professionally in dance music at the age of 17, where he hosted all-ages dance events in Baltimore.
Read more about mentor sessions and get your badges now.
Winter Music Conference will return to The Faena Forum in Miami Beach on March 16-19 to celebrate 35 years. Ben Hogan will be one of the mentors during WMC.
Read out on for our interview with Ben Hogan below.
When you were coming up professionally did you have the opportunity to have a mentor, and if so, how did it affect your career path?
Steve Gordon, Kevin Gimble and Evan Weinstein have mentored me throughout my career. I got my start in the industry working under Steve and Evan at Steez Promo. I now work with Steve and Kevin at UTA, and I still do business with Evan on a daily basis. Having professional role models in your life is a key to success, and I wouldn't be where I am today without their guidance and the support of other senior executives who helped carve my path. One of the best ways to enter the music industry is to shadow a more seasoned individual or a team who can show you the ropes. Knowledge in this industry is key. There's no handbook that can teach you the ins and outs of the music industry. You have to experience it firsthand.
Have you ever mentored someone, and if so, what are some of your techniques? What type of knowledge did you impart?
I try to mentor the people I work with as much as possible in our day-to-day business. Being a mentor is primarily about caring and sharing your knowledge freely. You have to be a motivational, positive influence in someone's life if you want them to learn from you. When I first started working with my current assistant, I liked to give him projects that would educate him about the music industry. I had a long list of names and companies for him to research. I think those assignments helped him explore the landscape and start to get a grasp on the key players and their stories.
What are a few pieces of advice you might give someone starting off in your line of work? How have things changed since you started?
Work hard and immerse yourself in the scene however you possibly can. Say yes to all the opportunities that come your way. I have done everything from handing out flyers for festivals, to working the door and collecting money at events, to running lights and working production. All of these odd jobs helped build the foundation of knowledge that shaped my career.
Can you share any "aha" moment in your career where you knew you had made the right choice or that things were about to get really great for you?
Moving to LA in 2012 and dropping out of college was the most "aha" moment that I can remember. It was a really emotional and intense experience leaving everything behind, but once I got to LA and had some early success with my job, the decision just felt right. When my girlfriend (now wife) Kerry came out to join me in 2013 in LA, it felt like the relocation was truly complete. In that moment, I knew I would be working in the music industry with her by my side for a long time!
What are you looking forward to the most at 2020's WMC and MMW?
We have some really special B2B performances booked at Ultra. Alesso's set at LIV on Thursday night to kick off the weekend will be really special, and the Gud Vibrations stage takeover on Sunday is going to be absolutely mind-blowing. I'm also looking forward to connecting with younger folks at the mentor session and hopefully delivering some inspiring advice to the future generation.