2020 Mentor Session Interview: Falcon Publicity Founder Alexandra Greenberg
---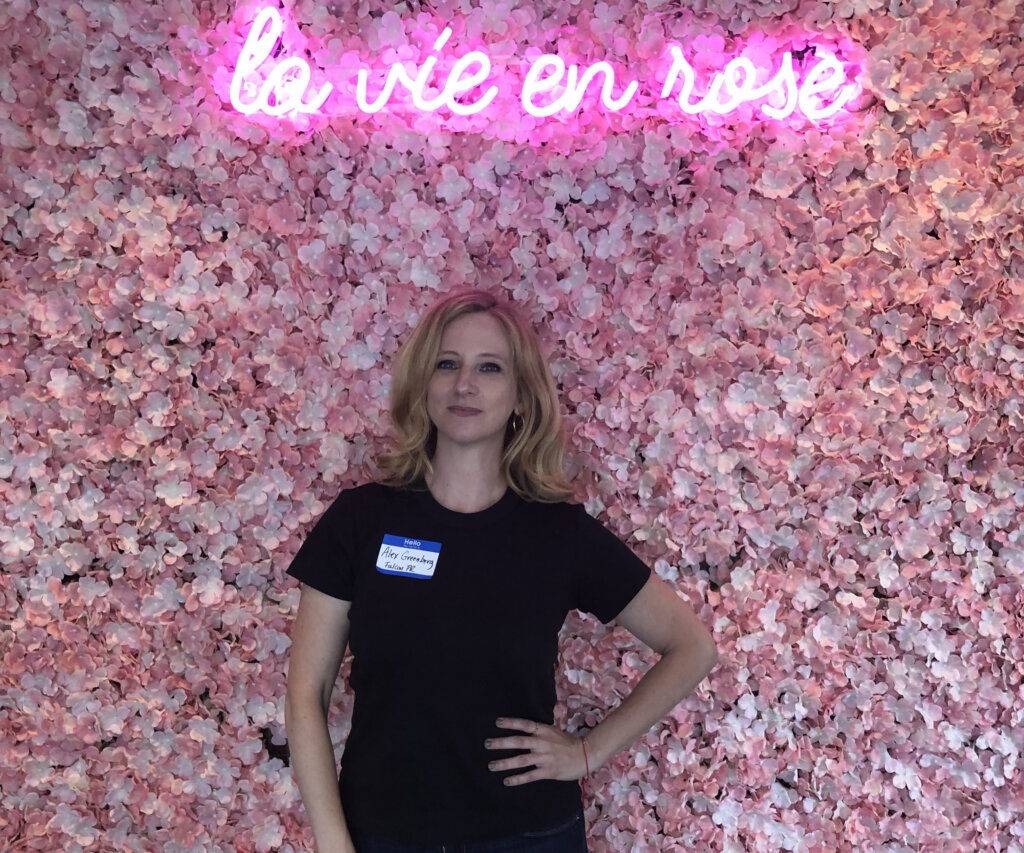 One of the best features for aspiring music professionals at Winter Music Conference 2020 will be the mentor sessions. They will give badge holders the ability to talk to DJs, publicists, tech professionals, streaming executives and more for genuine interaction in a classy, personal setting. Pro Badge holders will be able to get meaningful insights that can advance their career from some of the best in the business. We are running a series of interviews with each of our mentors as we prep for the sunshine in March. We have already talked to Jonas Tempel, Lara Kelley, Sydney Blu and Peter Wohelski, and continue our run of interviews with Falcon Publicity Founder & CEO and longtime PR veteran Alexandra Greenberg.
Founded in 2019, Falcon Publicity embraces the traits of a falcon — wisdom, visionary power, victory, strength and personal freedom for the company's clients while navigating the continuous shift in public, media and industry relations in music, nightlife, entertainment, and culture
Prior to forming Falcon Publicity, Alexandra Greenberg served an 18-year tenure at MSO PR where she rose up the ranks from Account Executive to Senior Vice President. Greenberg also served as a publicist at innovative fashion & lifestyle agency People's Revolution and began her career as publicity manager at former label Red Ant Entertainment. She is a graduate of Marist College in Poughkeepsie, NY with a Bachelor of Arts degree, majoring in public relations.
Over the course of her career, Alexandra Greenberg has led notable campaigns in rock, pop and electronic music spaces. From major festival launches and specialty GRAMMY campaigns to album and single releases, she brings to Falcon Publicity unparalleled experience.
Greenberg has been at the forefront of the expansion of electronic music in America over the last two decades as publicist for many of the genre's most influential artists including deadmau5 (landing him on the covers of Rolling Stone and The New York Times), Jean-Michel Jarre, Kraftwerk, The Crystal Method, Richie Hawtin, David Guetta, Calvin Harris, DESTRUCTO, Steve Aoki, MK, SLANDER, Loud Luxury and many others, as well as major events such as Coachella, All My Friends, Ultra Music Festival, HARD and Electric Zoo.
Read more about mentor sessions and get your badges now.
Winter Music Conference will return to The Faena Forum in Miami Beach on March 16-19 to celebrate 35 years. Alexandra Greenberg will be one of the mentors during WMC.
When you were coming up professionally did you have the opportunity to have a mentor, and if so, how did it affect your career path?
I never had a mentor in any official capacity but I did have some wonderful publicists and executives who took me under their wing and were excellent resources and sounding boards.
Have you ever mentored someone, and if so, what are some of your techniques? What type of knowledge did you impart?
I've had the honor of spending time with several people in the music business on their come up. I hope some of my wisdom and stories helped them.
Winter Music Conference has been such an important part of so many people's careers in the electronic music business, do you have any particular memories or stories to share? Was there ever a WMC moment that you felt help make your career?
Every year March meant Miami which meant the gathering of all like-minded passionate dance music industry people. I remember the first WMC I attended which must have been 1999? Everyone was hanging out at the Fontainebleau pool exchanging vinyl and cassette tapes. I went home with a huge suitcase full of music, stickers and other kinds of music convention paraphernalia. Flash-forward to today and we're now digitized.
What are a few pieces of advice you might give someone starting off in your line of work?
Have a thick skin because most of the time it's not about you and you shouldn't take it personally.
Maintain grace under pressure because no one wants to deal with hot mess.
Invest in good luggage because you will travel.
Master the art of the disco nap because we work in dance music and the headliner doesn't go on until 1 or 2 am a lot of the time.
How have things changed since you started?
The internet and social media changed everything. News moves faster than ever.
Can you share any "aha" moment in your career where you knew you had made the right choice or that things were about to get really great for you?
When I got the call Rolling Stone wanted to put deadmau5 on the cover…
What are you looking forward to the most at 2020's WMC and MMW?
I missed MMW last year completely because the day I was supposed to fly to Miami, I got the call my Dad was going to have emergency surgery due to cancer complications and so I ended up going to be with my family. My pops came out of the surgery with flying colors and he told me the only thing he wanted was to see me start Falcon Publicity which I did May 2019. I'm looking forward to being in Miami not just as the publicist to some of the best in the game, but as the founder and CEO of my own company. I'm also looking forward to checking out all the parties of course!