2020 Mentor Session Interview: DJ, Producer, Label Owner Sydney Blu
---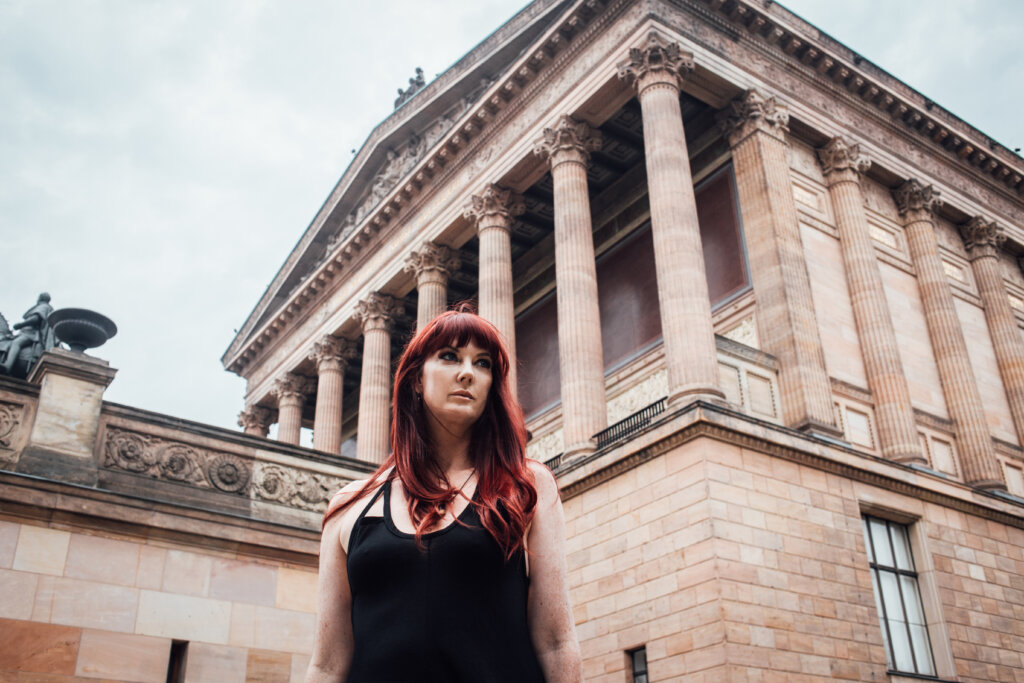 One of the best features for aspiring music professionals at Winter Music Conference 2020 will be the mentor sessions. They will give badge holders the ability to talk to DJs, publicists, tech professionals, streaming executives and more for genuine interaction in a classy, personal setting. Pro Badge holders will be able to get meaningful insights that can advance their career from some of the best in the business. We are running a series of interviews with each of our mentors as we prep for the sunshine in March. We have already talked to Jonas Tempel, Lara Kelley and Peter Wohelski, and continue our run of interviews with DJ, label owner and producer Sydney Blu.
Sydney Blu's career has gone from strength to strength as she has moved from Toronto, to the US and then to her current home in Berlin. In 2009, Sydney Blu founded her own imprint, Blu Music, on the principle of authentic, dancefloor-rich house and techno. The label quickly became a success, producing several chart-topping singles since its creation. On top of that, Sydney has released music on some of the most recognized labels in the industry including Knee Deep in Sound, Mau5trap, VIVa Music, Desert Hearts, Kerri Chandler's Mad Tech Records, Kevin Saunderson's KMS Records and more
Sydney Blu has a strong connection to WMC & Miami Music Week. The Blu Party, having originally launched in 2010 during Miami Music Week, has continued annually and is one of the most anticipated events during the week. In the spring of 2010, after leaving a long time residency at Toronto's Guvernment nightclub, Sydney landed a residency in Miami, Florida. Partnering with Opium Group, Sydney became a resident at Mansion Miami, the hottest club in South Beach at that time.
With her mentor session coming in March, we decided to chat with Sydney Blu about her Miami memories, the impact of WMC on her career and much more.
Read more about mentor sessions and get your badges now.
Winter Music Conference will return to The Faena Forum in Miami Beach on March 16-19 to celebrate 35 years. Sydney Blu will be one of the mentors during WMC.
When you were coming up professionally did you have the opportunity to have a mentor, and if so, how did it affect your career path?
All of the Toronto legendary DJs that were a generation before me I'd say were my DJ mentors. One artist off the top of my head that was a mentor was Kenny Glasgow. He always gave me great advice when I was coming up as a DJ and he was an artist everyone in that city looked up to. Other artists that I would say have been helpful or inspirational to me in one way or another: Danny Tenaglia, Roger Sanchez, Deadmau5 (he basically helped get my international career started and taught me a lot about how to run a brand) and The Scumfrog.
Have you ever mentored someone, and if so, what are some of your techniques? What type of knowledge did you impart?
I have had several interns and students who wanted to learn the music industry ropes that worked for my label and brand and I taught them as much as I could about everything in connection with the logistics of running a label. Also throwing events was another big factor with my brand so the interns would also help with our Blu party showcases, which were also big learning experiences because throwing events are not easy. I feel like through experience I can also help any artist with their careers because I've been doing this so long and I'm very hands on which makes me more knowledgeable because I like to do everything myself.
Winter Music Conference has been such an important part of so many people's careers in the electronic music business, do you have any particular memories or stories to share? Was there ever a WMC moment that you felt help make your career?
I have been going to WMC for 19 years! My first year was 2001, one year after I had started to DJ. In 2010 after playing Mansion with Deadmau5, the booker invited me to perform there on my own and invited me to live there and be a resident. I was terrified to leave Toronto but I took the leap and it ever changed my career. That year I started my branded Blu Party. It is now 2020 and we are about to celebrate the 10-year anniversary of The Blu Party. This showcase began at WMC and turned into a touring showcase. We also do the event every year in Detroit for Movement Weekend! The Miami show has been really incredible because it is always a huge stacked lineup. A couple of the years we did 18 hour parties and we had some of the biggest DJs in the world. This year will be a huge event because it's the 10-year and it makes me very nostalgic because I feel like I built my career going to WMC.
What are a few pieces of advice you might give someone starting off in your line of work? How have things changed since you started?
I would probably talk about work ethic because that is really key. Also not just working hard but also "working smart." Everything really comes down to putting in the time. If you do that and take as much from your losses as your wins you will always win in the end.
Also making music authentically is important. Not doing things because you feel like you should vs. the artistic side of it. If you are an artist you should be tapping into what you are capable of, not looking at what other people are doing so much. Don't be a copycat!
Can you share any "aha" moment in your career where you knew you had made the right choice or that things were about to get really great for you?
There have been a few of those. My first record on Mau5trap shot up to #1 really fast and I knew that would be a huge moment in changing from a local to an international DJ. Moving to Miami was another moment for me because I knew it was the beginning of a new chapter outside of Canada for me. Moving to Berlin has also changed my life in so many ways. I spent my first year there writing music and getting better at production and that has also made a huge difference in everything happening with me lately especially the quality of music.
What are you looking forward to the most at 2020's WMC and MMW?
I am looking forward to the 10-year anniversary of the BLU Party, DJing at a few key events, and mentoring artists at Winter Music Conference this year!