2020 Mentor Session Interview: Lara Kelley, Vice President Of Brand Partnerships At Complex
---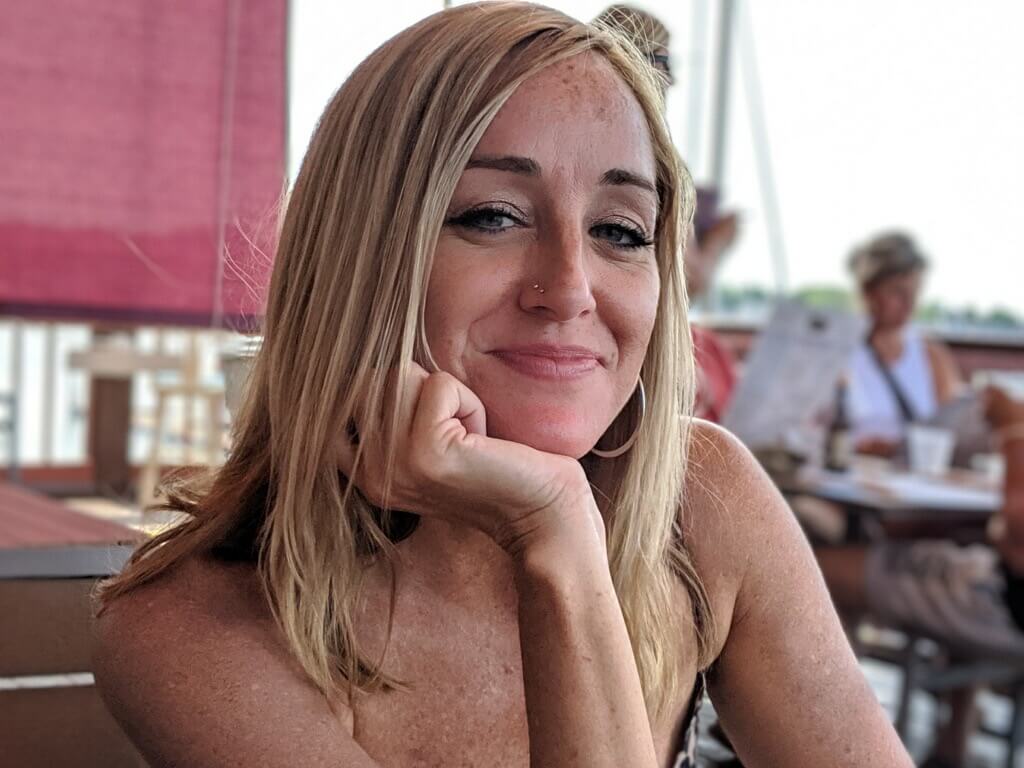 One of the best features for aspiring music professionals at Winter Music Conference 2020 will be the mentor sessions. They will give badge holders the ability to talk to DJs, publicists, tech professionals, streaming executives and more for genuine interaction in a small classroom setting. Badge holders will be able to get meaningful insights that can advance their career from some of the best in the business. We are running a series of interviews with each of our mentors as we prep for the sunshine in March. We kicked off the series with Jonas Tempel and now are continuing with Lara Kelley.
Lara Kathleen Kelley, Vice President of Brand Partnerships at Complex Networks, has spent 14 years connecting brand partners to large youth culture audiences both locally and globally. Working with some of the biggest brands in the world including Nike, Apple, Toyota, Netflix, Microsoft, Google, Adidas and Levi's, Lara builds multi-platform and multimillion dollar video programs, event activations and digital media solutions to engage consumers and drive press-worthy moments.
Lara started her career at the age of 21 as a Marketing Director for URB Magazine, a niche music and lifestyle publication that reached 350K subscribers monthly in its heyday. She continued her journey through print by joining Condé Nast's W Magazine then made the jump to MTV Networks, where she managed digital media and event sponsorships.
She joined Complex Networks in January of 2011 and cites her biggest achievement as establishing the company's Los Angeles presence. She grew its LA office from one person to 80-plus and helped build the first ever ComplexCon in Long Beach, the two- day cultural Super Bowl that yielded over 33K attendees and over $20 million in retail sales in its first year.
Read more about mentor sessions and get your badges now.
Winter Music Conference will return to The Faena Forum in Miami Beach on March 16-19 to celebrate 35 years. Lara Kelley will be one of the mentors during WMC.
When you were coming up professionally did you have the opportunity to have a mentor, and if so, how did it affect your career path? 
Honestly I never had a mentorship but I did spend time with leaders in my industry and got a lot of great advice. I was always passionate about journalism and creative writing and my dream was to be a magazine editor. My first internship in college was for Mythodic Promote Group; they threw club parties and consulted for house music artists back in the 2000's. The CEO, Michael Nunnery, encouraged me to do more with my writing than just music news and reviews. He put me to work building press releases, media kits and bios for artists. It helped me learn a different, more professional side of writing. Then I got my first job at URB Magazine and the founder, Raymond Roker, steered me towards advertising and marketing. I built proposals and wrote a monthly promotions page in the mag. He told me that I could always be a "writer" but that I should grow my experience in more than one area of it. This advice helped me realize that writing was important in so many different fields, and also that I loved the brand partnerships side of the publishing industry.
Have you ever mentored someone, and if so, what are some of your techniques? What type of knowledge did you impart?
Absolutely. One of the first things I do is get to know them. I like to have mentees write out a list of their accomplishments. Things that they are most proud of so far in their lives. Then I ask them to write down a few of their passions followed by a list of their future goals. From there we build out a plan to focus them in on a career that they would be passionate about and help ideate all the ways to get into that field. I have helped mentees build resumes, get hired for internships, pitch for promotions and also introduce them to people in their field who I think can help them.
Winter Music Conference has been such an important part of so many people's careers in the electronic music business, do you have any particular memories or stories to share? Was there ever a WMC moment that you felt help make your career?
I used to cover WMC as a writer for URB, MTV, Flavorpill, Knowledge Magazine, XLR8R and others. I went for 10 years in a row and met many people in the industry that are now good friends and colleagues. WMC fueled my passion for electronic music and helped shape my career. I'm excited to go back and see what the conference has grown into. The relaunch of WMC is amazing and I'm happy to be involved in 2020.
What are a few pieces of advice you might give someone starting off in your line of work? How have things changed since you started?
The hustle mentality is really important for anyone starting off in a career. You have to do a lot to build and prove your worth in this industry; a lot of times it doesn't feel very rewarding if you're answering phones, getting coffee for execs and hauling magazines to and from events. That [hauling magazines] has definitely changed since I started; with most publishers being digital there is less of that at events, but there is always grunt work to be done.
You have to get comfortable being uncomfortable at the bottom of the chain in any company. I never took my first admin jobs for granted. I knew that at the end of the day, everything I did was helping different teams internally and ultimately growing my experience. I remember that I wanted a job at URB so bad that I offered to work for free to get my start in the company. It's important for mentees to focus in on a few brands that they really believe in and want to work for, and then fight to get their attention (and get hired). All of this is a hustle; I was always writing on the side and bartending just to stay afloat in the early years of my career.
Can you share any "aha" moment in your career where you knew you had made the right choice or that things were about to get really great for you?
I was freelance writing for MTV News and Clubland on the side of my full-time Sales Assistant role at Viacom. I got promoted internally the same week that my coverage of Coachella hit the homepage of MTV.com. Essentially I was working in advertising and I was writing on the side; at that moment I really understood that I could do both and do them both well.
What are you looking forward to the most at 2020's WMC and MMW?
Meeting other like-minded professionals in our industry and of course the mentor sessions!  I'm always excited about the nightlife and music showcases during Miami Music Week, too. You can tell that DJ's have practiced and put a lot of energy into their sets. I will end up hustling all day and dancing all night 😉