Music Gear Company Interview: Pioneer DJ
---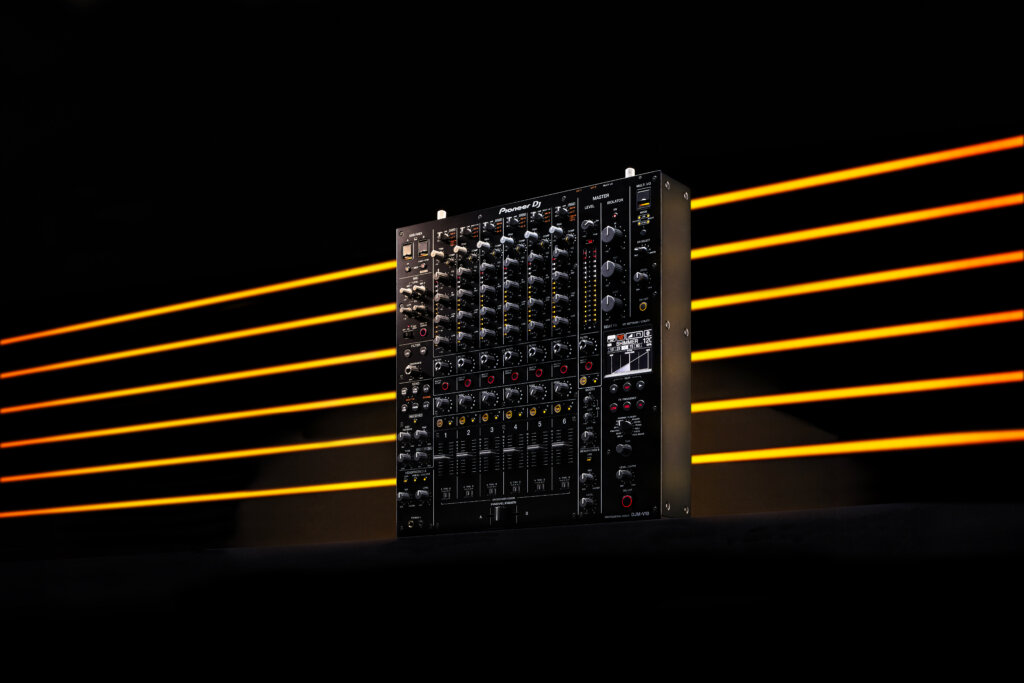 Winter Music Conference is just around the corner and with it will be the opportunity to test, view and interact with the leading gear companies in music. On hand will be the likes of Pioneer DJ, Eventide, Arturia, Novation, Denon DJ, Allen & Heath, IK Multimedia and others. This experience could help boost your production and DJing with practice and advice from company product specialists. If you are in the market for new gear, these companies will likely be at the top of your list and the ability to test these out and get questions answered ahead of time is invaluable. We are doing short Q&As with many of the companies that will be showing their gear at WMC 2020 and we start today with iconic hardware company Pioneer DJ.
Pioneer DJ is a company that needs little introduction. The standard for most DJ equipment, their CDJs are used in clubs around the world. They also deliver world-class mixers, headphones and other DJ-oriented products. Badge holders will have the chance to test out their new gear at WMC, including the incredibly powerful new DJM-V10 mixer.
Read more about the gear at WMC and get your badges now.
Winter Music Conference will return to The Faena Forum in Miami Beach on March 16-19 to celebrate 35 years.
We chat with Ryan Andrew Roth, Pioneer DJ Marketing Specialist, about what badge holders should expect from Pioneer at WMC 2020.
What can attendees expect to see from you at this year's WMC? Are there any fresh new pieces of gear from the NAMM show that will be making their public debut?
We love talking tech with the attendees of WMC! This year, Pioneer DJ will be on-site with gear stations, a tech seminar, and a hands-on workshop. WMC 2020 will be special because we are bringing along our new DJM-V10, 6-channel mixer. We know a lot of artists in the Miami area are into techno and house, so this unit will be right in their wheelhouse. If you saw the DJM-V10 announced at NAMM 2020 but haven't had the chance to play with one, you will have the opportunity to experiment for yourself at WMC. Don't be a stranger and come press some buttons with us.
Tell us a little bit about the brand's history and connection with the electronic music scene?
Pioneer DJ spun off from Pioneer Corporation in 2015 and with our commitment to further growth, was recently renamed to AlphaTheta Corporation in 2019. AlphaTheta made history with the legendary CDJ-500 back in 1994 and hasn't slowed down since! Our continued goal is "to innovate, inspire, and entertain." Thus, we aim to be the number one company in creating music entertainment culture by understanding the customer's needs. We also manufacture music production gear through our TORAIZ line and develop Pro Audio speakers via our Pioneer Professional Audio brand. Our roots run deep within the electronic music scene and we are always happy to see our products proudly displayed throughout Miami Music Week, Ultra, and WMC.
Will you have any special deals, promotional goodies or other unique experiences for WMC attendees?
Guitar Center will be selling Pioneer DJ gear at WMC 2020, so make sure you drop by, say hello, and buy yourself some new gear! Also, our Pioneer DJ booth will have swag available while supplies last.
Where can our readers and attendees find out more about your gear and where to purchase it?
Check Out the Pioneer DJ Website For More Product Information