Test The New Pioneer DJ DJM-V10 Mixer Exclusively At WMC's Guitar Center Pop Up
---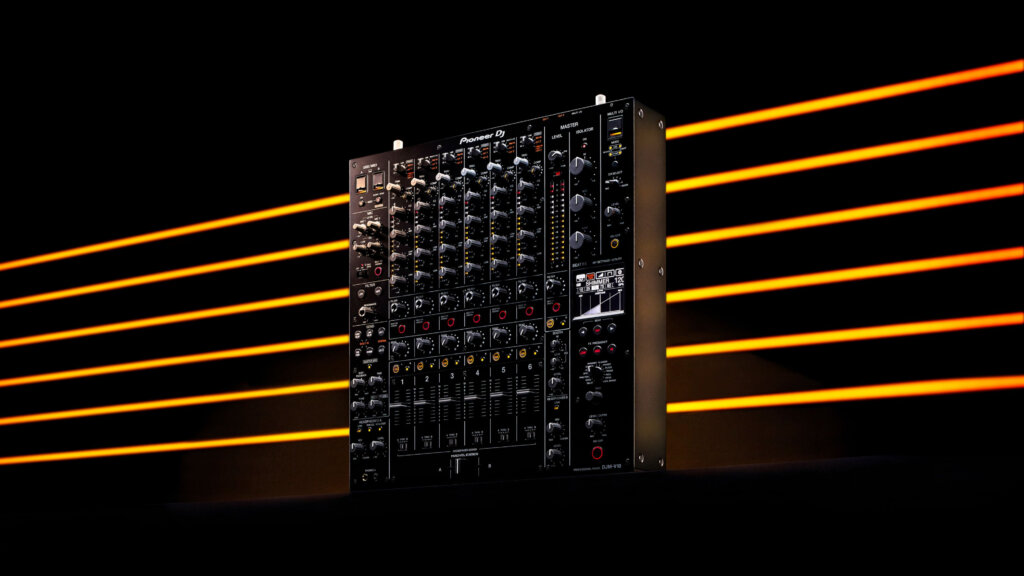 Pioneer DJ has taken over the narrative today with their new mixer DJM-V10. A six-channel mixer, it is loaded with new features that will take a DJ set to the next level. The Guitar Center pop up at Winter Music Conference 2020 will be your opportunity to get your hands, exclusively, on the mixer to test for the first time outside of NAMM. You won't want to miss this opportunity to see what the future of DJ tech holds.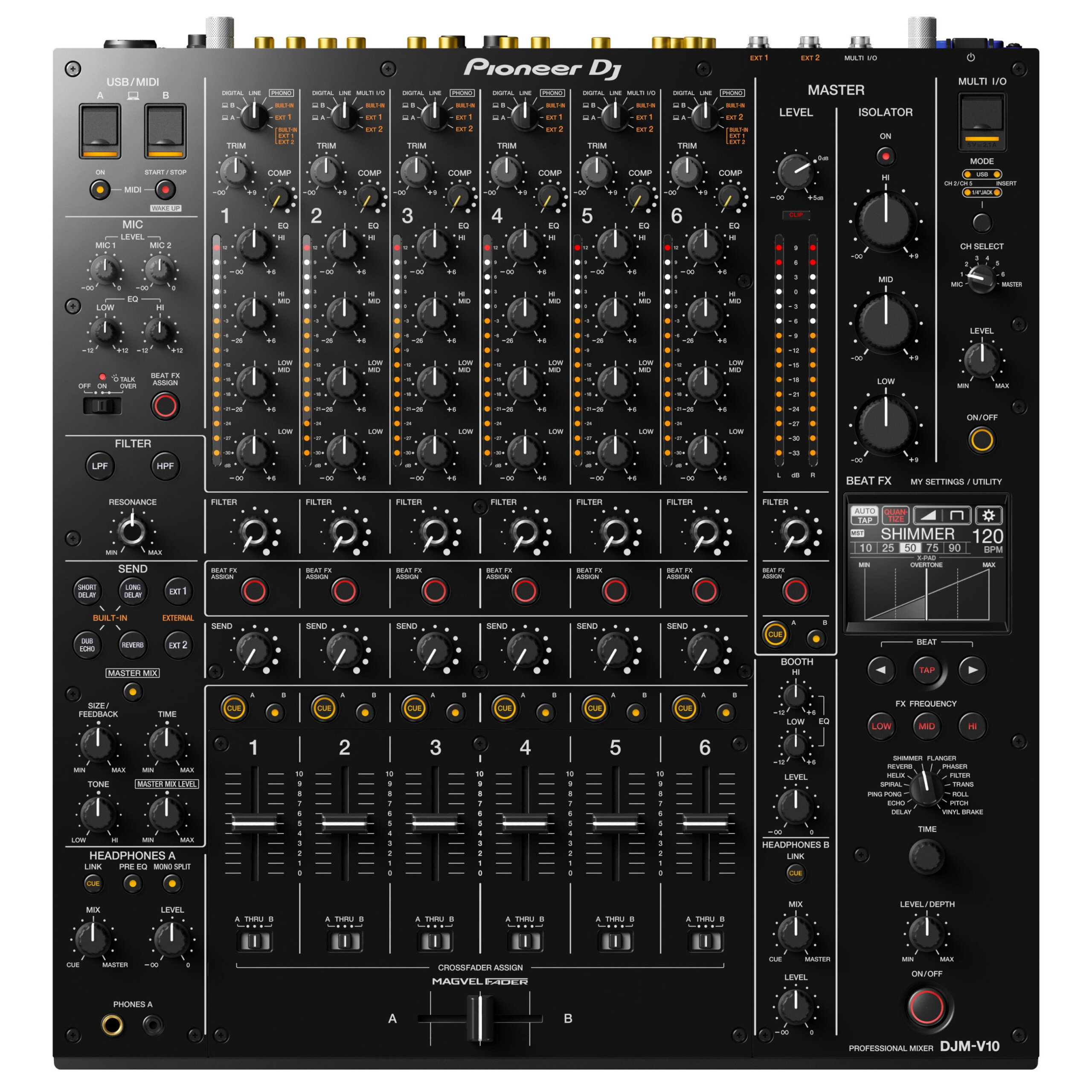 The DJM-V10 will be available to test when Guitar Center hosts their exclusive pop up at Winter Music Conference, allowing guests to review, demo, and purchase the latest DJ equipment and products from brands such as Pioneer, Roland, KORG, Native Instruments, Denon, and several others. This massive new mixer will be among the items you can test.
Connect CDJs, turntables, and other line-level audio sources to the DJM-V10's six channels and use the specially developed 4-band EQ. You can work low and high frequencies, in addition to the high and low pass. There's a brand-new filter too, controlled by the dedicated knob on each channel and a three-band isolator.
The mixer comes with adjustable filter resonance, a compressor for adding weight to tracks, fx like Delay, Echo, Ping Pong, Spiral, Helix, Reverb, Shimmer, Flanger, Phaser, Filter, Trans, Roll, Pitch & Vinyl Brake, MIDI clock out, routing capabilities, and a new routing section for better use of external effects.
It has been some time since the NXS2 mixer was released and DJs started to bring in other mixers to their set up. This could put all of those to the side if DJs want an all pioneer DJ set up. The DJM-V10 is rekordbox compatible and DJM-REC compatible for live streams.
The DJM-V10 MSRP is $3199. Check out the video below to see how it works and you can pick it online or you can come to the pop up and test it out. This will be the first place outside of NAMM where you can test it out.
Winter Music Conference will return to The Faena Forum in Miami Beach on March 16-19 to celebrate 35 years. Get your badges now.