2020 Mentor Session Interview: Artist, Writer, Producer Barbara Tucker
---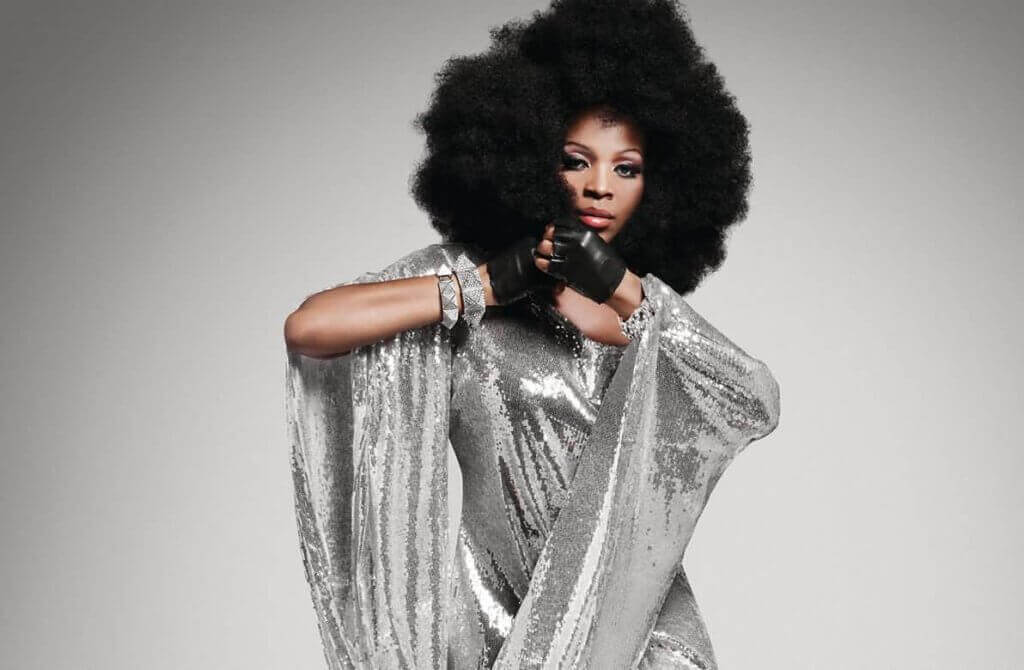 One of the best features for aspiring music professionals at Winter Music Conference 2020 will be the mentor sessions. They will give badge holders the ability to talk to DJs, publicists, tech professionals, streaming executives and more for genuine interaction in a classy, personal setting. Pro Badge holders will be able to get meaningful insights that can advance their career from some of the best in the business. We are running a series of interviews with each of our mentors as we prep for the sunshine in March. We have already talked to Jonas Tempel, Lara Kelley, Sydney Blu, Alexandra Greenberg and Peter Wohelski, Morgan Page, David Waxman & Andrew Marcogliese. Now we continue our interviews with Barbara Tucker.
Recording artist. Producer. Writer. Actress. Club promoter. Mentor. Speaker. Humanitarian. Choreographer. This is who Barbara Tucker is.
Barbara has impacted the dance scene nationally and internationally receiving awards and number ones from Billboard, Traxsource & Beatport. Her artistry has allowed her to work with artists as Wycleff Jean, George Clinton, Grand Master Flash, Pet Shop Boys and even front for the king of disco Cerrone (where she was a guest on France's TV show The X Factor).
She comes from a musical background through her dad Jayotis Washington of The Persuasions. She has held residencies in Ibiza since 2001 and to date has four total in a season. Artistry is a big part of her life, but it is her work with other artists and humanitarian causes that ultimately move her.
Read more about mentor sessions and get your badges now.
Winter Music Conference will return to The Faena Forum in Miami Beach on March 16-19 to celebrate 35 years. Barbara Tucker will be one of the mentors during WMC.
Read out on for our interview with Barbara Tucker below.
When you were coming up professionally did you have the opportunity to have a mentor, and if so, how did it affect your career path?
No not coming up but I have been these past couple of years yes!
Have you ever mentored someone, and if so, what are some of your techniques? What type of knowledge did you impart?
Being in the industry now 35 years brings a lot of experience. Falling down and making mistakes and then getting up allows for knowledge and wisdom through correction. Being spiritual always helps one to channel into a higher being to move through you with a great purpose on your journey.
Winter Music Conference has been such an important part of so many people's careers in the electronic music business, do you have any particular memories or stories to share? Was there ever a WMC moment that you felt help make your career?
Developing a relationship with this company. This platform makes it easy to want to be relevant. Whether hosting the award show, bringing the only "house choir" with house artists to perform, listening to George Clinton, being in a masterclass with Nile Rogers, who invited me to sing at the end of his session, or producing a party (and let the singer be heard) with 15 house artists and showcasing new artists, every moment is a special memory. I'm here with WMC for 35 years and I'm not stopping! However I'm needed, I'm here!
What are a few pieces of advice you might give someone starting off in your line of work? How have things changed since you started?
Write your vision, always give the creator thanks for assigning that talent to you for a purpose and map it out. Start developing and horning in on your craft. That's the start of what I would tell someone.
I started off wanted to always have a choreographed show. Now that I know it is an assignment from the most high, I create songs to build to touch another minister and inspire others with hope, strength and wisdom for life!
Can you share any "aha" moment in your career where you knew you had made the right choice or that things were about to get really great for you?
One of my classes I did there I pulled together some artists for a Masterclass with David Morales, Timmy Regisford, Dr. Glenn Toby, DJ Pierre, Crystal Waters and Janice Robinson. I knew I was called to do more than sing for people but to lead, awaken and inspire others on their journey. Artists are here to challenge others to think a ways to build a better them, family, community and world. We just have melodies with the words.
What are you looking forward to the most at 2020's WMC and MMW?
Wisdom, knowledge, networking expansion…. and community!