2020 Mentor Session Interview: Kozmoe Alonzo, Senior Director of Nightlife Marketing & Entertainment For SBE
---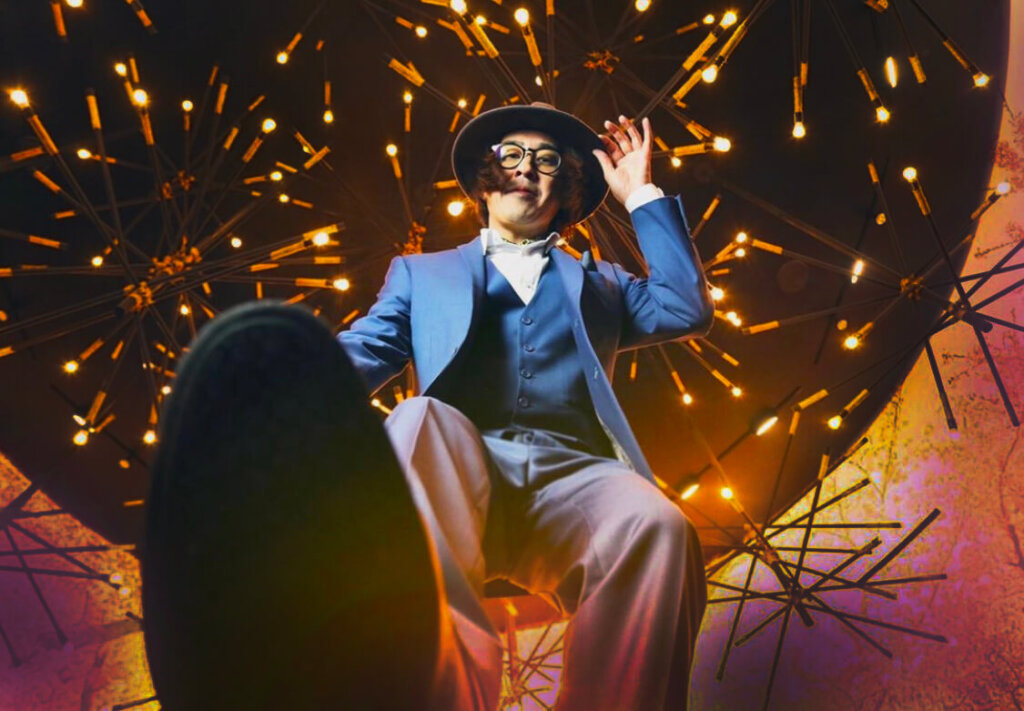 One of the best features for aspiring music professionals at Winter Music Conference 2020 will be the mentor sessions. They will give badge holders the ability to talk to DJs, publicists, tech professionals, streaming executives and more for genuine interaction in a classy, personal setting. Pro Badge holders will be able to get meaningful insights that can advance their career from some of the best in the business. We are running a series of interviews with each of our mentors as we prep for the sunshine in March. We have already talked to Jonas Tempel, Lara Kelley, Sydney Blu, Alexandra Greenberg,  Peter Wohelski, Morgan Page, David Waxman, Barbara Tucker & Andrew Marcogliese. Now we continue our interviews with Kozmoe Alonzo, Senior Director of Nightlife Marketing & Entertainment for SBE.
Kozmoe Alonzo currently serves as the Senior Director of Nightlife Marketing & Entertainment for SBE, a global lifestyle hospitality and development group that owns and operates hotels, restaurants and nightlife venues across the globe.
Kozmoe Alonzo is a proud Los Angeles native based in Las Vegas. He brings a genuine passion for the local community into every project he's involved in which has resulted in being honored by the city that he adopted as his home and loves in back to back Las Vegas Weekly Reader's Choice Awards for Best Nightlife Personality of the year in 2007 & 2008 as well as being a Las Vegas Sun Top 40 under 40 honoree in 2018.
As a former restaurant manager and small business owner with over 21 years of experience in F&B including 16+ years producing events in the competitive landscape of Las Vegas' Nightlife & Entertainment industry. Emerging as a trusted leader and entertainment trendsetter in the scene with a reputation for creative thinking and long track record of financial success, Kozmoe has carefully curated his career by choosing to work with some of the most sought-after hospitality groups in the country in order to expand his knowledge and expertise giving him a firm, well- rounded grasp on the Industry as a whole.
Read more about mentor sessions and get your badges now.
Winter Music Conference will return to The Faena Forum in Miami Beach on March 16-19 to celebrate 35 years. Kozmoe Alonzo will be one of the mentors during WMC.
Read out on for our interview with Kozmoe Alonzo below.
When you were coming up professionally did you have the opportunity to have a mentor, and if so, how did it affect your career path?
Yes, early on I excelled at conceptualization and the creative aspects of the business like programming and design but I didn't have a grasp on how to take my event ideas and make them executable and operationally sound. As a young promoter, a former venue owner took me under their wing and taught me as much as I was willing to learn. I absorbed all aspects of the business and learned how to apply my skills in a highly regulated environment.
Have you ever mentored someone, and if so, what are some of your techniques? What type of knowledge did you impart?
Yes, I'm fortunate to be in the position to build teams from the ground up for projects which allows me to collaborate with up and coming industry talents and help to develop them. My performance is only as strong as my support so as a leader I make it a point to impart as much knowledge as possible because I gauge my own success on my ability to make my teams successful.
Winter Music Conference has been such an important part of so many people's careers in the electronic music business, do you have any particular memories or stories to share? Was there ever a WMC moment that you felt help make your career?
The first WMC I attended was in 2006. At first my goal was to party. Since I was already in the nightlife industry, I used it as an excuse to network. It was a career defining experience because up until this point, my experience with dance music was limited to raves and festivals. At that point, I had never experienced a cultural event that encompassed an entire city and appealed to thousands of people with similar interests to mine. I've been hooked ever since.
What are a few pieces of advice you might give someone starting off in your line of work? How have things changed since you started?
Bet on yourself, perfect your craft, innovate and adapt. Everything's changed since I started doing this. From the way we sell tickets to the talent we program and the way we promote the events. Nothing is the same as it was even 5 years ago. In order to stay competitive it's crucial to keep your finger on the pulse of the future.
Can you share any "aha" moment in your career where you knew you had made the right choice or that things were about to get really great for you?
When I was new to Las Vegas and still making a name for myself, I was afraid to take risks. There was a time on the strip when house music was scarce and since casinos were relatively new to the nightclub scene, formulaic hip-hop and Top 40 mashups dominated every venue. I was fortunate because the risk I took was following my heart and my passions. I booked a Lee Burridge show at a small lounge in 2007, which was a huge risk. The attendance wasn't what I was hoping for but the vibe and the ambience was something I was proud of and hadn't been able to accomplish prior to that. Anybody can replicate what's popular, it takes talent to predict and invest in a trend before it becomes the standard. That experience changed me. Now I bet on myself. I bet on my ears and my heart, not the charts. This personal mantra has taken me a long way.
What are you looking forward to the most at 2020's WMC and MMW?
I love to meet young, optimistic and motivated industry professionals. While they may be in Miami to learn and rub elbows with the upper echelon of the industry, I come to discover new and emerging personalities. I enjoy listening and learning from this talented younger generation. Hearing about a new challenges that Millennials are experiencing and focusing on what they bring to the table in terms of passion and perspective keeps my events from becoming repetitive. I don't want to become a jaded Industry "Boomer," so if staying open-minded and progressive means giving weight to the opinions of those who are buying my tickets, then I'm going to value that perspective. That continuous discovery feeds my creativity and success.