2020 Mentor Session Interview: DJ & Producer Morgan Page
---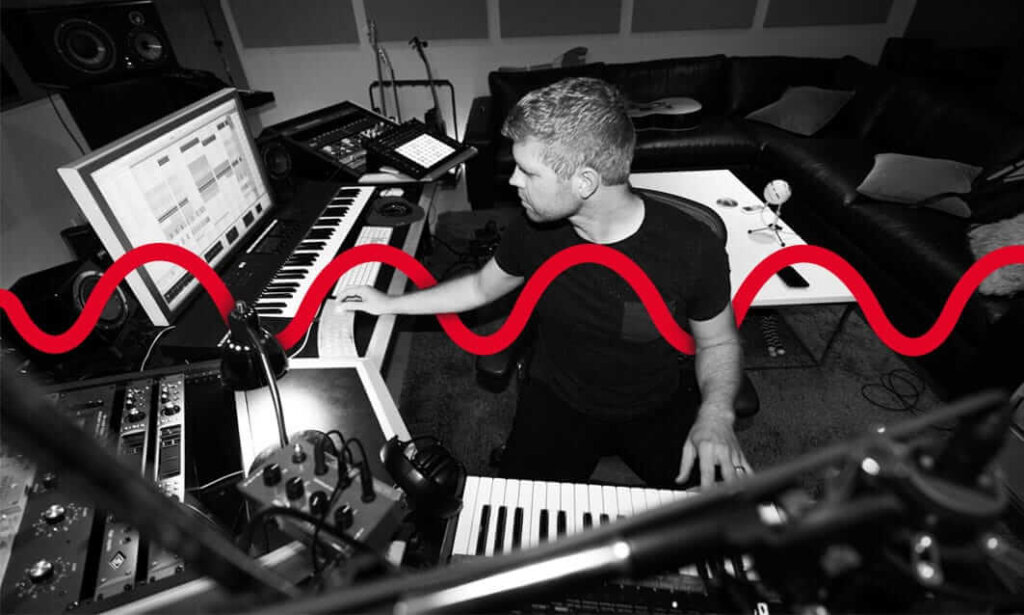 One of the best features for aspiring music professionals at Winter Music Conference 2020 will be the mentor sessions. They will give badge holders the ability to talk to DJs, publicists, tech professionals, streaming executives and more for genuine interaction in a classy, personal setting. Pro Badge holders will be able to get meaningful insights that can advance their career from some of the best in the business. We are running a series of interviews with each of our mentors as we prep for the sunshine in March. We have already talked to Jonas Tempel, Lara Kelley, Sydney Blu, Alexandra Greenberg and Peter Wohelski and David Waxman. Now we continue our run of interviews with world renowned DJ and producer Morgan Page.
Morgan Page is a seminal force in electronic music. Across his dozens of hit releases, the GRAMMY-nominated producer and DJ has racked up hundreds of millions of plays, and charted multiple Billboard, Beatport, and US Dance Radio number ones.
Having broken through more than a decade ago, on the forefront of the explosion of dance music in North America, Page has built a massive live following. Touring consistently throughout the years, Page has performed at major festivals across the world, including Coachella, EDC, Electric Zoo, Burning Man, and Ultra Music Festival, as well as countless shows in the world's top hard ticket venues and clubs. He currently tours nearly year-round and holds a Las Vegas residency at Daylight, having previously held a three-year residency at Wynn Las Vegas.
Page curates and hosts a weekly radio mix show, 'In The Air,' which airs on Sirius XM and is syndicated online and on radio internationally to dozens of countries. 'In The Air' has broadcast weekly uninterrupted for over eight years, and is approaching episode number 500.
Outside of music, Page's two main passions are the environment and technology, and particularly where the two intersect. The Tesla-driving producer installed solar panels to power his recording studio; he is always on the cutting edge and an early adopter and advocate of new tech. In 2013, Page brought to life the groundbreaking 'Morgan Page Presents 3D Tour,' a forward-thinking, immersive visual experience utilizing 3D technology that was nascent at the time. In 2014, partnering with Oculus, DTS, and Alienware, he also produced the first-ever virtual reality lyric video for standout single "In The Air." Followed by an Oculus partnership to produce a Gear VR mobile experience for his single "Open Heart." Most recently, he's produced music for Tesla and SpaceX.
Morgan's Quick Tips project is his way to pass on his vast wealth of knowledge and experience to an eager audience of musicians and producers, as well as the broader creator community, helping them crack the creativity code and improve their work flow. MPQT is comprised of a series of 750+ short-form tips and 50+ blog post deep-dives available online and in physical card sets. Recently Morgan partnered up with technology leader OWC to distribute the cards and connect with creators as a brand ambassador.
Read more about mentor sessions and get your badges now.
Winter Music Conference will return to The Faena Forum in Miami Beach on March 16-19 to celebrate 35 years. Morgan Page will be one of the mentors during WMC.
Read out on for our interview with Morgan Page below.
When you were coming up professionally did you have the opportunity to have a mentor, and if so, how did it affect your career path? 
I did various internships growing up in NYC during summers in high school, which really helped provide a path in the music industry. The A&R took me under his wing and helped me get my record deal. For producing music and workflow I never really had a mentor – books and podcasts always fulfilled that role: so reading "the 4 hour workweek" by Tim Ferriss and "The Artist's Way" by Julie Cameron were really influential.
Have you ever mentored someone, and if so, what are some of your techniques? What type of knowledge did you impart?
I've never really mentored anyone – I've helped push up & coming talent, and done lots of guest lectures at music schools, but all my tips and mentoring are really embedded into the http://mpquicktips.com project which has over 800 tips and 20 blog posts. I felt like this was the best way to scale my knowledge to the largest possible audience.
Winter Music Conference has been such an important part of so many people's careers in the electronic music business, do you have any particular memories or stories to share? Was there ever a WMC moment that you felt help make your career?
My favorite part of the conference is the random "lobby effect" you get by running into like-minded people on the streets of south beach. The unplanned meetings. The first time I went to Miami for the conference I slept on somebody's hotel room floor.
What are a few pieces of advice you might give someone starting off in your line of work? How have things changed since you started?
I think the most important thing is making sure it's something you love and are willing to spend the rest of your life on, don't do it for fame, money, or end results – because it's not sustainable and every career has an arc, even The Beatles. You have to love the process and the grind. The best advice for actual production is keeping your ideas simple and finishing projects – don't layer a bunch of half-baked ideas. Work quickly, work when your logic brain is weak (mornings and nights), and want it more than the next guy/girl.
Can you share any "aha" moment in your career where you knew you had made the right choice or that things were about to get really great for you?
Hearing the Deadmau5 remix of "The Longest Road" in Miami during the conference was a big moment, because I kept hearing it everywhere! When the world tilts off-axis just a little, you're on to something.
What are you looking forward to the most at 2020's WMC and MMW?
My favorite part is making new connections and seeing old friends, so I'm excited to be back where it all began.