2020 Mentor Session Interview: Andrew Marcogliese, Pandora Head of Dance & Electronic Music Programming
---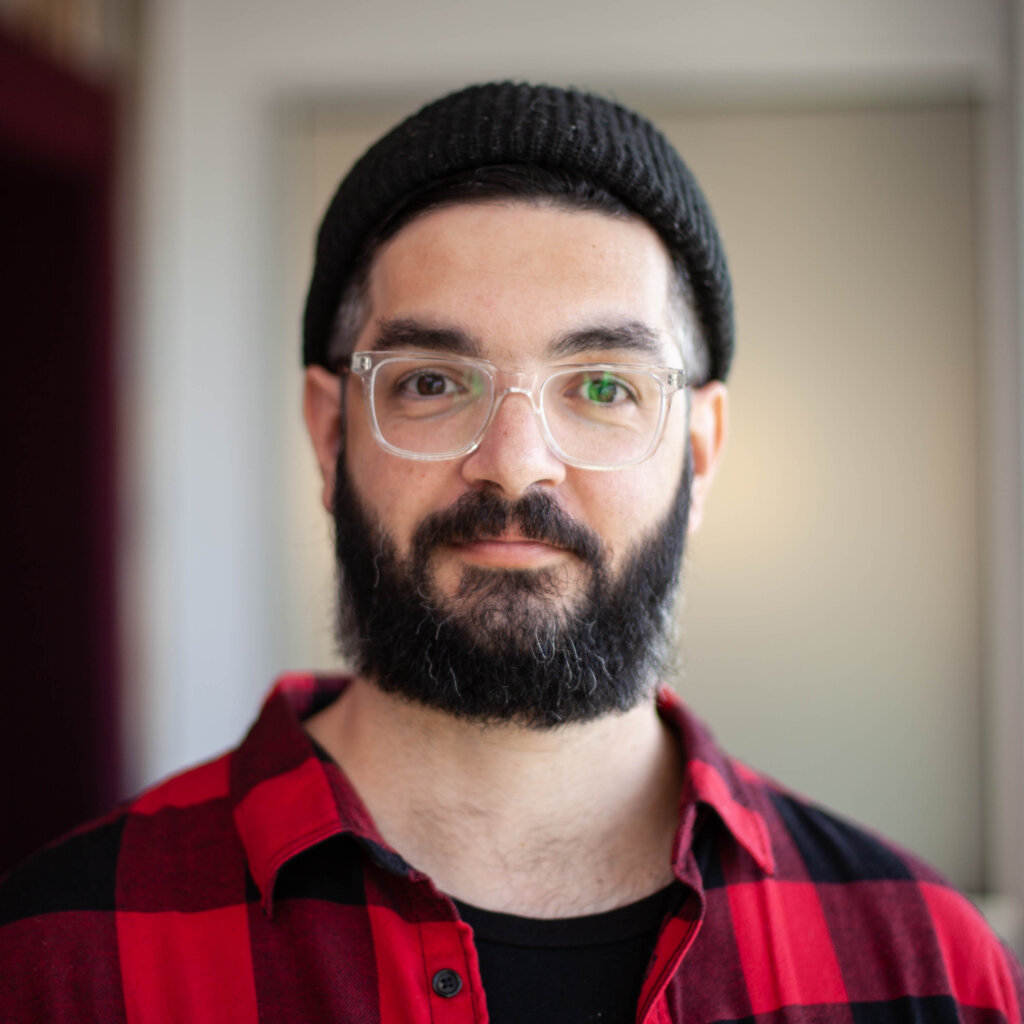 One of the best features for aspiring music professionals at Winter Music Conference 2020 will be the mentor sessions. They will give badge holders the ability to talk to DJs, publicists, tech professionals, streaming executives and more for genuine interaction in a classy, personal setting. Pro Badge holders will be able to get meaningful insights that can advance their career from some of the best in the business. We are running a series of interviews with each of our mentors as we prep for the sunshine in March. We have already talked to Jonas Tempel, Lara Kelley, Sydney Blu, Alexandra Greenberg and Peter Wohelski, Morgan Page and David Waxman. Now we continue our run of interviews with Pandora's Head Of Dance & Electronic Music, Andrew Marcogliese.
Andrew Marcogliese is the Head of Dance and Electronic Music Programming at Pandora Media. As a curator, Andrew is responsible for editorial curation and programming across hundreds of genre stations and playlists, as well as being a trusted liaison to the music industry. Since joining Pandora in 2016, he has helped to increase listenership exponentially across niche and mainstream genres of dance and electronic music on one of the largest digital music streaming platforms in the US. Andrew's approach to programming continues to be firmly rooted in advocating for emergent artists, with a steadfast focus on seamless music discovery.
Additionally, Andrew is an electronic producer and resident DJ in his hometown of San Francisco. As a DJ, he's opened for acts such as Lindstrøm, Todd Terje, Jungle, Kindness, and Hot Chip. Prior to working for Pandora, Andrew worked as a touring musician for several bands and DJs, including Finch (Geffen Records) and Kraddy (Alpha Pup). He has also worked as a curation consultant for 1021 Creative, programming dance and electronic music for various music and video streaming services. Andrew also co-founded Push The Feeling, a long running monthly club night and record label in San Francisco in 2012.
Read more about mentor sessions and get your badges now.
Winter Music Conference will return to The Faena Forum in Miami Beach on March 16-19 to celebrate 35 years. Andrew Marcogliese will be one of the mentors during WMC.
Read out on for our interview with Andrew Marcogliese below.
When you were coming up professionally did you have the opportunity to have a mentor, and if so, how did it affect your career path?
No, I've never really had a formal mentor, but over the years I've been lucky enough to learn from so many people with more experience and expertise than myself. I'm so grateful for everyone that's helped me whether that's someone I was in a band with, my peers DJing, or all the program directors and curators who've shared their knowledge and passion for music with me. I wouldn't be doing the work I'm doing today without their help.
Have you ever mentored someone, and if so, what are some of your techniques? What type of knowledge did you impart?
Personally, I've never formally mentored someone, but no matter what role I've been in over the years I've tried my best to be a resource and an advocate for those eager to work in music and to always be transparent about my own experience. It's so important to encourage and advocate for people you believe in whether they are artists, labels, or just those of us who are hungry to work and contribute in this business. I've found in my time in music that building personal relationships are so important and so I try to do my best to offer help the same way that people have helped me.
Winter Music Conference has been such an important part of so many people's careers in the electronic music business, do you have any particular memories or stories to share? Was there ever a WMC moment that you felt help make your career?
Actually last year was the first year that I was able to attend WMC, and honestly I was blown away. In the past I'd only been able to hang in Miami for maybe a day or two at a time while I was a touring artist, but being able to spend the week, surrounded by like-minded fans and industry folks was amazing. So many great shows and opportunities to see huge artists in small venues, I can't wait to go again this year.
What are a few pieces of advice you might give someone starting off in your line of work? How have things changed since you started?
Prepare for set backs, but whatever you strive to do keep going and be persistent. I think the most important thing you can do is make sure you're out supporting the music you love, as much as possible. Take every opportunity that you can to see artists live and watch them work, and meet with the creators and promoters of that champion that music. Don't be afraid to put yourself out there, if you're putting out music yourself or are looking to work for a label always work to advocate for yourself.
Can you share any "aha" moment in your career where you knew you had made the right choice or that things were about to get really great for you?
I think that when I had to quit my day job the first time I was offered a full time touring job in an established band I knew I was doing something right.
What are you looking forward to the most at 2020's WMC and MMW?
I always look forward to meeting new people and connecting with the people I only get to see once or twice a year at random shows or conferences. I'm definitely looking forward to all the great shows and incredible music throughout the week as well.