2020 Mentor Session Interview: Stephanie LaFera, Music Manager & Little Empire Music CEO
---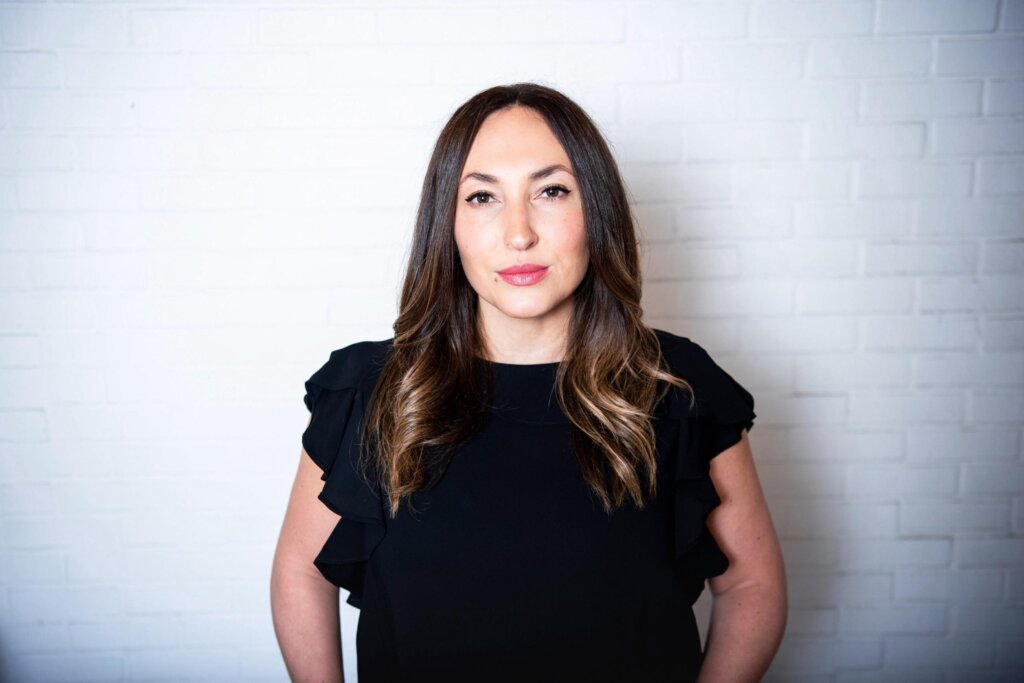 One of the best features for aspiring music professionals at Winter Music Conference 2020 will be the mentor sessions. They will give badge holders the ability to talk to DJs, publicists, tech professionals, streaming executives and more for genuine interaction in a classy, personal setting. Pro Badge holders will be able to get meaningful insights that can advance their career from some of the best in the business. We are running a series of interviews with each of our mentors as we prep for the sunshine in March. We have already talked to Jonas Tempel, Lara Kelley, Sydney Blu, Alexandra Greenberg,  Kozmoe Alonzo, Peter Wohelski, Morgan Page, David Waxman, Barbara Tucker & Andrew Marcogliese. Now we continue our interviews with music manager & CEO of Little Empire Music Stephanie LaFera.
Stephanie LaFera is a music manager and CEO of Little Empire Music. The company works alongside artists including Galantis, CID, Justin Jay, Phantoms, Rufus Wainwright, Eli & Fur, The Presets, 12th Planet, Mat Zo and many more.
With 20 years of management experience, Stephanie LaFera helped usher-in the North American Dance Music boom of the early 2000's. As manager for Kaskade, whom she worked with for 14 years, LaFera successfully pioneered both Las Vegas residencies for DJ's, as well as dance music's transition from​ ​clubs to arenas.
LaFera has managed the career of Multi-Platinum selling, Grammy-nominated duo Galantis since before their first ever show at 2014's Coachella. Their debut album, Pharmacy reached No.1 on the Billboard Dance chart with the single "Runaway (U & I)," going double platinum. In 2017, Galantis' sophomore album The Aviary debuted as a top 10 album in 23 countries and amassed over 1 billion streams worldwide in its debut week. Their 2019 single "Bones" featuring OneRepublic was playlisted across 33 New Music Friday Playlists globally, garnering over 6.4 Million streams in its debut week. Galantis teamed up with global icon Dolly Parton for their massive new single "Faith" (featuring Mr Probz), which earned Parton her first ever #1 song on the Dance Music charts. Galantis has solidified their place as a headliner at the biggest festivals in the world including Electric Daisy Carnival, Lollapalloza, V Festival, Coachella, SonneMondSterne and many more.
As the founder of Skylight, a non-profit designed to instill hope and power in entrepreneurs; LaFera has designed mentorship programs, intern placement programs and a series of community-building gatherings.
Read more about mentor sessions and get your badges now.
Winter Music Conference will return to The Faena Forum in Miami Beach on March 16-19 to celebrate 35 years. Stephanie LaFera will be one of the mentors during WMC.
Read out on for our interview with Stephanie LaFera below.
When you were coming up professionally did you have the opportunity to have a mentor, and if so, how did it affect your career path?  
My early days in this business were filled with just trying to find my place and learn from anyone I could. As I started to really get stuck into the management side of the business, there were a few people who helped show me the way. Everyone at MCT management educated me on how to actually do the job. There are several women who took the time to give me incredible advice as my life moved from being solely career focused into juggling a family and business. Even to this day if I think someone out there is killing it and spending an hour with them might help me understand my own path forward, I'll send them a note and ask to hang out.
Have you ever mentored someone, and if so, what are some of your techniques? What type of knowledge did you impart? 
Mentoring has always been a core principle in the company culture of Little Empire, and it's the entire basis for the creation of my Skylight organization; to pair up-and-coming individuals with veterans in the business. We also did a dance music specific mentorship program at EDMBiz, and to this day I'm still meeting people who participated and say that it changed the direction of their careers. I try to be as honest and blunt as possible and do my best to lift people up who have the passion and dedication. I like to talk about where I've failed — major career disappointments and the hard parts of the journey — so that a 22-year old who is thinking about making this a career understands that it's not going to always be rainbows and raves 🙂 There is a ton of work and sacrifice that goes into every success story.
Winter Music Conference has been such an important part of so many people's careers in the electronic music business, do you have any particular memories or stories to share? Was there ever a WMC moment that you felt help make your career? 
I went to my first WMC/Ultra in 1999 and I've been back every year since. I drove from Atlanta with my friends who I went to tons of raves with and we danced in the sand at Ultra and had our minds totally blown. It was amazing to see that there were so many people who loved this music as much as we did. I equally had my mind blown that so many people were there for "work" passing out vinyl, throwing label parties, just a whole city going off to this music that I loved. It absolutely cemented in my mind that not only did I want to work in music, it had to be electronic music.
There are way too many memories, but I can tell you I was broke for most of the first 10 years I was going. I slept in hotel rooms with 5-6 friends, brought my suitcase to the club and left it at coat check so I could leave and head straight to the airport back to work the next morning. I paid my own way to be there even when I was already working in the business but former bosses or clients wouldn't help cover the cost. I just always knew it was my place and my people and had to be where things were happening.
What are a few pieces of advice you might give someone starting off in your line of work? How have things changed since you started? 
Make friends with people who are starting out at the same time, the crew you come up with will hopefully be the future heads of labels, agents, managers, etc. Building those relationships when you are young and all figuring things out together is awesome!
Can you share any "aha" moment in your career where you knew you had made the right choice or that things were about to get really great for you? 
Things really started to solidify when I left MCT Management to start Little Empire. I bet on myself and the clients that I had at the time. I knew I had the work ethic and drive to forge my own path. I was kind of blindly ambitious and wanted to make a life for myself surrounded by the music and culture I loved.
What are you looking forward to the most at 2020's WMC and MMW? 
It's become a reunion week and a time to see our friends old and new. I always love to see new artists, meet the new wave of people that are starting out, and be of service in some way if I can. This year we are working on a female led writing camp with She Is The Music and I'm participating in a mentor program at WMC. I am 100% about the community and want to continue to be a positive resource for my old school friends as well as those new to the scene.