Explore 35 Years Of Winter Music Conference With Jason Bentley-Curated Spotify Playlist
---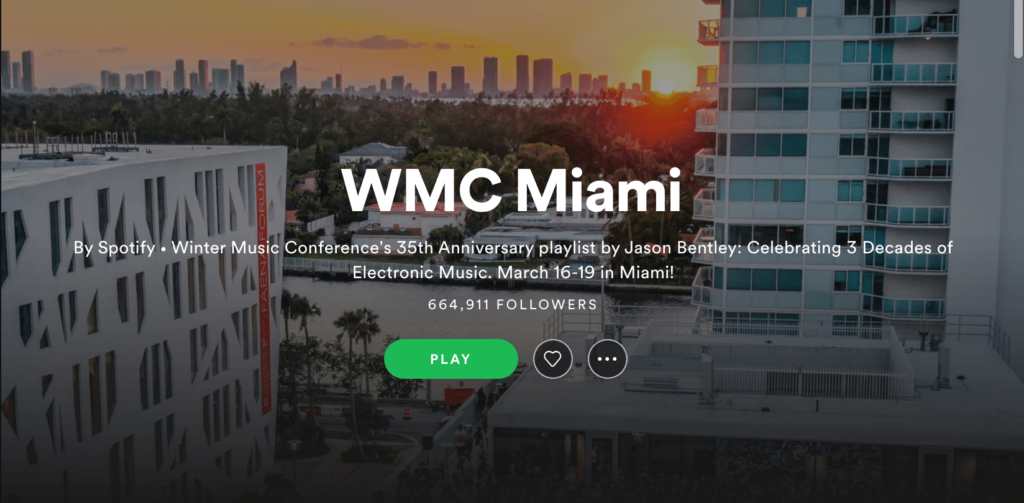 Winter Music Conference has partnered with Jason Bentley and Spotify to create a playlist that takes listeners back over the past 35 years of the ground-breaking conference.
Jason Bentley curated the playlist on Spotify that has over 100 tracks from the past 35 years. Take stroll down memory lane with classics by the likes of Daft Punk, Orbital, MK, Joey Beltram, Robert Owens, Ron Trent, Phuture and others.
Jason Bentley is a DJ, radio host and music curator who became well known as a DJ and music director on KCRW in Los Angeles. He left his position at KCRW last year after becoming a mainstay in electronic music radio, but still hosts his own show Metropolis each Saturday night. He has his own electronic label Secret Technology and serves in a music advisory role with ArcLight Cinemas.
Bentley has done a whole host of exciting projects outside of radio and DJing. He served as A&R at Maverick and Island Records, music supervised the Matrix trilogy and TRON Legacy with Daft Punk, and does consulting for advertising, video games and live events.
Stream the full playlist now and check out the Winter Music Conference website for more information on panels, sanctioned events, parties, mentor sessions and much more.
Read more about the conference and get your badges now.
Winter Music Conference will return to The Faena Forum in Miami Beach on March 16-19 to celebrate 35 years.
We also decided to chat with Bentley to get more information about the playlist, how he chose the songs and some of his favorite memories from WMC.
What are your first & favorite memories of Winter Music Conference?
Giant Step would always put on a great hotel pool party every year, and one time Pete Heller (of UK production duo Farley & Heller) was playing a hotel pool, I think it was the Raleigh Hotel on South Beach, and all of a sudden it started pouring rain. So Heller, sensing that the event was shutting down as everyone took cover, mixed right into his track "Big Love," which is one of those euphoric house anthems. It has a looping organ part and some surging horns – total classic. Anyway, me and my friend Gary Richards (aka Destructo, Hard Fest founder, AMF, etc…) jumped onto some lounge chairs and just kept rocking out in the downpour. It was just one of those moments of unbridled joy in music. I always think of that when I hear "Big Love" to this day.
How did you pick all of these tracks for the playlist?
I'm pretty good at building sets and playlists from years of DJing, so it was a just matter of following that train of thought. Compiling this list was a fun trip down memory lane for me, and every record is like a musical postcard from the past. I'm sure there are records I missed, but it's important for people to remember that this is a personal selection from experiences as a DJ and music fan. It's not based on data or analytics or meant to be everything to everyone; these tracks are hand-picked from the heart.
How has MMW / WMC been viewed by a tastemaker like yourself when it comes to new records being broken?
It did used to seem that specific records would "break" out of WMC, but I think digital distribution has changed that. Miami in March is still a special time and place to see how new ideas react, but gone are the days of labels circulating promo only test-pressings to DJs to create an early buzz. I think something has been lost along the way, and technology has played the disruptor once again, leaving us to find ways to adapt, but it probably makes gatherings like WMC all the more important.
What current projects are you working on now?
I am at WMC this year to promote my KCRW radio show Metropolis, my electronic label Secret Technology, and a music advisory role with ArcLight Cinemas nationally.