Winter Music Conference is excited to announce that WMCV will be held on May 20-21st with an incredible group of speakers, exhibitors, and networking opportunities. Please visit the link for more information.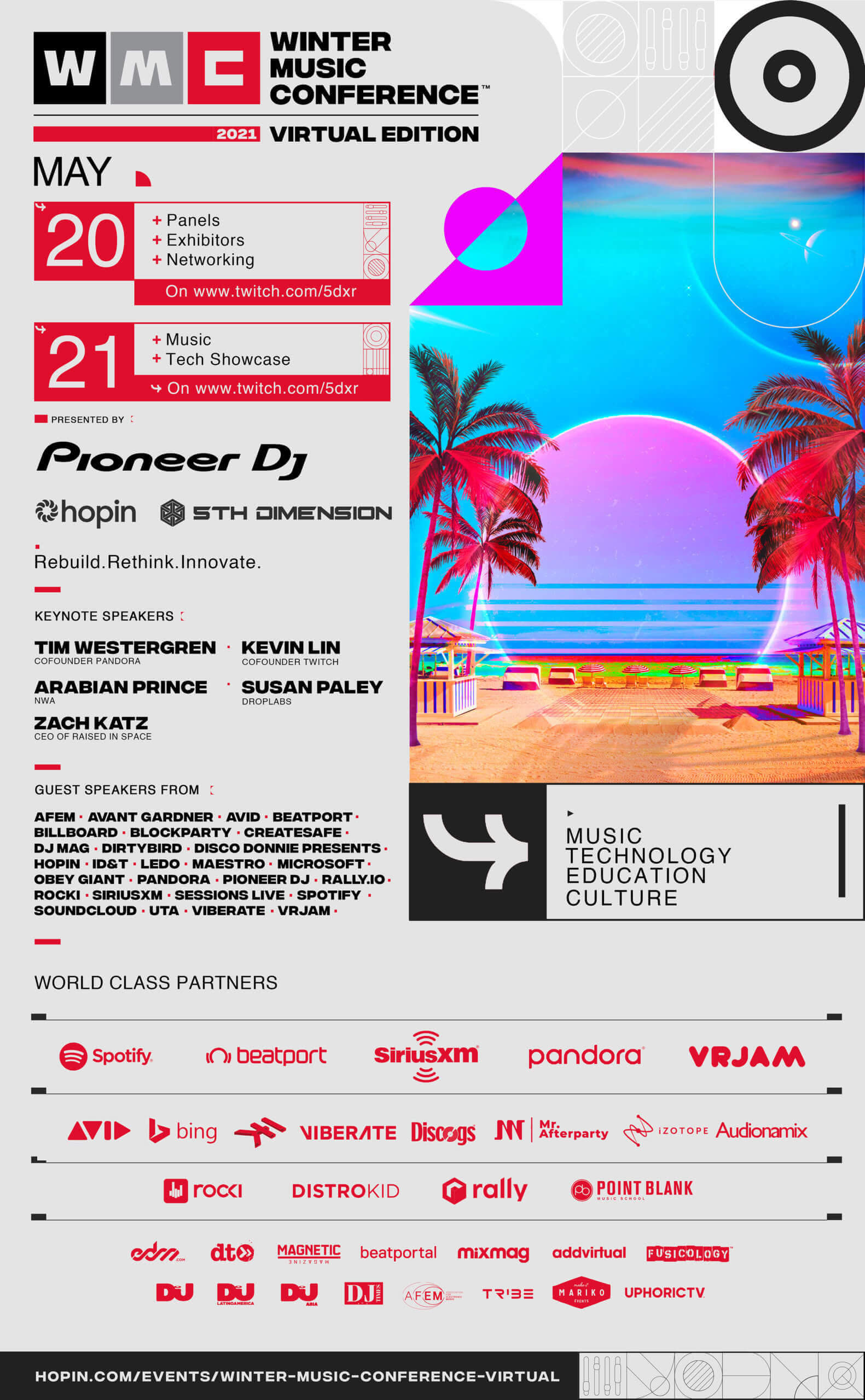 If you retained your 2020 badge, in addition to receiving a badge (plus a guest) for the next in-person event in Miami you will also be given a complimentary badge for WMC Virtual.
If you are a current badge holder, please check your email that you used to register for WMC 2020 for further updates on WMC Virtual and the return of the physical event.