Spotify For Artists Adds Real-Time Stats To App
---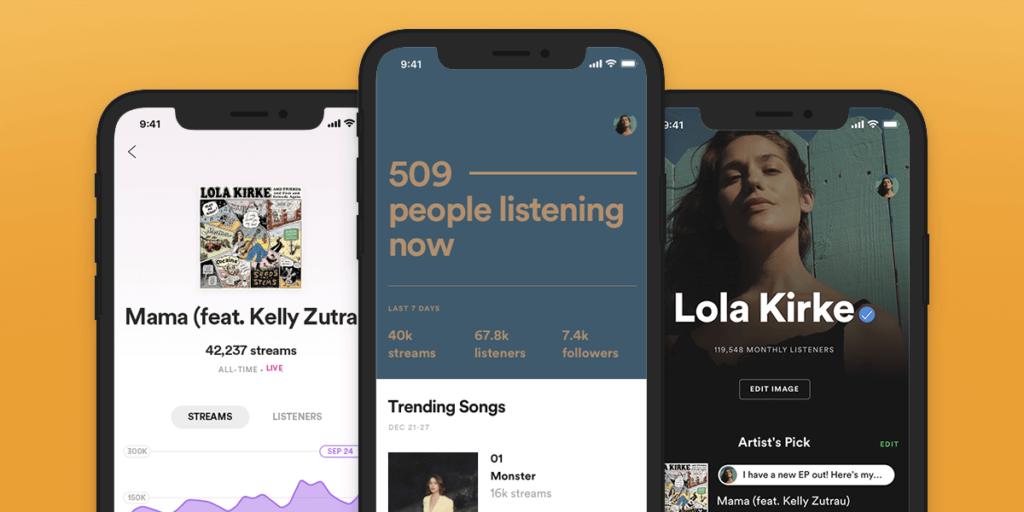 Spotify has unveiled a new look to their Spotify For Artists app.
The app gets a fresh redesign, a new home tab for better navigation and the most important part – real time stats. The new home tab comes with articles and videos designed to help you with your career on Spotify.
The real-time stats will be a huge relief for artists who want to track how their new release is doing on the fly from their phones. You will be able to see who is streaming, where they are streaming from and similar artists they are listening to. All stats on playlists and songs will be available in visual tables and graphs.
If you are on the road, you can manage profile image, bio, playlists and Artist's Pick right from the artists page. As a manager, you can now easily switch between various profiles.The upgraded app is available in the Google Play store and in the Apple app store. Read more on the Spotify for Artists website.