Jean-Michel Jarre Releases New Generative Music App EōN
---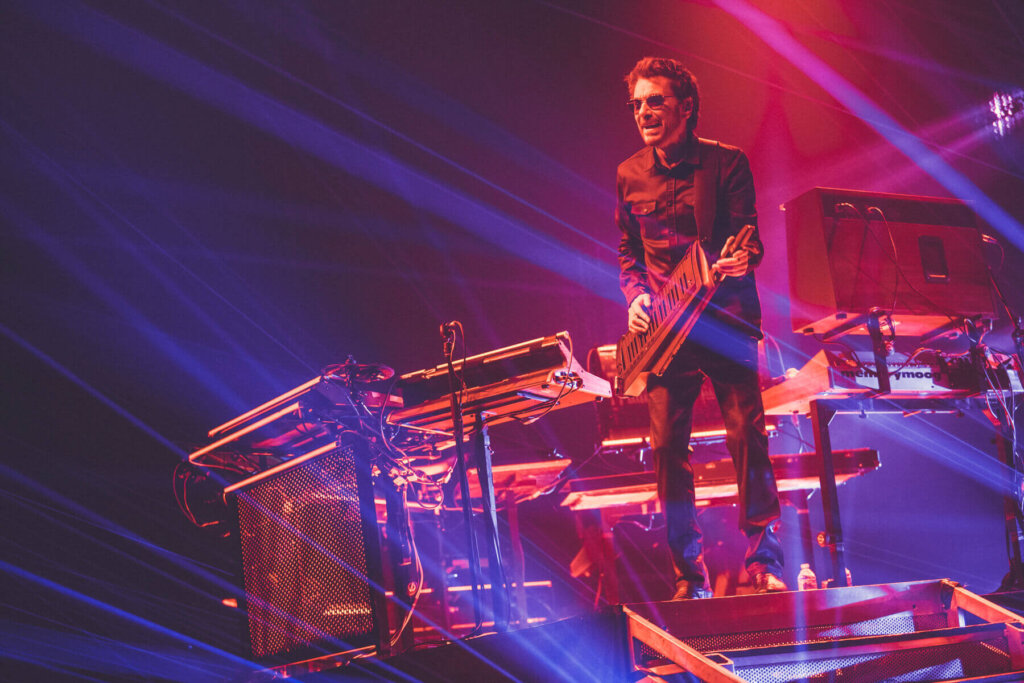 Jean-Michel Jarre has released a new generative music app EōN.
The app produces infinite, ever-evolving music, accompanied by a constant progression of organic visuals. The app creates a never-repeating musical experience every time it is used. There are an infinite number of compositions that can be created from EōN.
Jarre created over six hours of music and sounds for the app, which may seem finite, but when fed through the algorithm by Alexis Zbik and Vianney Apreleff from French music tech company BLEASS who helped define the rules of the app and how it orchestrates music, there are an infinite number of possibilities.
"EōN revolutionizes the sheer concept of 'recorded' music as we have always known it by immersing the listener in a timeless sonic (and visual) experience which has no start nor finishing note," explains BLEASS co-founder Vianney Apreleff in a statement. "It's an immense honor for BLEASS and myself to be part of this new artform envisioned by Jean-Michel Jarre."
The name EōN is to showcase what the app is really about and how infinite the musical possibilities are.
"I named this project EōN as it best defines exactly what it is – an infinite musical and visual creation," explains Jarre in a press release. "Personally, I truly feel that EōN is one of my most exciting creative projects since my debut Oxygene. EōN is a never-ending, never repetitive, organic art-piece that will live and grow forever in everyone's own singular space-time continuum, at the tip of their finger."
The music sends cues to the visuals, which then work in harmony with the music according to Jarre's art direction.
The app will cost $8.99 / €9.99 / £8.99 and be regularly updated. Right now it is only available on iOS, but it will soon come to Android in the near future.
Users can download EōN now on the app store.