Deezer Launches Vocal Separation Tool Spleeter For Free
---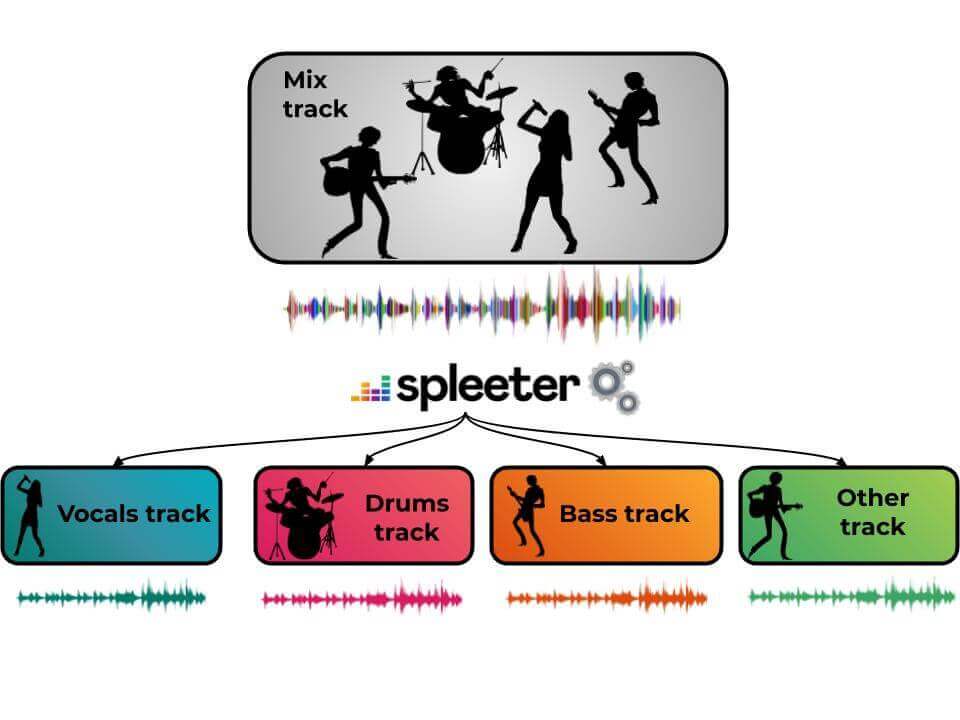 Deezer has released a great new AI-powered vocal separation app named Spleeter. The app is open source and free to use for anyone.
Spleeter follows in a line of other signal separation apps that allows the user to split out stems from finished songs. This means that someone can separate the vocals or other parts from the rest of the instrumental.
However, if you think this is just going to be an app where you open it up, upload a song and bang the isolated vocal is on your desktop in seconds, you would be wrong. This requires using your terminal / command line and doing some copying and pasting. They have outlined how to install on GitHub.
The results aren't perfect, but it rare to find a free app that will be perfect at isolating vocals. Spleeter can split a track into multiple stems up to 100 times faster than real time.
Andy Baio, a mashup scientist, explained how much he loves the new program in a new blog post. He says that the "three models they released already far surpass any available free tool that I know of, and rival commercial plugins and services." He also provides some examples of audio he has already split up.
nobody should have this kind of power pic.twitter.com/4vbl2MGK4Z

— Andy Baio (@waxpancake) November 5, 2019
The three models are:
– Two stems – Vocals and Other Accompaniment
– Four stems – Vocals, Drums, Bass, Other
– Five stems – Vocals, Drums, Bass, Piano, Other
The difficulty of using this tool will likely prevent loads of copyright infringing mashups, but those who have the ability work with this will have a very valuable application at their disposal. There are plenty of other programs like this out there, but none this powerful and available for free. One reason for that is that most researchers don't have the catalog to work with like they do at Deezer.
"Here at Deezer, we have access to a fairly large catalog that we've been leveraging to build Spleeter. Since we can not share this data, turning it into an accessible tool is a way for us to make our research reproducible by everyone," Deezer writes.