Ableton Releases New Polyphonic Granular Synth, Grain Scanner
---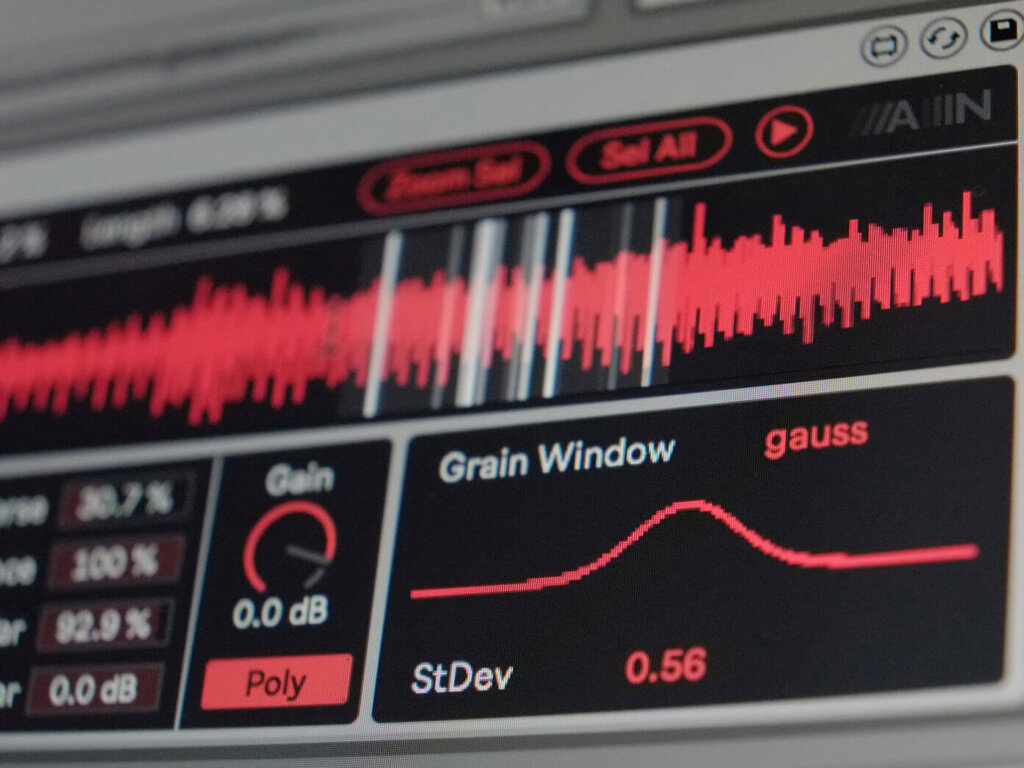 Ableton has released a new synth for Live 10 and Max for Live, Grain Scanner by Amazing Noises.
Grain Scanner is a 10-voice polyphonic granular synth (hence the name Grain Scanner) that chops up samples into very small bits and then re-arranges them in loads of new ways. According to Ableton, it is created "to let you design experimental noises, glitchy effects, alien textures and massive clouds of ambience."
Its advanced granular engine can play up to 1000 microscopic slices of a sample simultaneously, while a modulation page features four LFOs.
You can modulate single voices or the global parameters with up to four modulation sources at once. There is a step sequencer and separate effects panel with built-in effects including distortion, filter and reverb to help make even more of those vocals.
The pack comes with 100 presets to start and allows users to import their own samples. Ableton says the Grain Scanner was made with Push and other keyboard controllers in mind for a live feel.
Ableton has released a SoundCloud playlist with some of the sounds that you can make with the Grain Scanner. So check those out and see how it might fit into your production.
Key Features:
10-voice polyphony with an advanced granular engine
Advanced 4x modulation system and step-sequencer
Dedicated effects page
Perfect for Push and other keyboard controllers
Key Follow adds depth and expression to your performances
118 presets
Grain Scanner is available to purchase now on the Ableton website for $59.