Serato DJ Software Now Compatible With macOS Catalina
---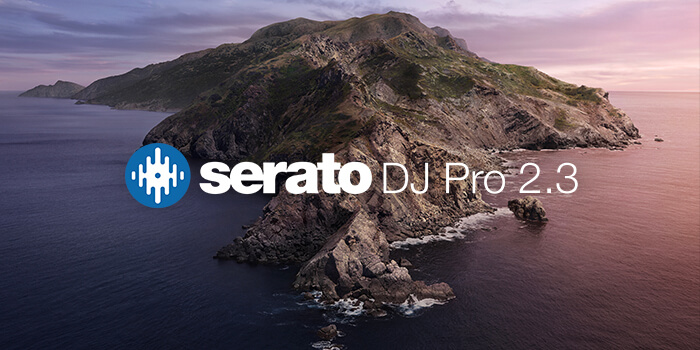 Apple's new Mac Operating System update Catalina has caused quite the stir among DJs. It has effectively gotten rid of iTunes and importantly, removed XML file support, which was the default way to export playlists to various DJing software. Serato has announced that it has made their DJ software compatible with Catalina.
According to Serato, DJ Pro 2.3 and DJ Lite 1.3 are both supported in macOS Catalina. Apple's new "Music" app, which replaces the old one and gets rid of iTunes, is also supported, which means it should be a seamless transition for DJs. Libraries are loaded automatically without a need for manual exporting.
It seems as though many companies were prepared for this or realized how damaging this would be and implemented fixes quite quickly. However, it should be noted that not all DJ hardware is compatible yet. Check the Serato website dedicated to this to see if the equipment you use is compatible. Some Pioneer is compatible and some isn't, while issues remain for companies like Allen + Heath, some Denon DJ, Rane or Numark.
Serato has also unveiled two new updates for their software on pieces of hardware.
– Major improvements to the scratching technology for the Rane TWELVE and other devices with motorized platters for DJ Pro.
– HID platter audio playback improvements for hardware used with Windows 7 for DJ Pro.