Moog Announces Limited Reissue Of Model 10 Synth
---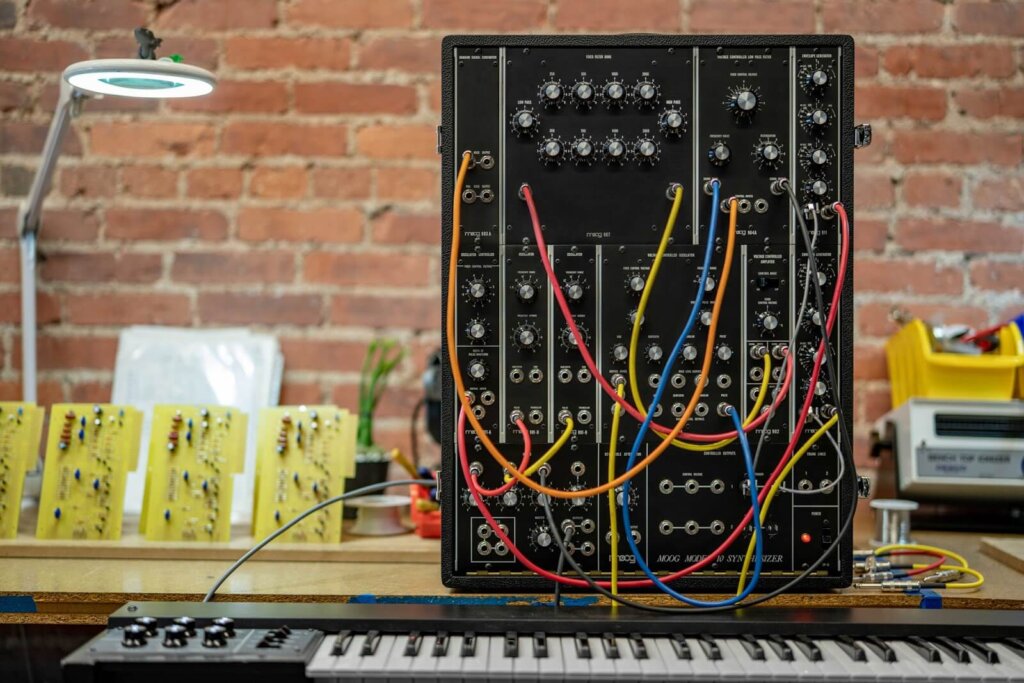 Moog has announced that is beginning production again on the Moog Model 10 synthesizer at its factory in Asheville, North Carolina. It has been nearly 50 years since the iconic synth was manufactured for the public.
The new Model 10 is very similar to the original design, which was the first compact modular synthesizer model created by Dr. Robert Moog. The Model 10 is housed in a rugged tolex-wrapped wood cabinet and comprised of 11 discrete analog modules, including the 907 Fixed Filter Bank, revered for its vast sound shaping and timbral possibilities, and three 900-Series oscillators.
Each Model 10 is built using all-original documentation, art, and circuit board files, and each hand-crafted module is securely mounted into a solid wood, tolex-wrapped cabinet.
The limited edition reissue is built to order, so it won't be cheap, but it is only available for a limited time. Get more information here.