Native Instruments Announces New Products and Hardware
---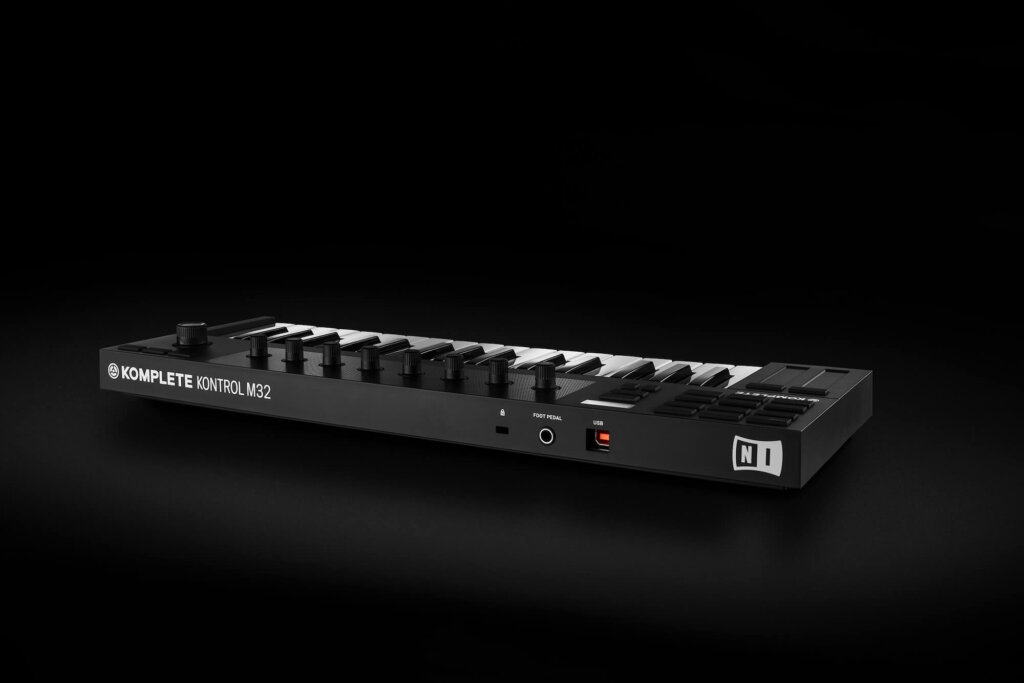 Native Instruments (NI), an official partner of Winter Music Conference (WMC) 2019, today announced four new, easy-to-use products aimed at DJs and producers, including: two new audio interfaces for KOMPLETE; a new KOMPLETE KONTROL keyboard, its most portable model to date; a new, free tier of the KOMPLETE production suite; and a new generation of the TRAKTOR DJ app.
Native Instruments has also announced a refresh of Sounds.com, its subscription-based platform for loops and samples, which includes tighter integration of the service with updated MASCHINE and KOMPLETE KONTROL software.
See pictures of and learn more about the new Native Instruments products below.
KOMPLETE KONTROL M32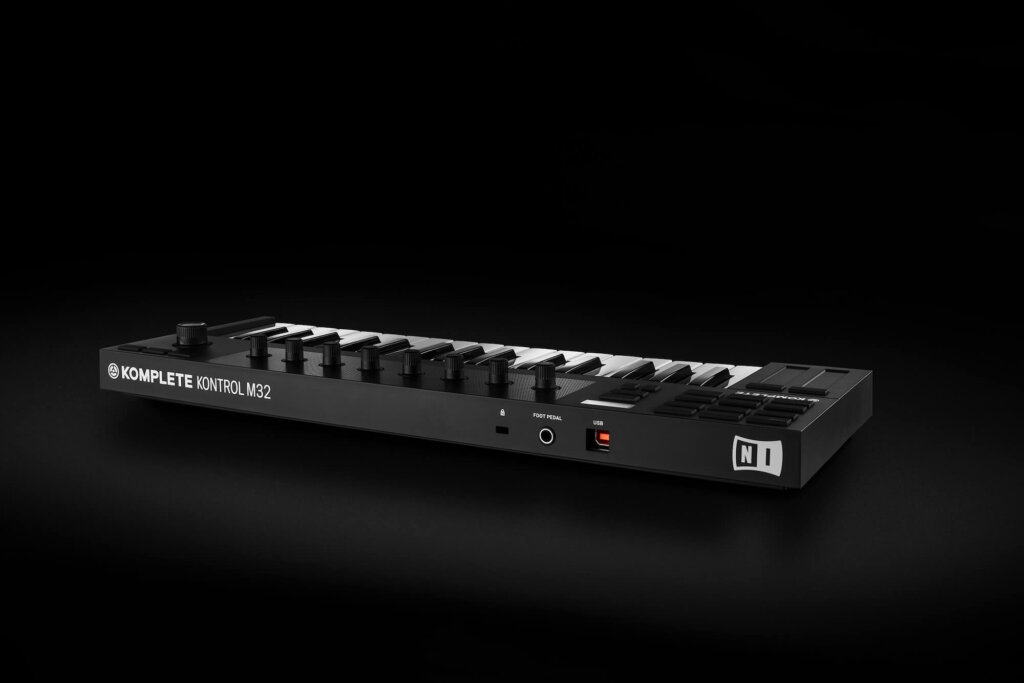 A new 32-key portable keyboard, KOMPLETE KONTROL M32 is designed to provide the same hands-on workflow and comprehensive Digital Audio Workstation (DAW) integration as the S-Series and A-Series controllers, but with a smaller footprint and a lower price point. Available in March, the M32 comes with everything a new producer needs to sketch out, tweak, and finalize a track. The package includes MASCHINE Essentials, Ableton Live 10 Lite, Native Instruments' acclaimed MONARK synthesizer, and more.
KOMPLETE AUDIO 1 AND 2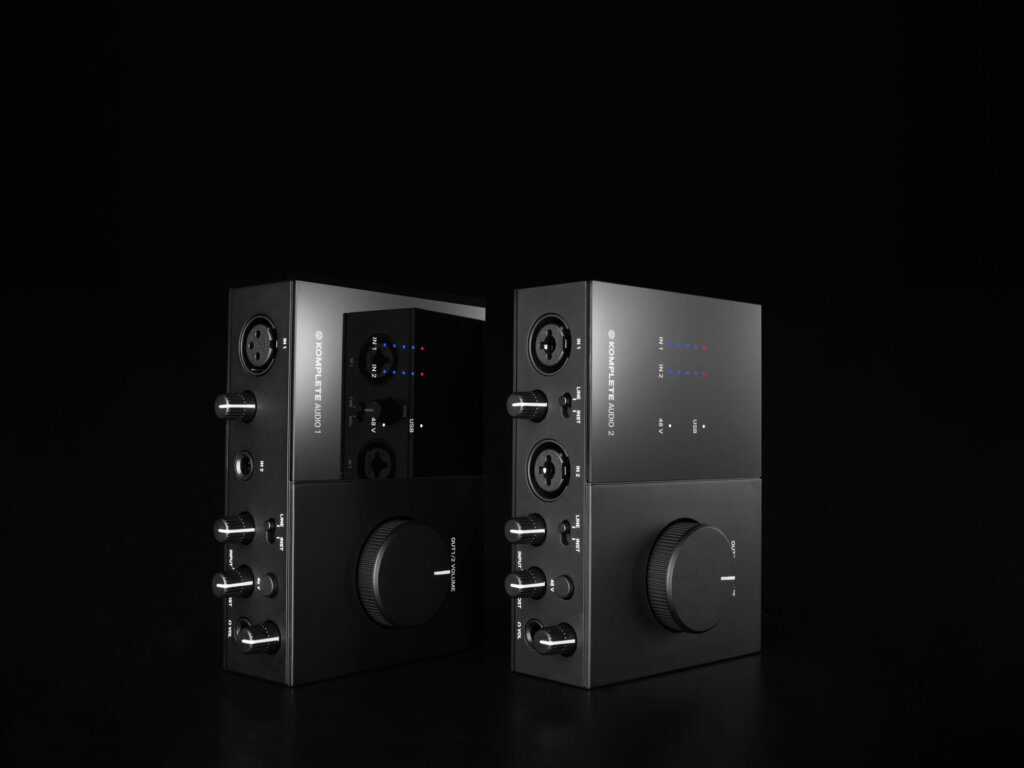 KOMPLETE AUDIO 1 and 2 – the first two offerings in a new range of slick, easy-to-use audio interfaces – join the M32. KOMPLETE AUDIO 1 and 2 are available starting March 19 and offer pristine sound quality with different in/out connection options. The interfaces include a generous software package, featuring synths, effects, MASCHINE Essentials, and Ableton Live 10 Lite, providing everything a producer needs to create full tracks from start to finish. KOMPLETE AUDIO 1 and 2 are the perfect tool for the wide community of singer-songwriters, YouTuber creators, podcasters, and gamers looking for great sound.
KOMPLETE START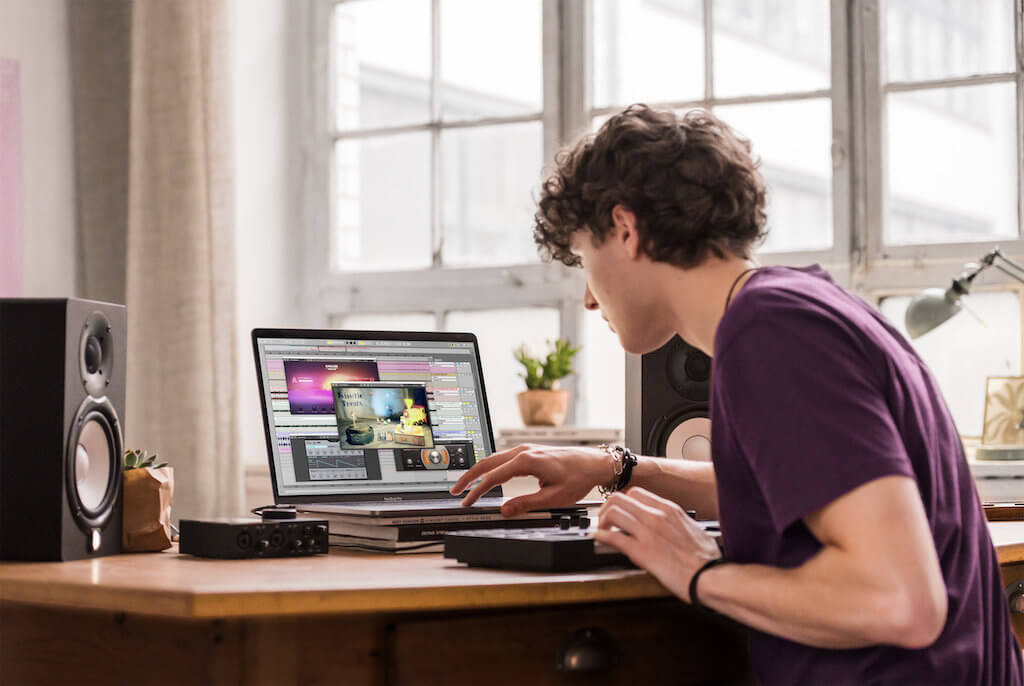 Now everyone can explore the acclaimed sound of Native Instruments' KOMPLETE production suites, with the introduction of KOMPLETE START, an entirely free collection featuring 15 studio-quality instruments, two effects, and a best-of selection of nearly 1,500 loops and samples from Expansions sound packs. Included is the floor shaking low end of TRK-01 Bass, the vibrant synth sounds of MIKRO PRISM, and expertly crafted sampled instruments ranging from electric pianos to drum machines. The collection also includes creative sound design tools, essential effects like the SUPERCHARGER tube compressor, and more.
TRAKTOR DJ 2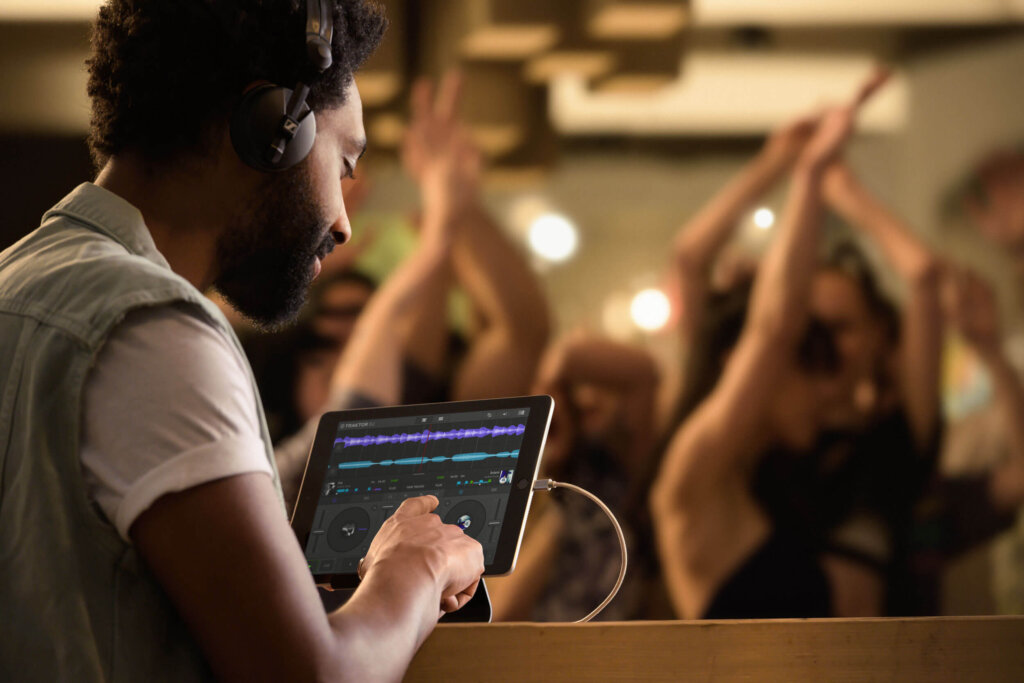 For DJs, Native Instruments lifts the lid on TRAKTOR DJ 2, a new version of TRAKTOR designed to work with iPad, PC, and Mac, both standalone and with the recently released TRAKTOR KONTROL S2 controller. Geared toward DJs of all levels – whether at home, onstage, or on the move – TRAKTOR DJ 2 features smart track recommendations, an easy-to-learn workflow, and integration with a vast online library of tracks via SoundCloud GO+. The app is built on an entirely new code base and is the first TRAKTOR software designed for both iOS and desktop environments. This brings a new look and feel to TRAKTOR's professional DJ software and also allows NI's developers to expand the platform over time. TRAKTOR DJ 2 will be available to purchase in spring 2019 via the NI Online Shop and the Apple App Store. It will also be included with new purchases of TRAKTOR KONTROL S2 and made available as a free download for current users of the Mk3 S2.
SOUNDS.COM
Sounds.com, NI's loops and samples platform launched in 2018, receives further updates with new shareable user Collections,and credits that roll over from month to month. From February, all loops and samples on Sounds.com will be NKS-tagged and easily accessible. Collections will also sync to KOMPLETE KONTROL and MASCHINE with a single click for easy tag-based browsing and a drag-and-drop workflow in any DAW.
NI users will soon experience Native ID, a single sign-on mechanism. This will give anyone with a NI account instant access to the Sounds.com free tier without re-registering, plus an option for trial membership, which provides 75 download credits and full access for two weeks. Sounds.com users will also be welcomed into the NI ecosystem via their existing login details. In addition, purchasers of new NI production hardware will be entitled to an extended Sounds.com trial, with two months of the Essential plan to explore the full library.
KOMPLETE KONTROL 2.1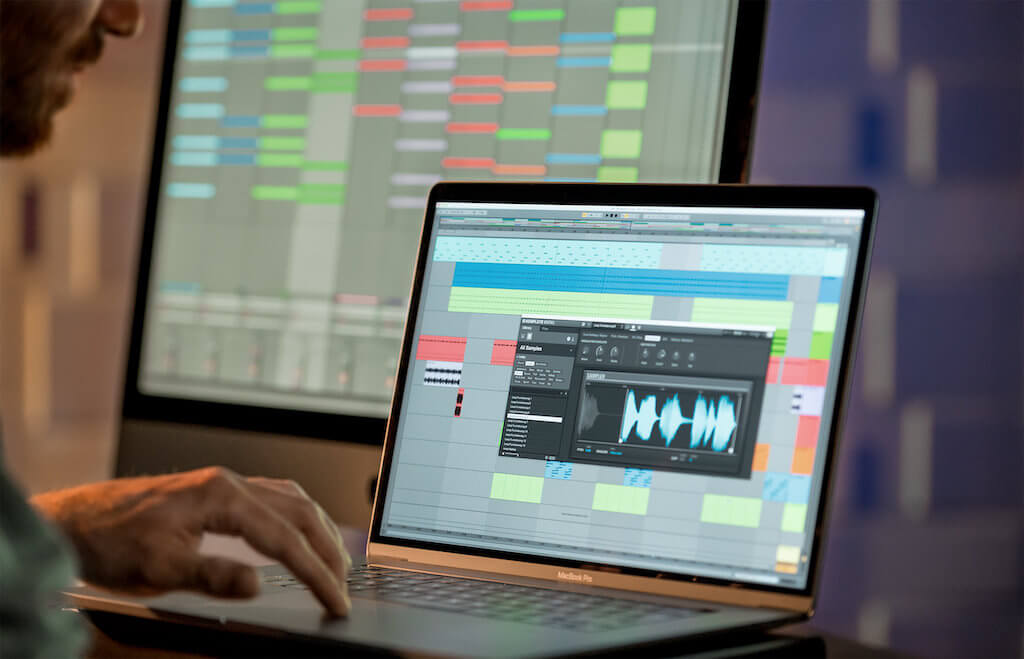 The latest KOMPLETE KONTROL software update makes the workflow-enhancing tool free for everyone as part of KOMPLETE START. Coming in February, KOMPLETE KONTROL 2.1 introduces Sounds.com integration and a built-in sample player, allowing producers to easily integrate their Collections into any DAW-based workflow. This update further consolidates KOMPLETE KONTROL as a powerful browsing hub, now integrating hardware, software, instruments, effects, loops, and samples. Previously exclusive to owners of KOMPLETE KONTROL hardware, users of any MIDI controller can now get hands-on with their instruments, effects, and samples via a simple, one-time macro mapping that brings full control of everything in the NKS universe to any setup.
MASCHINE SOFTWARE UPDATE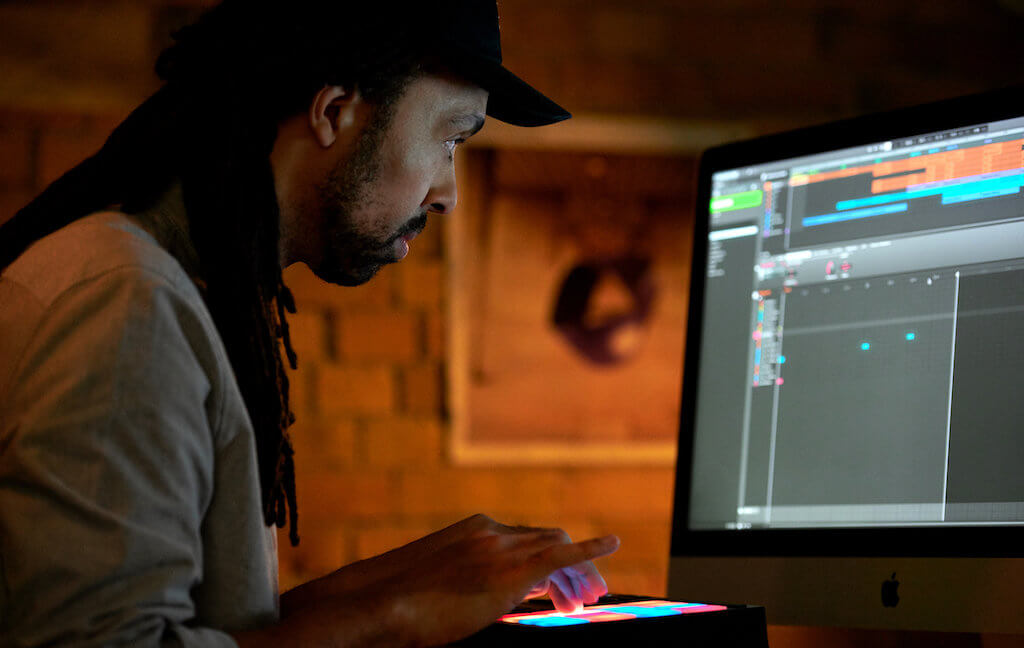 Following suit is MASCHINE software, with a 2.8 update that brings Sounds.com into the heart of the beat-making experience. Once synced online, samples and loops appear in the MASCHINE browser, tagged and ready-to-use, providing MASCHINE producers with an ever-expanding library of sounds that caters to all genres of music.