WMC 2019 Announcement: First Keynote Speakers, Select Programming and Additional Partners
---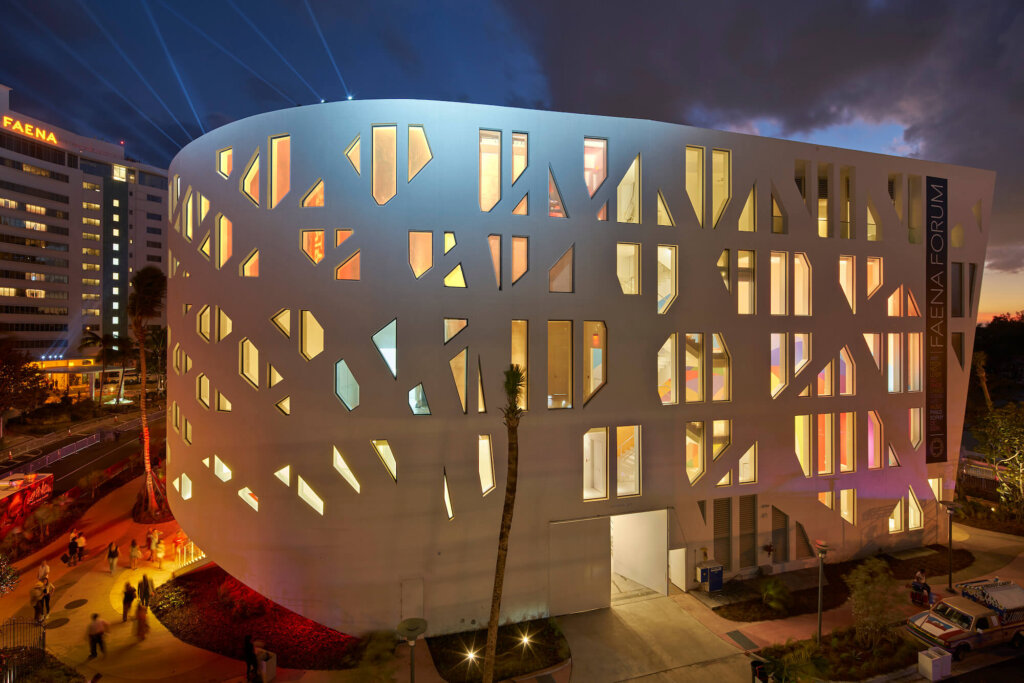 Today, Winter Music Conference (WMC) 2019 is announcing the first round of keynote speakers, programming, and additional partnerships.
For the 34th annual edition of WMC, set to take place Monday, March 25, through Thursday, March 28, at the Faena Forum at the Faena District in Miami Beach, FL, we're welcoming some of the world's most renowned players and thought leaders in the music, digital, and entertainment space, including: media theorist and author Dr. Douglas Rushkoff; dance music icon Armin van Buuren; acclaimed novelist and Trainspotting author Irvine Welsh, in conversation with acid house originator DJ Pierre; and more.
WMC 2019 Industry and Access badges and registration are now available.
Additional keynote speakers will be announced in the coming weeks. These individuals will be part of a dynamic WMC programming schedule that includes panels and discussions about the most important topics facing dance music culture.
We are also announcing some of our confirmed premier panels as well as additional brand partners.
See below to learn more about our first keynote speakers and upcoming panels.
WMC 2019 Keynote Speakers

WMC 2019 Panels
WMC // Access Panels:
Breaking In: How To Get Your Start In The Electronic Music Industry
Signing With The Future: How Labels Utilize New Technologies For Sustained Growth
Surviving Indie: Innovation and Brand Building As An Independent Label
Spinnin' Records Panel w/ special surprise guests
Daily artist panels including Bass, House, Techno, Drum & Bass genres
Digital Collision: The Convergence of Esports, Gaming And Electronic Music Culture
The Bleeding Edge: Shaping The Next Wave Of Electronic Music Culture
WMC // Industry Badge (upgrade) Exclusive Panels:
The Death of The Newsfeed: Using FB Messenger To Effectively Reach Your Followers
The Data Solution: Viberate Presents Current Market Trends And Analytics Strategy
Music Placement – How To Get Your Music Synced With Brands, Films, TV, and Advertising
Brands x Artists x Culture: How To Create An Authentic Music Strategy
AFEM Presents – Get Played Get Paid: How the rise of Music Recognition Technology at DJ Events could put money in your pocket
Practically Green: Environmental Solutions for the Music Industry
Presentation by Grammy.com/Recording Academy/MusiCares with a very special guest
*The full panel schedule, including participants, will be announced soon.
WMC 2019 Additional Partners
Joining WMC's world-class list of previously announced partners are iconic music production and DJ brands including Akai Professional , Denon DJ, Native Instruments, Rane, Pioneer DJ, and SAE Institute. Additional newly confirmed partners include Counter Records, Fusicology, Echostage, Lowly Palace, Proximity, The District, Earmilk, and The Nations, with more major partnerships to be announced in the coming weeks.
WMC 2019 Badges
WMC programming will be spread across two distinct segments targeted at industry professionals (WMC // Industry – upgrade) as well as music consumers, college students and aspiring DJs/producers (WMC // Access) looking to learn more about this exciting industry and the music, technology and culture that powers it.
WMC // Industry attendees will be treated to a special closing night sunset cocktail party courtesy of Nulu Music at The Faena Hotel Miami Beach's "Tree Of Life." The music and vibes are pure perfection as the sun sets to the beats of DJs Anané, Christian Mantini and special guest Louie Vega. This party celebrates the 10-year anniversary of Nulu Music, an independent label started and founded by Anané in 2009 in which she honored her Afro roots by creating an international platform for Afro House artists coming from Cabo Verde, Angola, Mozambique, South Africa, Congo & Nigeria, just to name a few.
Learn more about WMC 2019 Industry and Access badges, and register now.