Guide: How to Secure Brand Partnerships
---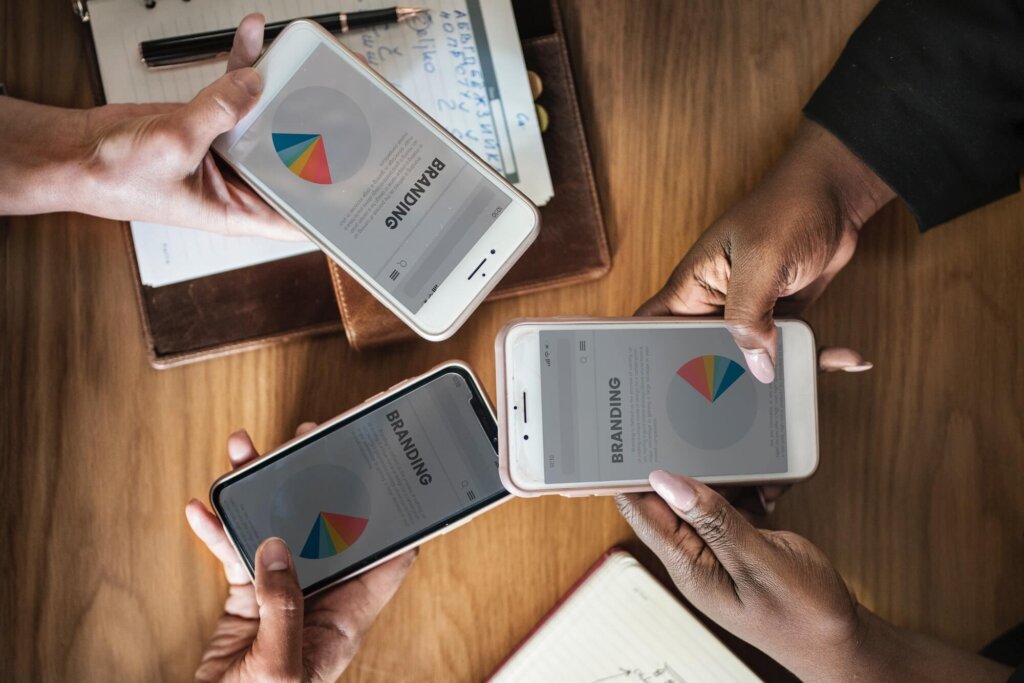 Brand partnerships, when done right, can help elevate an artist's career to the next level while also expanding a brand's awareness and reach with new audiences. With the right combination of artist and company, a brand partnership can create a symbiotic relationship that'll allow both parties to grow their following and spread their music and message via authentic, engaging and entertaining campaigns. That's on top of providing an extra source of income for artists, for paid partnerships, complimentary gear and products and all sorts of marketing opportunities.
But navigating the brand partnership process can be difficult and confusing, especially for newer artists with little to no experience in the branding world. Even the initial steps—finding the perfect brand partner and pitching them your proposal—can be intimidating.
In a recent post on the TuneCore blog, Angela Mastrogiacomo, founder and CEO of boutique entertainment public relations and digital marketing firm Muddy Paw PR, outlined the essential steps and information you'll need to secure and foster successful brand partnerships for artists. Read some of the key takeaways below.
Learn more about brand partnerships at our upcoming Brands x Artists x Culture: How To Create An Authentic Music Strategy panel at the34th annual Winter Music Conference 2019, which takes place Monday, March 25, through Thursday, March 28, at the Faena Forum at the Faena District in Miami Beach, FL.
WMC 2019 Industry and Access badges and registration are now available.
Know the Difference Between Sponsorships and Partnerships
As Mastrogiacomo mentions, a sponsorship "entails a company giving you free product in exchange for exposure to your audience," while a partnership is a "more involved, collaborative process in which brand and artist come together for a more hands-on exchange that can open you up to an entirely new world of opportunities, fans, and experiences." This is key information to know when approaching brands for official collaborations.
Know What YOU Are Looking for
Every artist wants to land that million-dollar deal with international brands like Nike and Red Bull. The bigger the brand, the bigger the budget and reach. But for a partnership to succeed, the brand must align with an artist's vision. Oftentimes, a smaller, local or online-only brand will provide more support and marketing power than the mega brands with massive budgets. That's especially the case for younger artists, who don't have the clout of major headlining acts and therefore do not receive the same attention or support from larger brands. A smaller, more supportive brand can often be a smarter, better partner for up-and-coming artists.
Know What THEY Are Looking for
As much as you carefully determine the brands you want to work with, they too are selecting the artists they want to partner with based on a number of important factors. (Remember, this is a two-way street.) Your artist brand and your coinciding values are some of the major elements in consideration here: Do your artist values align with their brand values? Know this before pitching yourself. This is one of the main scenarios where having a strong artist brand will come in handy.
Know How to Pitch Brands
After you've decided on the brand partnerships you'd like to pursue, it's now time to pitch yourself to the appropriate brand reps. But how?
When reaching out, whether via phone, email or in-person, be specific with your ideas and overall vision. Rather than providing vague concepts (e.g. "I'd like to market your energy drink using my socials"), come with specific plans (e.g. "I'd like to market your energy drink via a five-episode parody web series to live on my Instagram account, which counts +4 million followers").
Keep your initial pitch short and straightforward, but with enough details to pique a brand's interest. In your follow-up, whether that's a in-person meeting, conference call or emailed proposal, outline the specifics, including timeline, costs/budget, deliverables and more. Pro tip: Make sure your contact information is easy to find and don't forget to include your EPK or one-sheet if you have one. You may not hear back after your initial outreach, so make sure to follow up with your contact; just don't bombard them with daily emails or phone calls asking them to read your email. Be professional.
Read Angela Mastrogiacomo's full guide to securing brand partnerships over at the TuneCore blog.