Discogs' Total Diversity Index Analyzes Users' Data and Wide Musical Tastes
---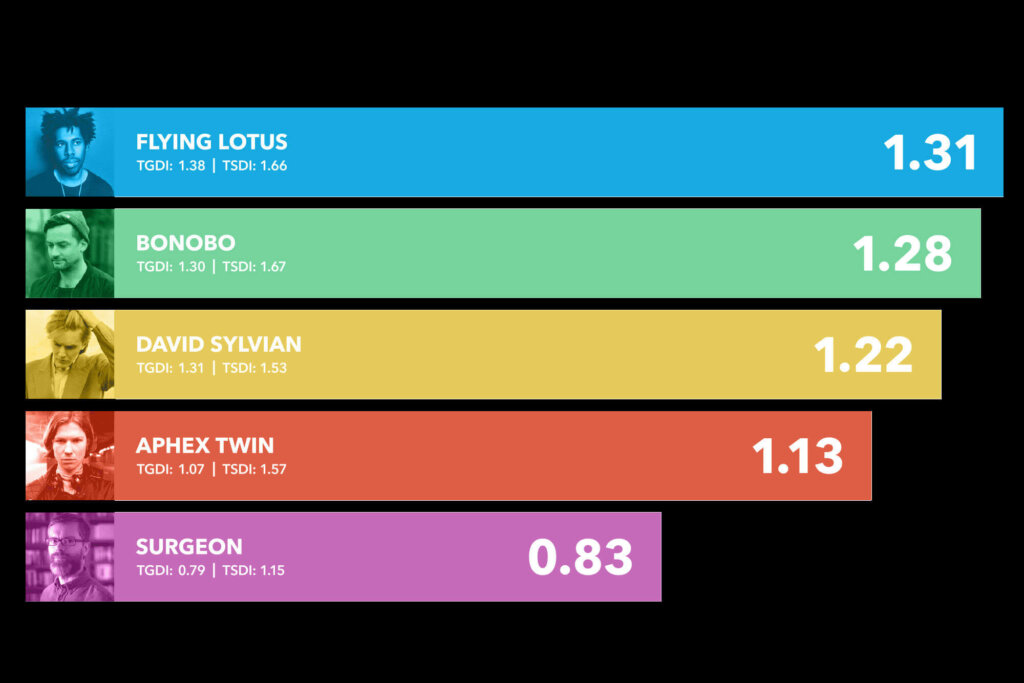 With a catalog of more than 10 million releases and an online community with nearly 5 million members, Discogs, an official WMC 2019 Brand Partner, is by far the world's leading music database and marketplace. So it's no surprise to learn that the Discogs team is able to run some interesting experiments and test some thought-provoking theories employing their users' data.
One such recent theory, resulting from an in-office debate, observed the diversity of fan bases of genre-blurring artists like Flying Lotus. To test their idea, the Discogs team developed what they're now calling the Total Diversity Index (TDI), a "new set of metrics to definitively prove how diverse an artist's fanbase is when it comes to their musical tastes," according to a press release.
The science and numbers behind the TDI is somewhat complex—Discogs gives a very thorough explanation on their blog, if you're interested in learning all the details—but it essentially gathers granular collection data from Discogs' expansive network of users to create an involved formula measuring several important factors like genre and style diversity and user collections.
After running their data-driven tests, Discogs found their theory to be correct: Flying Lotus, a primarily electronic artist who has traversed genres like experimental, electronica, hip-hop, and IDM, notched a higher TDI than your average electronic musician, even beating out notable and crossover artists like Aphex Twin and Bonobo.
The results of the TDI tests also indicated some key stastistical data relating to users' collections: Mainly, "the fewer records someone owns, the more of a commitment it is to buy new pieces," according to the Discogs blog post. In other words, "a collector with a small but diverse collection is making a more concerted effort to expand their horizons."
Via their analysis, Discogs developed a data-driven method to measure an artist's appeal across diverse audiences. It's a key development that can help electronic artists, especially those who have dabbled in multiple genres and have crossed into mainstream and pop territories, learn more about their followers and discover new audiences.
Read more about Discogs' Total Diversity Index methodology and view their accompanying graphics on their blog.