Bitwig Studio 3.1 Update Goes Into Beta With New Features
---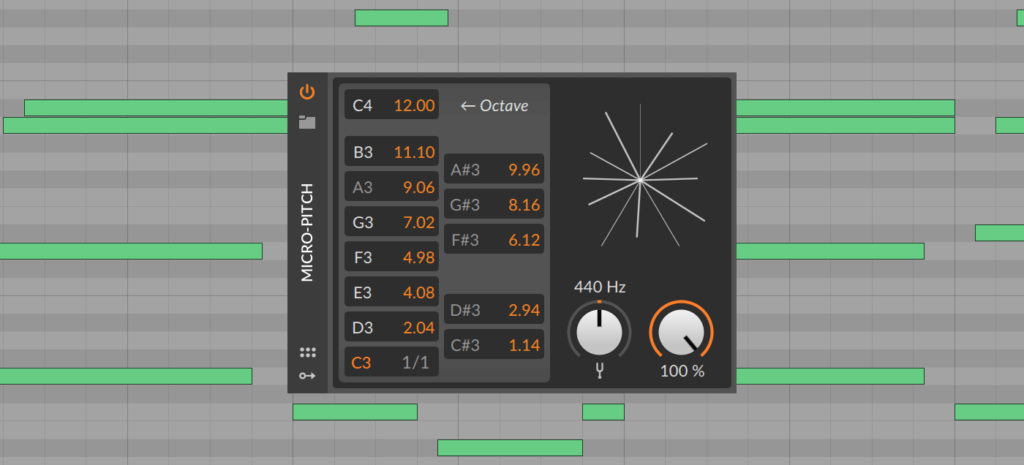 DAW Bitwig has unveiled the latest update to their Bitwig Studio program. Now in beta, the Bitwig Studio 3.1 upgrade brings a load of new updates, bug fixes and features.
One of the main new features is their expanded pitch bending. There's a new Note FX device, Micro-pitch, which can be used to retune note streams, a new modulator: Pitch-12, providing a modulator source for each pitch class and a new grid module and Transpose, for creating chords with or without signal input. Listen to the new pitch features now in a playlist created by Bitwig.
It also comes with some new presets, cultural tunings for non-Western music and more. Other new features include Quick Draw action, which help draw multiple notes at the current beat interval, while also drawing defaults to a single pitch and also allowing for multiple pitches like a step sequencer.
See more of the features below and head to their website to get a deep dive into everything new coming in 3.1.
– New device: Micro-pitch
– New modulator: Pitch-12
– New Grid modules: Pluck, Slope ↗, Slope ↘, Follower, Transpose
– Interactive Help view is coming to all Bitwig devices
– Quick Draw, Quick Slice and Slice in Place
– Note Chase
– Cue Volume and Mix controls
– Sampler imports standard wavetable WAVs
– Improved tempo detection for audio files
– New controller scripts and Bitwig controller scripts are now open source
The Bitwig Studio 3.1 update is currently in beta and available to everyone with a license and active upgrade plan. The full release is expected in a few weeks, but do dive into the beta for now. It also should help make the DAW easier to use and learn for those still getting a handle on the program.
Check out the video walkthrough to get a better sense of things.