Bounce, Music Workflow App Launches For Public Use
---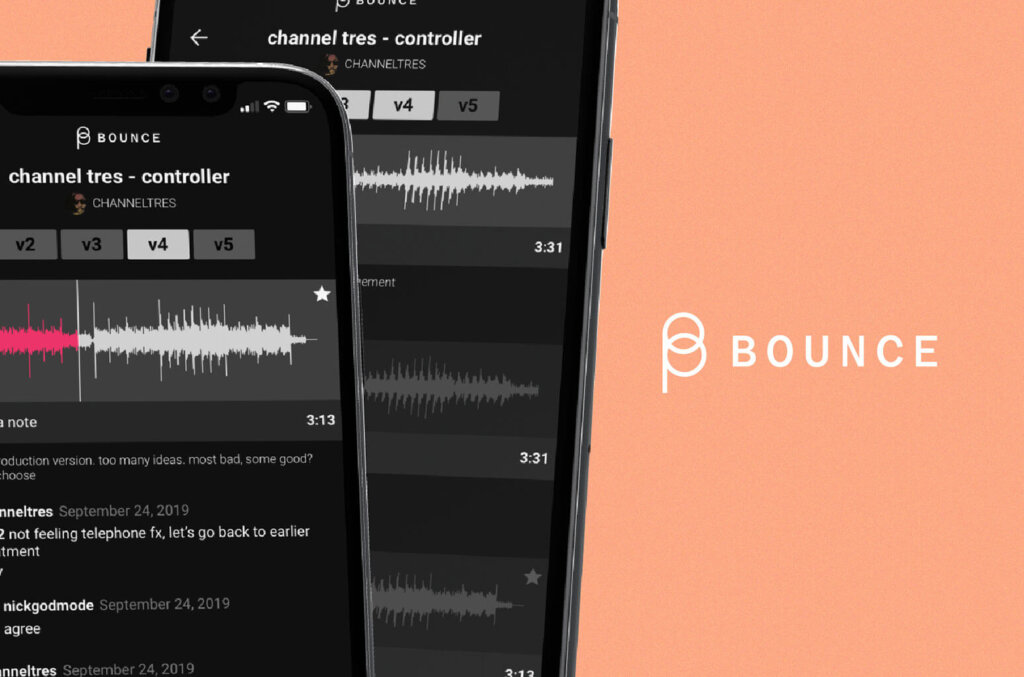 Bounce, a music workflow app, has launched to their public version the co-founders Talya Elitzer and Nick Sylvester tell Billboard. The web-based app was previously only available to those with an invitation.
Bounce aims to streamline the music creation process by allowing creators to organize tracks and Metadata, comparing different versions of songs, get time-stamped feedback and securely send demos back and forth.
The nearly 2,000-invite only users will get a host of new upgrades as the app goes public. According to Billboard, the upgrades will include permissioning options for commenters, collaborators and engineers, two-step verification, a web-based public sharing option and the ability to see who changed the metadata on each track. There will be a virtual paper trail of metadata changes, vital for when a song is finally finished.
The founders point to Kanye West's release of The Life Of Pablo, where the rapper made changes to songs on the album after they were released. They contend that allowing users to see multiple versions of the same song could more compelling for listeners.
"What Kanye did was, in a way, he opened up this idea of, what if recordings were performances, too?" said Sylvester to Billboard. "And what if you could go back to early performances? What if you could hear the voice memo of Selena Gomez walking down the street, singing a thing, or the songwriter who worked on the song singing it, and that was all part of [the release]? What value would that bring to music and how would that change how people relate to it?"
Now whether or not many artists want their demos and rough ideas being put out to the public is another matter. The company hopes to create passive income for artists by letting others legally sample parts of their song.
The app is now available on iOS and will be released for Android in 2020. Get more info on the company website.