Serato & Pioneer DJ Reveal New Controller, DDJ-XP2
---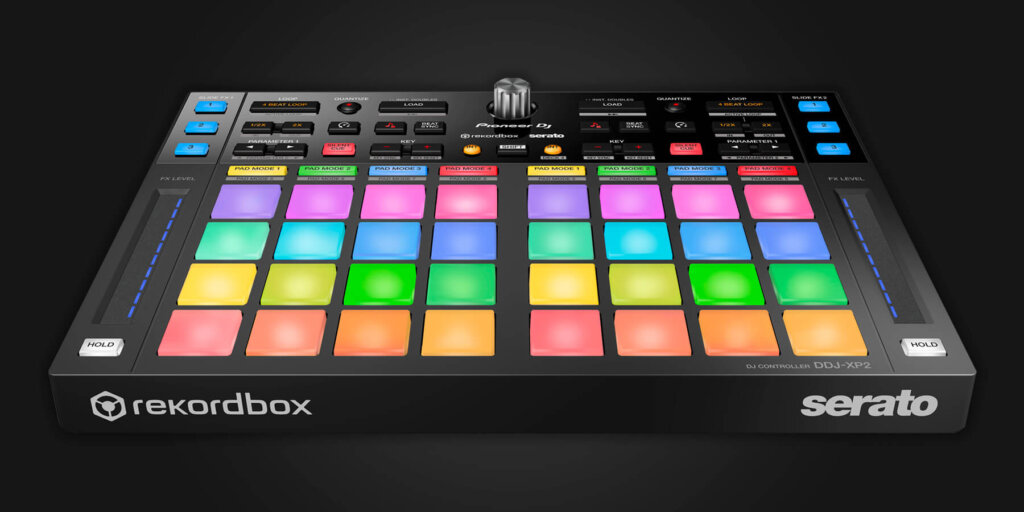 Serato and Pioneer DJ are releasing another product that brings together their two industry-leading technologies and products. They have announced the new controller, the DDJ-XP2. It is fully supported in Serato DJ Pro 2.2.3 and rekordbox.
The new DJ DDJ-XP2 delivers 16 performance pads per deck, a first for Serato DJ Pro and has touch sensitive slide FX strips, which let you control three FX at once. It has a USB powered connection and 4 beat loops buttons with in and out edit controls so you can mix and mash various beats on the controller.
"The DDJ-XP2 has multiple preset pad modes, plus user mappable layers that gives you endless possibilities to manipulate and play with music" says Serato's Chief Strategy Officer Nick Maclaren. "Personally, I love using Serato DJ's Pitch Play mode in tandem with the silent cue feature and echo out to create exciting transitions between songs."
"The beauty of the DDJ-XP2 is that it allows all this potential, without sacrificing mobility", Maclaren adds. "The DDJ-XP2 encompasses packing a punch with portability – an infinite amount of options packaged into a sleek, portable unit."
It has a slew of features, which you can see below:
– 32 Performance Pads, with 16 per deck
– Silent Cue for instantly starting your DVS tracks at the right BPM
– Touch sensitive Slide FX strips for depth control
– Instant 4 beat loop buttons with in/out edit controls
– Reverse/slip control
– USB powered connection
– Track select knob and load buttons
You can watch Serato Artist Relations Manager, OP! Miller unbox this new product and see Jon1st play around with it on their website. This is an official piece of gear for Serato, so it is meant to be used with it. The machine will be made available this month and get more info on the Pioneer website.