WMC 2019 Announcement: SiriusXM to Broadcast Live From the 34th Annual Winter Music Conference at Faena District
---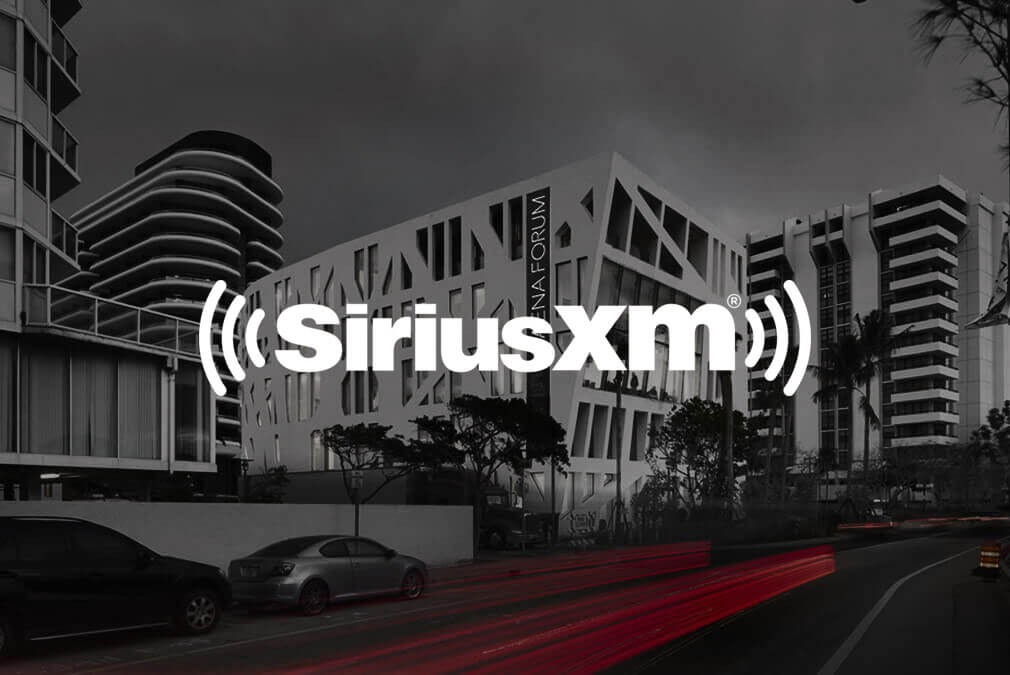 We're less than a week away from the start of the Winter Music Conference (WMC) at Faena District  – set to take place March 25-28, 2019, at the Faena Forum, Miami Beach – but the big news continues to roll in!
WMC is excited to announce that SiriusXM will be broadcasting live from Faena District throughout the week. SiriusXM's live programming will offer an insider's look at WMC festivities through a combination of candid artist interviews and DJ performances from some of the world's most renowned electronic music artists. Of note to WMC badge holders, programmers from SiriusXM Dance will be participating in a very special keynote panel, Behind the Scenes of SiriusXM Dance, on Wednesday, March 27. SiriusXM will also broadcast the 33rd annual IDMA Awards Ceremony After-Party, live from the Faena Theater on Thursday, March 28. The IDMA broadcast will include DJ sets from MK, Illenium and more.
WMC has many new additions to its programming schedule that's sure to excite dance music fans and industry players alike. Globetrotters and explorers will be interested in the unique panel on March 26, From Virgin Records to Virgin Voyages: Why the Industry's Best Are Going Out to Sea. Presented by the travel brand Virgin Voyages, this panel will feature partners and executives who will share how a history grounded in music has led Virgin Voyages to design an epic sonic identity. Two globally minded panels, Going Global: Breaking Artists in Emerging Markets and Information Wars – Music Media and Public Relations in the Era of Internet Manipulation, will feature guests Vivian Host and Shawn Reynaldo from Red Bull Radio, known for its expertly curated in-depth interviews with influential artists from around the world. The Verge, a news and media network covering the intersection of technology, science, art and culture, has curated a series of engaging fireside chats to take place on March 27. These chats include Inside Track: With Deorro, Elvis Crespo, Henry Fong, and Dani Deahl; Artificial Composers: The Impact of AI on Musicians; What's In Your Bag? Presented by Dani & Nilay: With Cray, Lost Frequencies, and Riggi & Piros; The DIY Handbook: Self-Releasing Music for Independent Artists and The Verge Reviews: Demo Block.
With the likes of Armin van Buuren, Carl Cox, Nicole Moudaber, Richie Hawtin and DJ Diesel – among many others – already on board, the world's biggest electronic music talent and personalities have been incredibly supportive of WMC. Joining this ever-expanding list of WMC participants is Afrojack, who has been added to Digital Collision: The Convergence of Esports, Gaming And Electronic Music Culture; David Guetta, who in conjunction with Beatport will premiere a short film documenting the story behind his Jack Back alias, along with a post-screening Q&A session; and last, but not least, a real treat for the house-heads as Louie Vega and MK will be joined in conversation with producer, tastemaker and BBC Radio 1 presenter Danny Howard.
Additional panels WMC would like to bring special attention to include: Making Moves in Music – Equalizing the Landscape of Our Industry; Survive the Madness: Music and Mental Health – Presented by the Recording Academy and MusiCares; Practically Green: Environmental Solutions for the Entertainment Industry; and The Rebirth of Ballroom and Miami's LGBTQ Underground.
Read more about the full WMC 2019 programming, speakers and IDMAs.
WMC 2019 Industry and Access badges and registration are now available.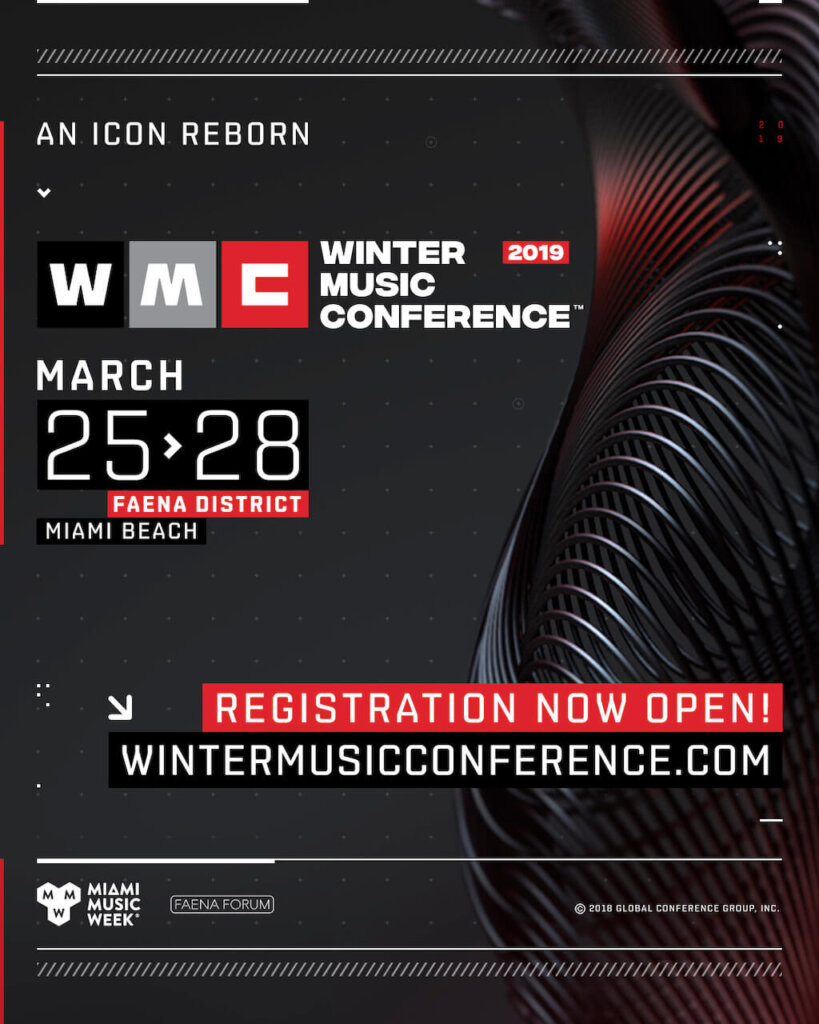 ABOUT WINTER MUSIC CONFERENCE
2019 marks the first fully programmed WMC since it was announced in March 2018 that the organizers behind Ultra Worldwide, the world's most successful independent, international music festival brand, had acquired the Winter Music Conference (founded in 1985) and International Dance Music Awards (IDMA) properties. The Ultra Worldwide acquisition aims to restore WMC's status as the must-attend dance music industry and networking conference in the world. A property unlike any other, WMC's exclusive hotel partner, The Faena, was named by Conde Nast Traveler as the #1 hotel in Miami Beach for two consecutive years (2017 & 2018) via their prestigious readers poll.
ABOUT INTERNATIONAL DANCE MUSIC AWARDS
Running concurrently with Winter Music Conference in Miami, FL (March 25-28 in the spectacular Faena District), the IDMAs generate over two million votes annually from music enthusiasts in 209 countries and territories to recognize and honor exceptional achievements in various award categories.
ABOUT FAENA FORUM
Faena Forum is a pioneering public venue dedicated to presenting and showcasing the ambitious, the innovative and the groundbreaking in fields ranging from art and entertainment to business and beyond. Faena Forum, evocative of the ancient civic and architectural concept of a forum, aims to offer Miami a dynamic setting, allowing for ongoing programming under the direction of Faena Art, as well as use by private companies, institutions, and individuals.
Alan Faena worked closely with OMA, the firm founded by Rem Koolhaas and Shohei Shigematsu, partner at OMA and Director of the New York office, who served as the lead architect for the three buildings, to ensure the 43,000 square-foot Forum is designed for ultimate flexibility. The space accommodates everything from a temporary culinary pop up to an acoustically optimal concert. Two volumes, a cylinder and a cube that are similar in size, can be combined or subdivided to support any type of production, from projects and commissions to performances, exhibitions and events. The building has two main levels. The lobby amphitheater features pink marble floors and technical capabilities for surround projections. The upper floor assembly hall features a 40-foot-high dome with a central glazed oculus and a floor-to-ceiling window overlooking Indian Creek. A walkway that spirals up the interior wall of the Forum from street level to the top of the dome which provides visitors with a range of perspectives on the space.
ABOUT FAENA DISTRICT
Miami is a city that has experienced the transformative power of the arts. With this conviction in mind, Alan Faena and Len Blavatnik debuted Faena Hotel Miami Beach in December 2015, marking the first phase of openings in the Faena District Miami Beach. A new neighborhood rooted in the arts, Faena District will help catalyze a cultural renaissance in Miami and further enhance its reputation as a vital link between North and South.
Located in the heart of Miami Beach, Faena District stretches north from 32nd Street to 36th Street, between the Atlantic Ocean and Indian Creek. Every single one of its elements defies convention while promoting cultural inclusiveness that will benefit the entire community.
Faena District is the result of a collaboration between some of the most talented and creative minds who continue to challenge existing concepts of culture, entertainment and community. By integrating art, architecture, nature and technology, Faena District has changed the physical and cultural landscape of Miami Beach forever.
For more information about WMC, please visit and contact: