Serato DJ Pro Offers Support For Denon PRIME 4 Controller & SC5000M
---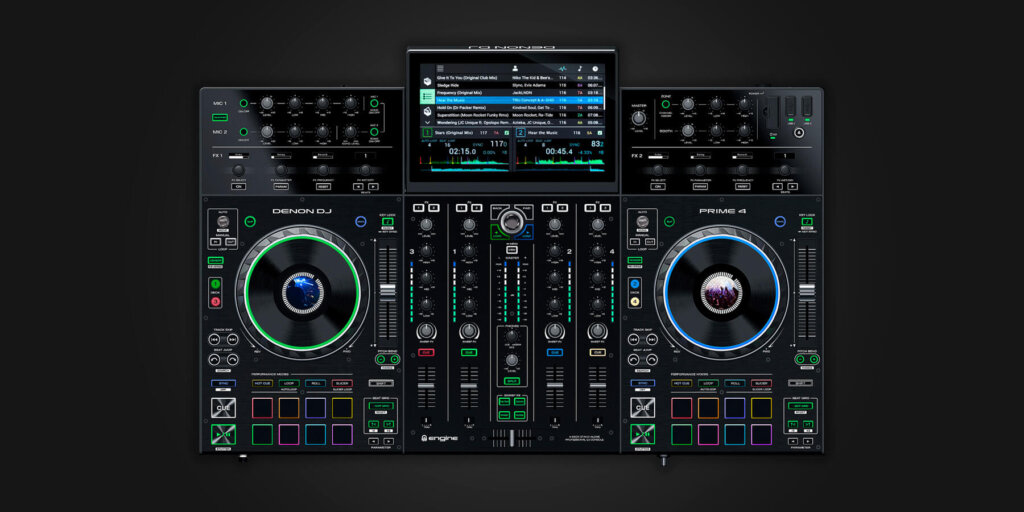 Serato has announced it has officially added support for the Denon DJ PRIME 4 and the SC5000M Prime media player for Serato DJ Pro 2.3.1. The SC5000M Prime media player is an official Serato accessory.
The PRIME 4 is a 4-channel controller with a 10-inch display Dedicated Zone Output. It is a powerful all-in-one piece of hear that allows users to work any type of venue or performance with lots of flexibility and power. Now users will be able load, browse and select songs with the HD touchscreen without using a laptop – something that could be crucial on the road for more convenience.
The SC5000M Prime is the only professional DJ media player with a 7" motorized platter that delivers a true, mechanical spin beneath your fingertips. It can work in either a studio or live to give a pretty authentic vinyl experience, though nothing beats the real thing. It gives hands on control of Serato Pro and has other features like touchscreen library navigation.
"We are thrilled to be able to deliver Serato DJ Pro's support for two incredible pieces of DJ hardware from Denon DJs Prime series" says Chief Strategy Officer Nick Mclaren. "Our software's support for this hardware has been much awaited, and we can't wait to see it being used out in the wild."
See the new tech in motion with a tutorial video by Serato. Download Serato Pro on their website.