Discogs Names Top 200 Albums Of 2010's: Daft Punk Is Number One
---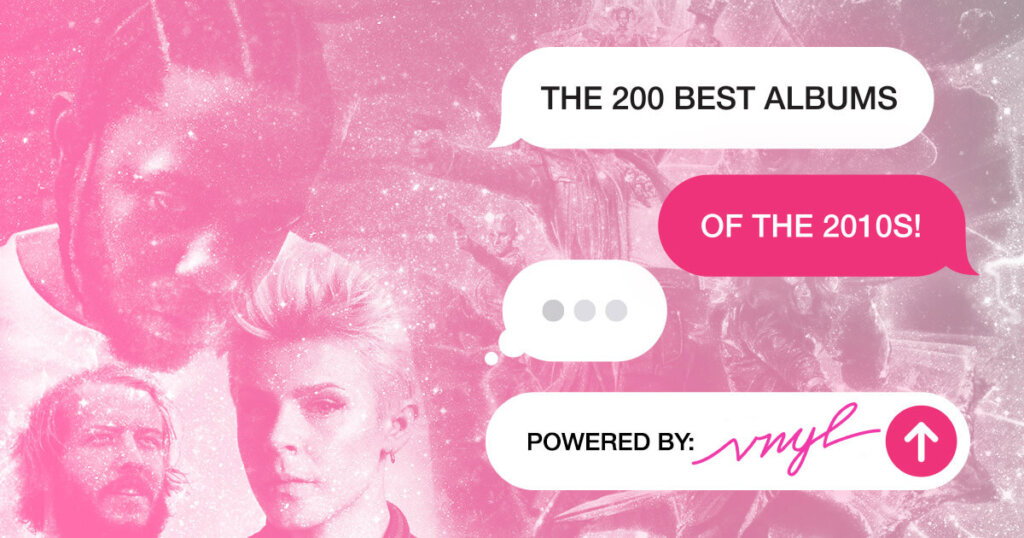 Discogs has unveiled their best 200 albums of the past decade. The scoring comes from the physical records that people have bought the most of or have requested the most. Number is Daft Punk's 2013 Grammy-award winning, commercially successful and critically acclaimed album Random Access Memories.
The list compiles people's purchases and requests in vinyl, cassette, CD and other physical formats, so it isn't just vinyl.
The number two ranking album is a tribute to one of the greats– David Bowie's final record Blackstar. Elsewhere in the top 200 he has two other records, The Next Day (No. 27), and his posthumous EP, No Plan (No. 184). Kendrick Lamar's dominance in this chart is punctuated by Good Kid M.A.A.D City at three and two in the top 10. His acclaimed follow-up, To Pimp a Butterfly, comes in at No. 7, while his 2017 album Damn (No. 15) and his 2016 compilation Untitled Unmastered (No. 93) also appear in the top 200.
The rest of the top ten rounds out with a lot of rock music. Radiohead slides in at four with A Moon Shaped Pool, Arctic Monkeys with AM (No. 5), Tame Impala with Currents (No. 6), Jack White with Lazaretto (No. 9) and Arcade Fire with The Suburbs (No. 10). Tame Impala has three albums in the top 30, starting with Currents and then Lonerism at 23 and Innerspeaker at 29. Lana Del Rey is sole woman with her debut Born To Die (2012) at number eight. She has also has three projects in the top 200 with hree other titles in the Top 200, including Ultraviolence (No. 37), Honeymoon (No. 116) and Paradise (No. 133).
Some notable dance albums on this list include Aphex Twin Syro at 41, Boards Of Canada Tomorrow's Harvest at 47, Jamie xx In Colour at 65 and Beach House Bloom at 67.
See the full list from Discogs and maybe find you favorites in it.