WMC Memory: How Winter Music Conference Helped Me Turn a Passion Project Into A Job
---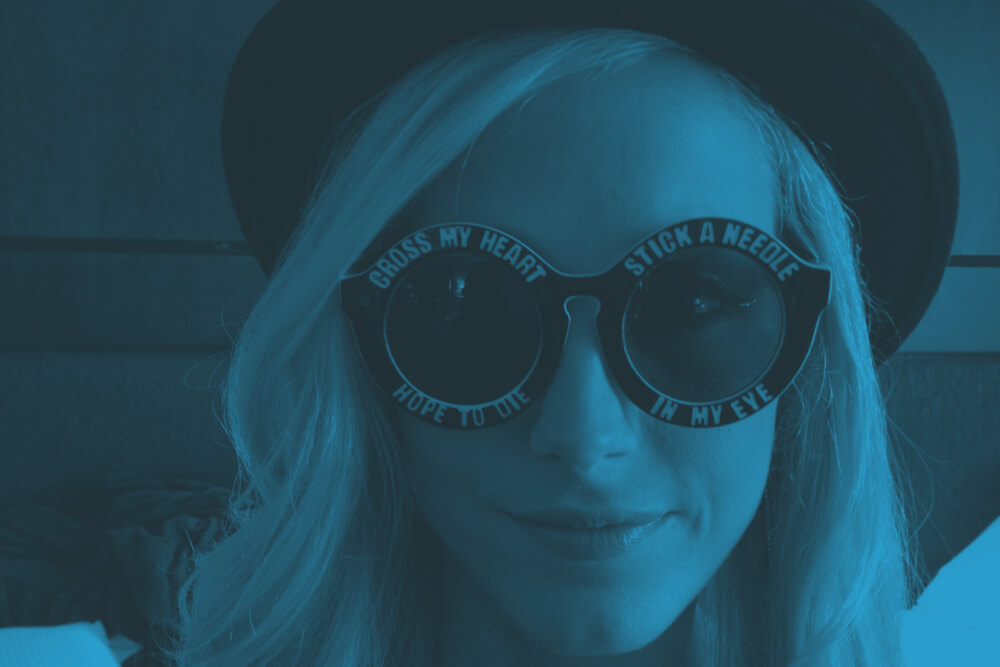 The below words are from Amanda Re, or "A. Re", the founder of news and lifestyle blog, Women of EDM. A passion project created in 2015 as an outlet for her and other women to share their views and opinions about dance music and the surrounding culture, here's Amanda's story of Winter Music Conference and how she broke into the music industry.
When I started Women of EDM, I didn't know specifically what it was going to look like or even what my plan of action was. I thought what I needed was an official job in the industry to initiate my project. I found that to be difficult because I had no knowledge of what any of the positions were, what work they entailed, or what the pay was. Up until this point, my affiliation had strictly been on a party level so I naturally reached out to local DJs, club owners, and promoters who I had met during my nights out. Being taken seriously didn't come easy; I had a hard time articulating what I was trying to accomplish and when I blindly started to ask around for work it only got me a job selling shots at a club. Not exactly what I had in mind.
Going straight to the source was my next best option. I reached out to Steve Aoki for advice. I told him I had this strong desire to share my experiences and develop my relationship with EDM. I remember telling him I was also interested in speaking with more artists and I had this idea to play "interview games" with them. I thought it would be a cool way to establish a unique connection and share the encounters online. His response, though unfulfilling, was "right on" and explained that it would difficult and that I would have to work extremely hard at achieving my dream. Realistic advice that I took to heart. I wasn't going to achieve anything with no insight on how things operated, so I bought a $400 pass to Winter Music Conference in 2015 to commence my education.
This was my first ever music conference. I remember asking J. Phlip (Dirtybird Records) what I should wear. I recall meeting up with artist manager Andrew Goldstone who was on panel that year. I'll never forget accidentally getting lost and finding myself in the speaker's greenroom and trying to play it cool on the outside while dying of embarrassment on the inside. It was a memorable first year.
There were panels on subjects that I never considered as principles or foundations of the music experience. Things like the insurance that nightclubs have to pay to play music, split sheets that artists sign when collaborating for track rights and monetary entitlement, attorneys spoke about licensing music for commercials and movies, A&R heads talked about listening for the next creative sounds, there was also an "Optical HD" panel of visual artists—the people DJs hire to create the video and visual light experiences at their shows. One of the most fascinating panels was called "Chicks with Decks: Women in the Music Industry," which was comprised of women innovators sharing insight on the advancement of women in the industry. They made me feel powerful as a female looking to contribute to an industry that is traditionally male-dominated.
My adrenalin rushed when I heard the words, "content" and "creator" and learned that there were people who reviewed festivals, commented on new music and interviewed artists—these positions had my name written all over it. I wanted it.
Aside from listening and learning, I made sure to introduce myself  to every panel speaker. I have no idea what I actually said to them but I made sure they knew whom I was. My rough intro probably went something like, "Hi, I'm Amanda. I want to be involved. Can I have your card?"
Everything you do in Miami costs money. My trip to WMC was no different. I was so poor after paying for my conference pass, hotel room, and transportation; I couldn't even afford a cocktail at the WMC hotel mixer. It was also $40 a day to park my car there. I remember forging the dates on the parking pass so I didn't have to pay the additional days to park there. Times were tough!
It was worth it though. I had put myself out there and was prepared to canon ball my way into the EDM pool. I reached out to all the people I met there, asking all those questions I sought answers to and more. With everything I attained, I felt confident enough to launch WomenofEDM.com.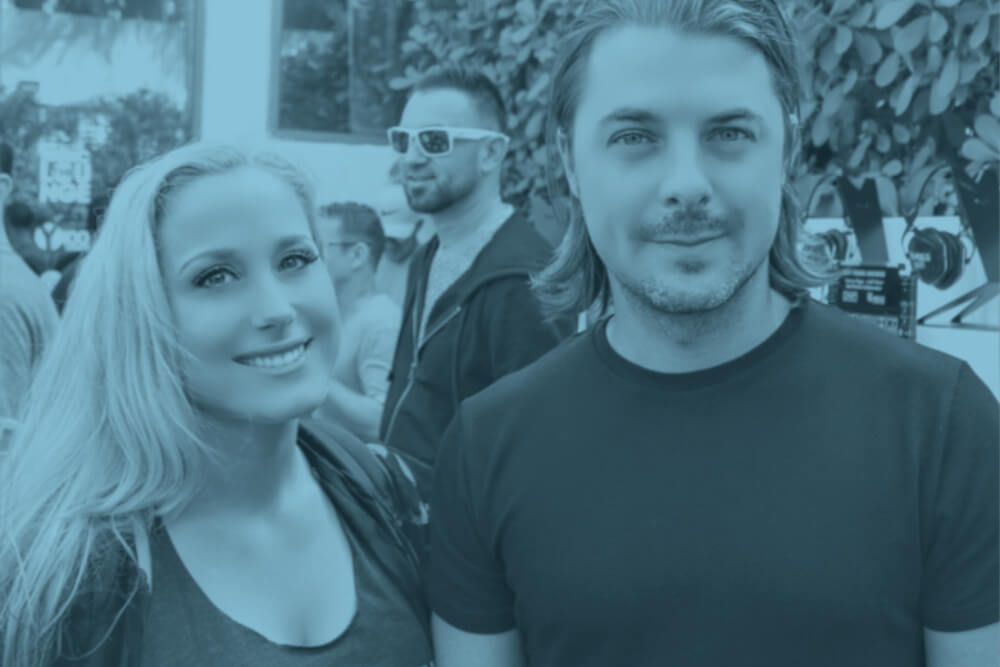 Once I started posting content, the coolest things began to happen. My frequent requests for interviews put my email in the press contact group. Publicists were sharing music, tour dates and event information with me. The site began to fill out nicely and through trial and error, online tutorials, and guidance from people like Ethan Bear, Patrick Shannon and Crystal Garcia, I developed a system that flowed smoothly.
I had established so many online industry relationships that when 2016 rolled around, I was invited to attend multiple Miami Music Week events. The events took place during the same time as Winter Music Conference, so I decided to approach March from a MMW point of view. The public parties, privately hosted events, pool parties, radio station parties, and press events  were so freakin fun that I hit repeat for MMW 2017.
Being in Miami during MMW is always an adventure.  The buzz in the air can make the hair on your arms stand at attention during a magical time for people to come together to celebrate music. But the glamour only exists on the surface of the scene. If you aren't going to pay someone, you are going to have to do EVERYTHING yourself.
I bought my website theme and hosting. It was trial and error until I learned how to control the setting of the pages, categories, functions and backlinks.
If I wasn't pouring content into the site, attending events, or developing my network, I was watching YouTube as the social media component was crucial to developing the vision in my head. I watched videos on how to boost your SEO and how to use WordPress. I studied the vlog trends and noted what was visually appealing so I could make it my own. From there, came tutorials on Adobe Premiere Pro. And wow that software is intense!
Writing has always been a creative outlet, so blogging came naturally. My curiosity inspired the questions for interviews. Compelling conversations in any digital form deserved a space on Women of EDM.
Google Analytics inquiries led me to a meeting with MyArea Network CEO Scott Conlon. Being the head of a digital marketing and technology company gave him the street-cred for me to value his advice. Scott and I kept in touch and as I began incorporating new elements into my business, like affiliate networking, he took even more notice and extended a position in his burgeoning company.
Conlon, currently my boss, reflects, "You're driven, passionate, and you exude an entrepreneurial spirit that every company desires to have."
The full-circle of my story comes from looking at where I was verses where I am today. I used to stand outside of a night club holding a sign with drink specials on 7th Ave in Ybor City. Now, I assist hospitality and entertainment companies with digital campaign solutions, like geofence technology… In the most modest way spoken, I'm kinda a geo-space BO$$! So, my head and my heart landed me a flourishing future at MyArea Network and all of its 150+ subsidiaries, 813area.com, 512area.com, and 407area.com. The side-hustle that I loved is now my career.