WMC Memory: Tracing My Years at WMC and How It Helped Shape the Better Part of My Life
---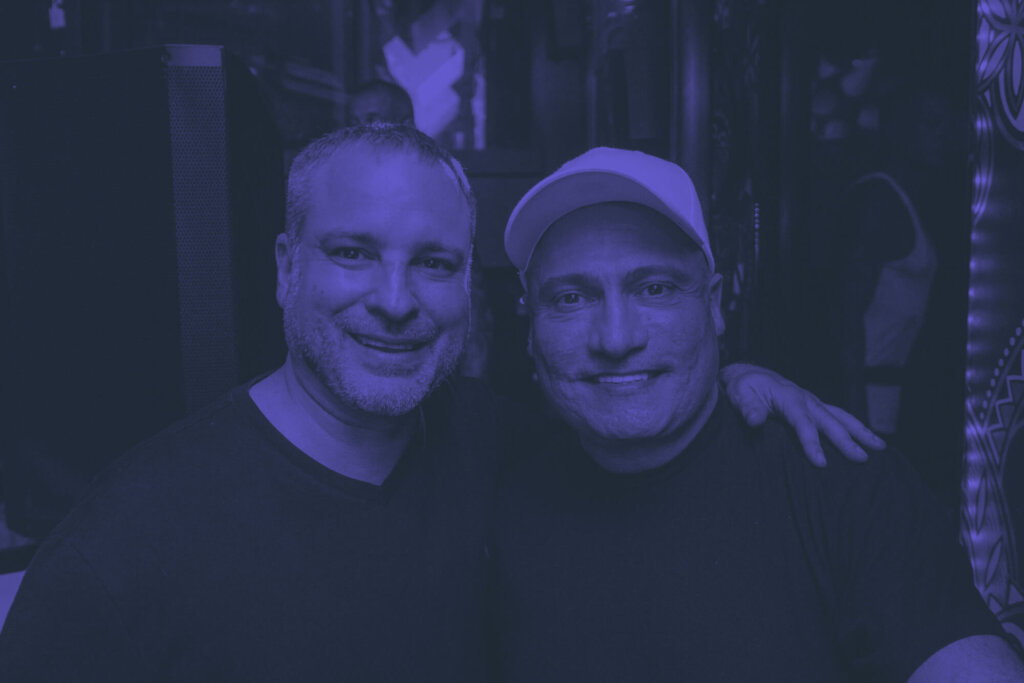 The following words are by Jonathan Cowan, a longtime fixture, DJ and nightlife entrepreneur in the Miami scene. With 20+ years supporting Winter Music Conference through his many endeavors, Cowan traces his years with the conference and how it's been a mutually beneficial, give-and-take relationship that has helped shape his life.
Winter Music Conference to me is what really piqued my interest in dance music. It's what got me into the scene. From being a wide-eyed little boy at the Fontainebleau pool, to doing events at The Shelborne and everything that I'm still involved with today, I'd say that the conference helped shape the better part of my life. I feel like it probably did that for a lot of people.
WMC for me started in '92. When I first started going it was earlier in March and fell right around my birthday on March 11. It was the happiest time of the year; I was always super excited to run down and get my badge and to be totally involved. Hanging around the pool, swapping records, making contacts and in essence, learning the art of being a DJ—eventually starting a record label called Bliss Productions and throwing events around the city.
Around '96 or '97, I was hired at Groovejet to do a lot of their bookings and was also one of the resident DJs and started my own "Bliss" party there. The first real WMC party that I threw was [I believe] the first-ever Cream party stateside at Groovejet. If I remember correctly, it was Timo Maas, myself, Dave Seaman, Slacker and a few of other DJs. Groovejet was great; I feel like Miami was never really the same once it closed. It was such a dark, dingy, little club that had nothing special about it, but there was something very special about it—it just had that "it" thing. I feel like Groovejet during WMC housed the best week of clubbing on the planet. It was truly the little club that could.
Once Groovejet closed, I moved on and I did a couple shows during conference at Crobar and Space (also still with my Bliss brand), and eventually brought over Renaissance from the UK. I believe I was one of the first to do a Renaissance party at WMC. I owned a nightclub called Nerve, which was also on 23rd Street very close to where Groovejet was. I think we did two years with a full week of programming during WMC. If I'm not mistaken, Def Mix started with me at Nerve. There was a story about me from this time about "Size Doesn't Matter" because it was a small club, but we managed to bring all the biggest DJs through and just delivered a really solid week. I'm proud of my contribution there.
The next phase for me is that my family owned The Shelborne Hotel; my grandfather actually built The Shelborne in the 1940s. Even though my family owned it, I had always watched things from afar. When they started doing events there during WMC they would sub it out to a lot of New York promoters. After watching from the sideline, seeing how things could be so much better and done so much easier if we kept it in house… I went over there and teamed up with Gerry Kelly (a big Miami figure at the time) and we built a nightclub in the basement called Shine. We opened in 2005 and Jazzy Jeff was one of our residents at the time. WMC at this point had turned into a huge animal. We started doing a few pool parties and we were doing the nighttime parties in the club—we kept it in house and it eventually started getting really good.
The DJ Mag events at The Shelborne Hotel are a testament to how WMC brings people together. I was sitting in the lobby with the editor of DJ Mag at the time, Lesley Wright, and our relationship started as simple as her turning to me and saying, "this is amazing, so many people are coming in and out of the hotel, why don't we do this together?" And we formed a partnership that went on for probably a good seven or eight years (2008-2013, my family sold the property in 2013); pretty much all the years I was running it. It was basically "DJ Mag at the Shelborne Powered by Pioneer" who came in as our main tech sponsor. Miami New Times named us as the hub of WMC, which felt great. Everybody would come through. The Want Tickets office was in the hotel, so everybody going to basically any event during the week had to come through our hotel.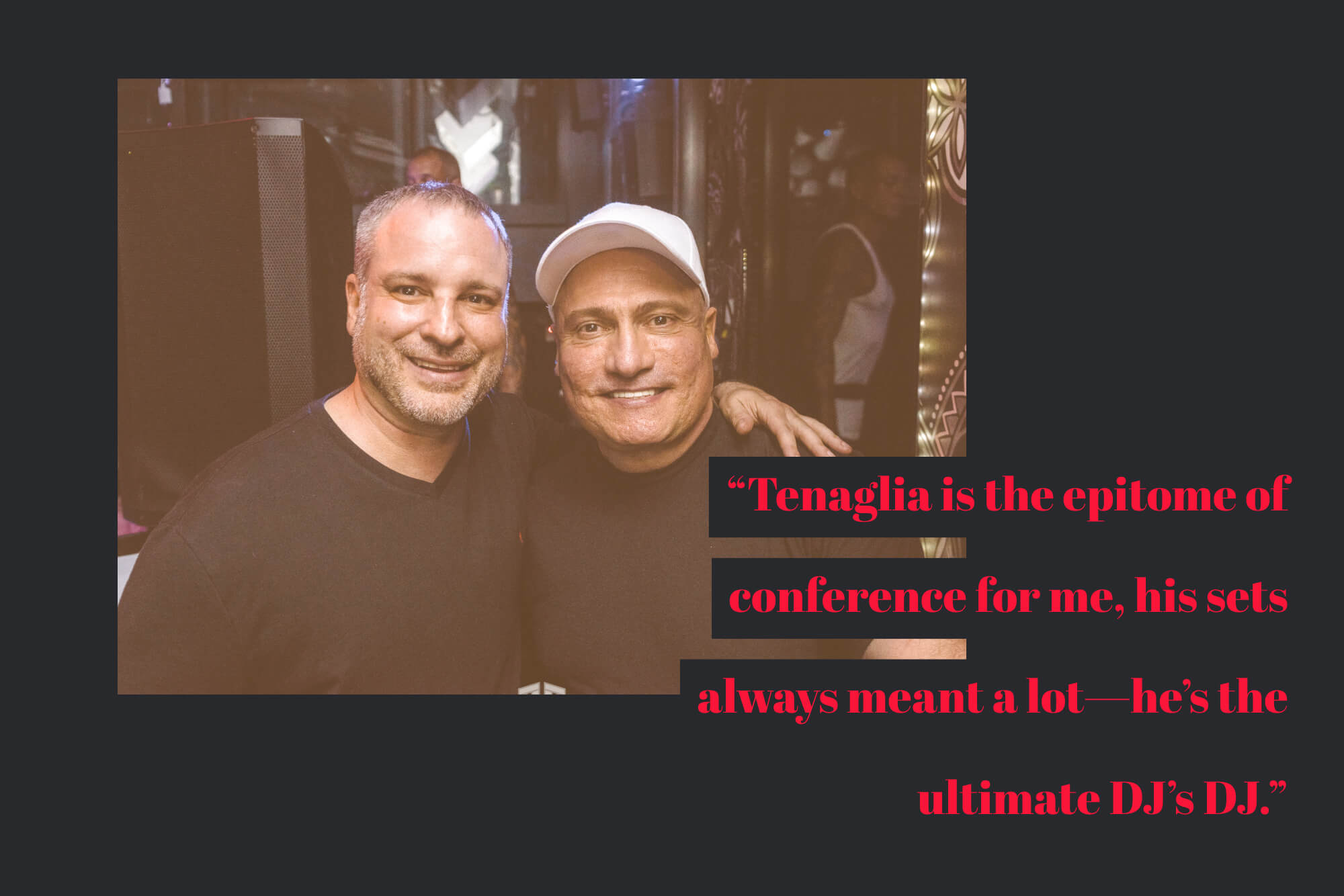 Those were just some magical years and events. We would always do a party the first day called DJ Mag Recession Sessions. We would keep the ticket price at $10 and would sell it out months in advance. Part of our deal with this event was that we always had to have at least two of the top 10 ranked DJs in the world on that lineup—for a $10 ticket. David Guetta, David Morales, Sasha, James Zabiela, Solomon, Joris Voorn, Dennis Ferrer, Pete Tong, Sneak, almost anybody you could possibly imagine played that DJ Mag party. After that opening Recession Sessions, we would go on and do the entire week. The Def Mix party every year was one of the big ones, but we also hosted the X-Mix party each year, Josh Wink did his Ovum party with us for five or six years, which was named "Party of WMC" for three consecutive years. We did Body & Soul parties, Shelter Parties with the legendary Timmy Regisford. The closing party that we did with Danny Tenaglia was always special. In general, Tenaglia is the epitome of conference for me, his sets always meant a lot—he's the ultimate DJ's DJ.
The Pacha Ibiza "Classics" party at the pool every year on Saturdays was a highlight. The lineup was always varied, but it was everybody playing their version of a "classics" set. DJ Jazzy Jeff would come on right in the middle of the party—he didn't play a hip-hop set, he played a true classics set. Michael Jackson, Stevie Wonder—just fun classic music. It used to amaze me given the week of house music and constant boom, boom, boom, and then all of a sudden Jeff would come on and play this music that everybody loved—the crowd would go nuts. It was house-ish, but all classics. You would see Sasha, Danny Tenaglia, Luciano, Sven Väth all there—everybody would show up to watch him play. It was humbling to see the kind of respect that a DJ like that got from all the other DJs. It was just a magical thing that we kind of did almost by accident. It worked out unbelievable.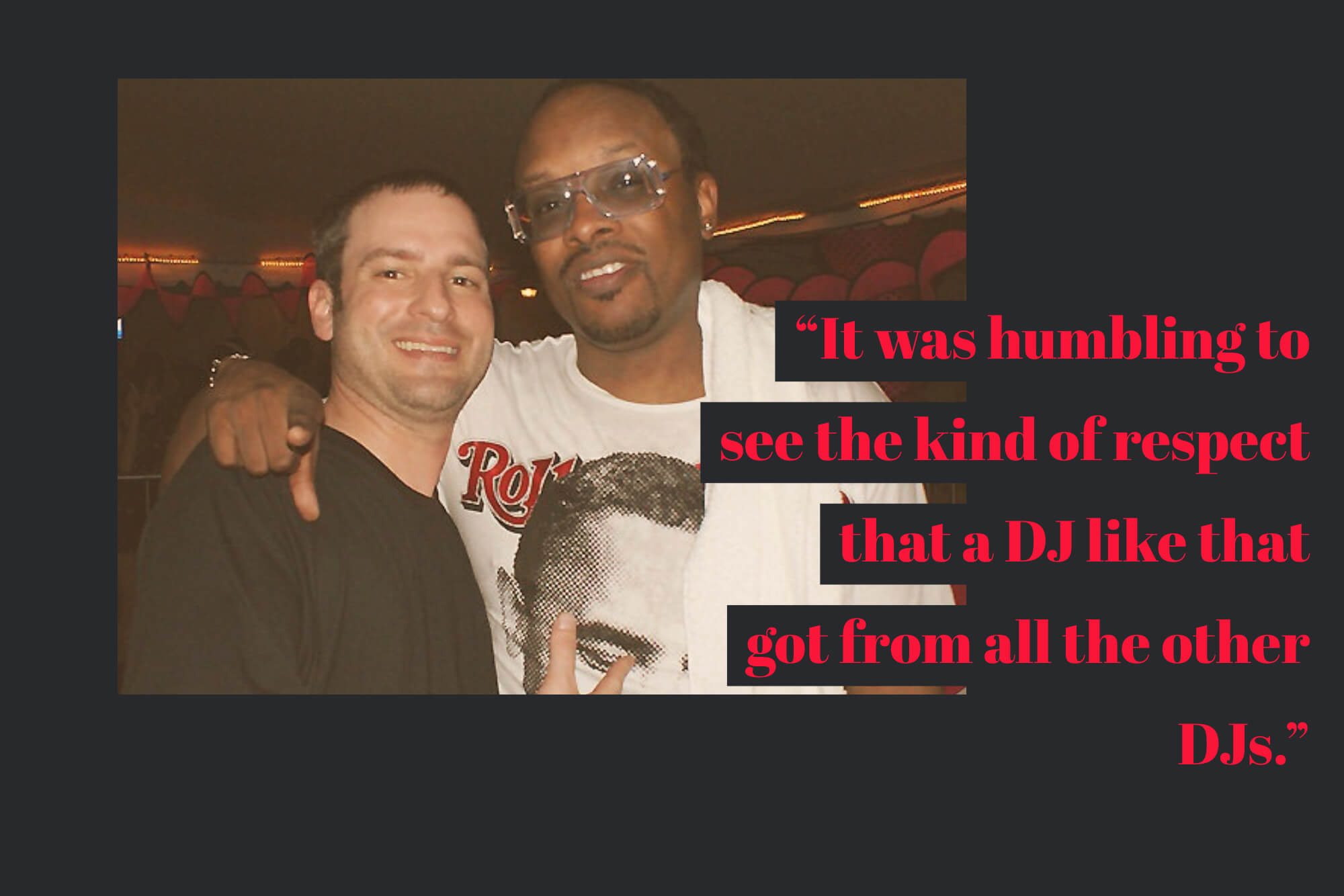 Another highlight that I am extremely proud of is the fact that together with Marco Carola and his team, we hosted the first ever "Music On" event poolside at the Shelborne. It was Just Marco and I as DJs for the entire day and from this event Music On has become one of the most successful brands globally with a weekly residency at the famed Amnesia on the island of Ibiza. To play such a major role in the birth of such a groundbreaking party is something I will always cherish.
Def Mix means a lot, as well. I hosted the Def Mix parties for a good eight consecutive years. I'm not a hundred percent on this, but I think our pool party was, unfortunately, the last place Frankie Knuckles played before he passed. Frankie and I were very good friends. He was such a great guy. He was definitely the Godfather of house and a fantastic DJ, no doubt about that. Frankie and I always got along when he would play for me, or when we would play together in different places. But him being a great human will always stand out in my head. About 10 or 12 years ago I had to have a string of surgeries myself. I'll never forget the time when I was the hospital and the phone rang, me picking it up and getting the shock of my life with Frankie Knuckles on the other end. He had heard about my surgery and wanted to call and check in on me and somehow hunted me down in the hospital. I'll never forget that; it just meant so much to me that someone like him took the time. I think it just says a ton about who he was as a human.
The entire Def Mix crew are great people. It was always an honor to work with those guys, to be around the people that you kind of idolize. I got into music and the music scene around '92-'93 with Def Mix remixes and David Morales' Red Zone stuff. Being able to work with them was special. We had a pretty tight relationship. Dennis Wheeler was great. We started doing parties with Def Mix, and one year while Dennis was doing the guestlist line he just decided that he didn't want to go back to New York. He ended up staying in Florida working for me and working at the hotel for probably a good five to six years. We ran the music conference program together. We were close beforehand, but with Dennis coming onboard and working with us personally made that Def Mix relationship tighter and more special because of all the years he had with them. Def Mix always had such a legendary party. I think it fizzled out a bit after Frankie died. Satoshi Tomiie moved back over to Japan… they just kinda broke apart. I'm not sure if they ever really did a proper Def Mix party again? It was always an honor and a really good experience. The years working with all of their artists, and of course the legendary Judy Weinstein, is something I will always cherish.
I've been going to Winter Music Conference for a long time and always had a really good friendship with Bill Kelly. And then on the personal side, it opened a lot of doors for me too notoriety wise; I was actually resident DJ at Pacha Ibiza for six or seven seasons. That relationship too… Danny Whittle was the managing director of Pacha and when we moved over to The Shelborne, it's funny because one year at Groovejet, Danny was with a few different people and we ended up back at my house after the club one night and the people he was with left him and he couldn't remember where he was staying. He ended up spending the week with me, basically, hanging out at Groovejet. So a few years later when I started doing The Shelborne someone was like, you need to speak to Danny, he has a really good party that I think you should bring over. And when he and I got on the phone, I'm like, wait a second, I know you. And he's like, yeah, I know you too. We lived together for basically a week about six years ago. And that made that relationship so easy. And we started working on a lot of things together. So really, my residency at Pacha and everything else, I think I owe all that to connections made at WMC.
WMC is an important part of dance music and its history—it's something I hold near and dear in my heart and look forward to the reboot. I feel good about 2019.
Registration is now open for WMC 2019.
Fun Fact: We're not the only ones getting a reboot in 2019. Jonathan Cowan is currently finalizing a deal that will see him back at the helm producing a week full of WMC pool events at the fabulous Epic hotel. Watch this space.