Novation Releases New Launchpad X and Launchpad Mini MK3 Models
---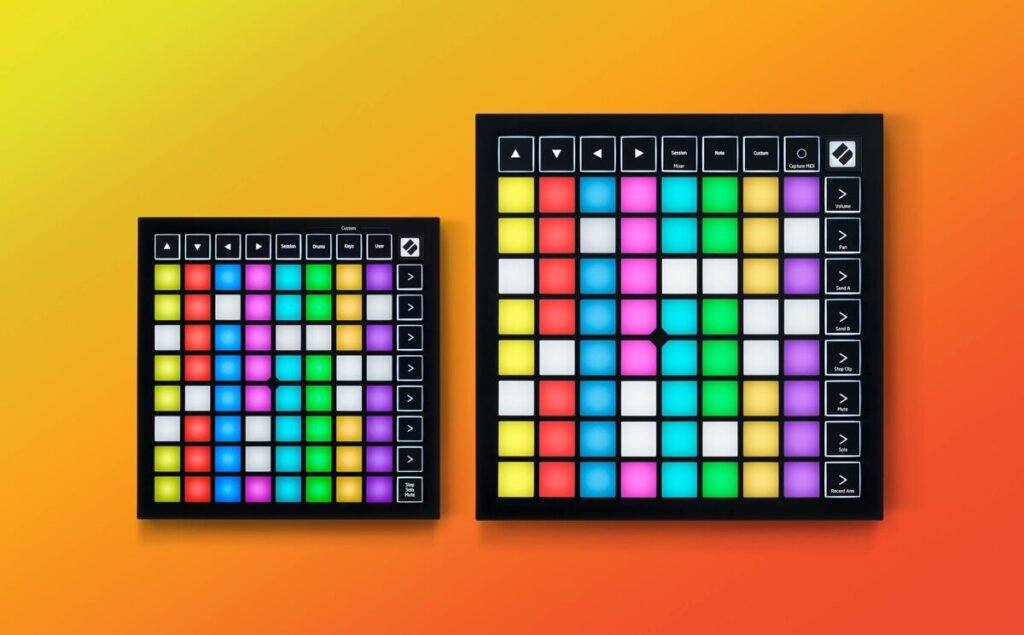 Novation has unveiled two new additions to its family of MIDI controllers: Launchpad X and Launchpad Mini MK3.
The Launchpad X is Novation's first full-sized model since 2015's Launchpad Pro. It features 64 different velocity and pressure sensitive RGB pads that the company says are its "most responsive yet." It comes with numerous other features, as explained by Novation.
64 RGB pads – large RGB pads give you a perfect reflection of your Ableton Live session, making it easier than ever to see your clips.
Ableton Live Integration – quickly launch clips and scenes, never lose ideas with Capture MIDI, and access performance controls like stop, solo, mute, record arm, volume, pan, and sends to dynamically control your music, no mouse needed.
Four Custom Modes – use components to customize mappings and control anything MIDI easily from Launchpad X.
Dynamic Note and Scale modes – enable you to effortlessly play perfectly in-key basslines, melodies, chords and leads. Launchpad X even knows when you're drumming and shows your drum rack on the grid.
Velocity and pressure sensitive – play your instruments and devices expressively with the 64 velocity and pressure sensitive RGB pads.
The Launchpad Mini MK3 also features 64 RGB pads, but in a smaller form and at a lower price point. It is the most compact and portable 64 RGB pad controller.
Both models come with a suite of software including Ableton Live Lite, plug-ins from AAS, XLN Audio, klevgrand and Softube, in addition to two months free for Splice.
Novation made a statement to the world with its first Launchpad in 2009. It became a part of numerous viral videos and live set ups, adding a colorful and innovative way to perform music. These two new products are being released in part to celebrate 10 years of the Launchpad. The Launchpad Mini MK3 costs $109.99, while the X runs $199.99. Pick them both up on the company website.