Symphonic Distribution and the Evolving World of Music Distribution and Marketing
---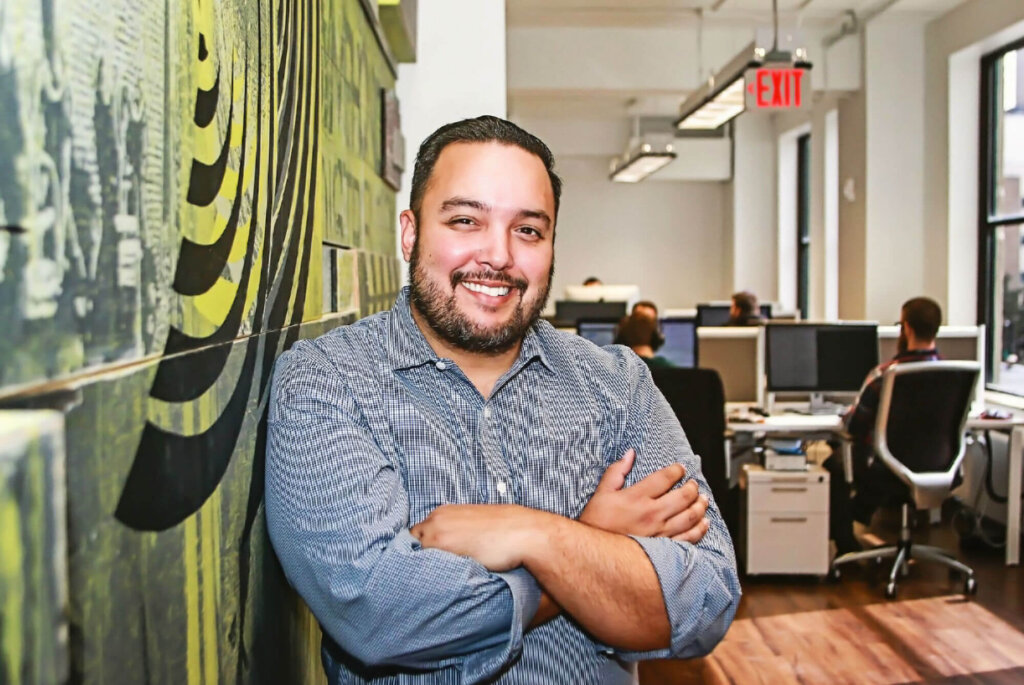 The internet has disrupted the music industry in more ways than we can count. Music distribution stands as one of the main sectors forever changed by the switch to digital distribution and the rise of streaming. Still, even with as many advancements in the field today, music distribution remains an often tricky yet lucrative opportunity for labels and artists of all playing fields.
The modern music industry has evolved in such a way where traditional roles have morphed to become a hybrid mix encompassing various operations: Artist managers also run marketing agencies, while distributors operate like labels. Finding the right balance for your artist or release is key to your success.
Enter Symphonic Distribution, a leading independent music distribution and marketing company. Founded in 2006 by music producer Jorge Brea, Symphonic provides a comprehensive suite of forward-thinking music and label services, including global digital music distribution to retail and streaming platforms, playlist pitching, release promotion, and more. Since launching, Symphonic has worked with thousands of new and established record labels, managers, and individual artists, including Bassnectar, deadmau5, Richie Hawtin, Waka Flocka Flame, Ozuna, Calma Carmona, Tito El Bambino, Tommie Sunshine, and many more across various genres and music focuses.
Born during the early days of digital music and digital record labels, Symphonic has seen the music industry shift from traditional music retailers to a digitally dominated domain, and they've helped progress the music distribution and marketing biz as a whole. We chatted with Symphonic founder Jorge Brea about the company's multi-tiered approach to music distribution and marketing and the future of the field.
Could you tell us a little bit about the history of Symphonic Distribution?
Symphonic was launched in late 2006. Before Symphonic, I was a producer/DJ making electronic music, primarily breaks, electro house, and other genres. I always wanted to own and run a record label, and at the time, digital was still in its infancy, so the only way to really run one was to press vinyl and CDs. At that time, I wasn't financially set up to be able to do that, given how expensive it was, and still is, to press vinyl and CDs. So I decided to create a digital record label.
The record label started out as a straight business-to-consumer website, and I would market it via message boards, Myspace, and any other medium I could find in that timeframe to sell my records directly. After some success, I started to think that I needed to get the word out more, so I hooked up with a distributor and started to get my music out there. I noticed it was doing OK, but I didn't have the type of relationship I wanted. Back in those days, there wasn't much out there to explain how digital worked, so I depended on the distributor to be that educational force. Unfortunately, that didn't happen. Once I left that distributor, I thought, "Well, maybe I'll try it directly with the shops."
I hooked up with Beatport, and to my amazement, every single day I would log on to their backend dashboard, I would see sales. People actually dug my music on a worldwide level.
Once I started to notice that, I worked with other artists, and they did well. Soon, I started to help labels that I had worked with in the physical days, digitizing their catalogs and getting them set up for distribution. Around this point, I thought that it was the right time to go ahead and run this as a proper digital distributor, and that's where the idea for Symphonic came from.
My reasoning for wanting to get into the business was really to create a distributor by artists, for artists — a company that would be personal in its customer service, educational, and one that can really help someone understand the digital landscape. Since then, we've been fortunate to see clients turn this from a hobby to full-time businesses and more!
What are some features and/or services that an independent company like Symphonic Distribution can offer that differs from major labels or major distributors? What sets Symphonic Distribution apart?
First, we're a company that has the technology to allow you to run your business if you have a team. But in addition, we serve as your back-office team, helping to promote records, invest in them, and market and pitch them to top retailers and streaming providers. We're effectively a distributor that works as a label for record labels, artists, managers, and even other distributors.
We offer competitive rates, top-notch customer service, open and clear communication, and high-tech tools to allow folks to see results from their hard work. What really sets us apart is the amount of effort and service we provide to get records promoted all for a small percentage revenue share. We are getting songs playlisted on Mint, New Music Friday, and much more, and we're not charging additional for it, but rather earning our percentage, something that majors treat differently by adding expenses towards specific projects. We also provide a lot of services that majors wouldn't do à la carte: sync licensing, neighboring rights, publishing, publishing administration, video distribution, and much more that clients of distribution, or even non-clients of our distribution, can take advantage of. 
What are some in-house systems or features that are unique to Symphonic Distribution?
Some distributors are very strict in their deals and require artists and record labels to distribute their content to all shops that they have deals with. We're a bit more flexible. We give you a list to choose from, and if you want to send a release to a specific shop, you can; if you don't want to, you don't have to.
We additionally have one of the largest distribution networks out there, recently expanding to China, where there is a whole new music industry growing and brewing.
We pay monthly and report monthly for all shops that report and pay to us — and any distributor that isn't doing that needs to honestly rethink how they are operating. Other systems and partnership tools include a social media management platform, a promo mailer partnership, and much more.
With the rise of streaming and cloud-based entertainment, the music industry has seen drastic changes in music distribution and marketing. In what ways have you seen the roles of A&R, marketing, and distribution converge to improve the reach and impact of an artist or release?
I think everyone's roles have blended for sure. Distributors are like labels and managers now and are working to leverage as many relationships as possible to blow up records. All of these roles are sharing and communicating more and teaching each other how to do each job.
In addition, we're all leveraging a lot of technology, analytics, and data to make decisions, something that wasn't always available. Having had that, it's enabled people to become more than one-dimensional and made it so companies have had to evolve to ensure they are still relevant.
What I think is interesting is that there isn't a blueprint anymore. There is a unique path for everyone to take: Some things will work for some, and some things won't.
Distribution has always been tricky for smaller artists with smaller budgets. What can new and up-and-coming artists do to make sure their music cuts through the noise and gets noticed and heard? What role does distribution play in this process?
Distribution, and certainly Symphonic, is here to try and make the process easier. We want to be able to deliver your music from point A to point B and all the way to point Z and also find ways we can promote your material in there. But in order to do that, standing out, sounding great, and doing it over and over again is key, all the while, staying positive and energetic because it is a very crowded industry.
I've been saying this for years: Artists need to be consistent. One record isn't always going to make you famous and one playlist placement doesn't mean anything. Follow it up, over and over, with quality music that is different and unique. In addition, establish a brand for yourself. Nobody will promote someone that sounds great, but that looks bad, so it is key that both are represented with the utmost of quality.
I think other things to consider are cross-collaborating with other content creators in other regions and languages. We've seen Latin become pop and we hear music on the radio that is in English and in Spanish. For artists to be courageous and get out of the "bro" mindset of being specific to a genre, to me, is key. If you want to be huge, then think huge, and huge is radio, so make music for that. If that's not your cup of tea and you want to be a Boiler Room-esque DJ, then that's great also. But then watch who they are booking and what those acts have done. [Look at] how they market themselves and don't copy it, but know what they have done to get there.
We'll never guarantee success or say we have the right answer, but we see a lot. It is our job to help the artist, manager, and/or record label. But it's also a two-way street, because no distributor is going to do everything for you, especially for a small percentage, so keep that in mind.
Follow Symphonic Distribution on Facebook | Twitter | Instagram | Spotify | YouTube | LinkedIn