How Armin van Buuren Built A State of Trance Into a Global Brand
---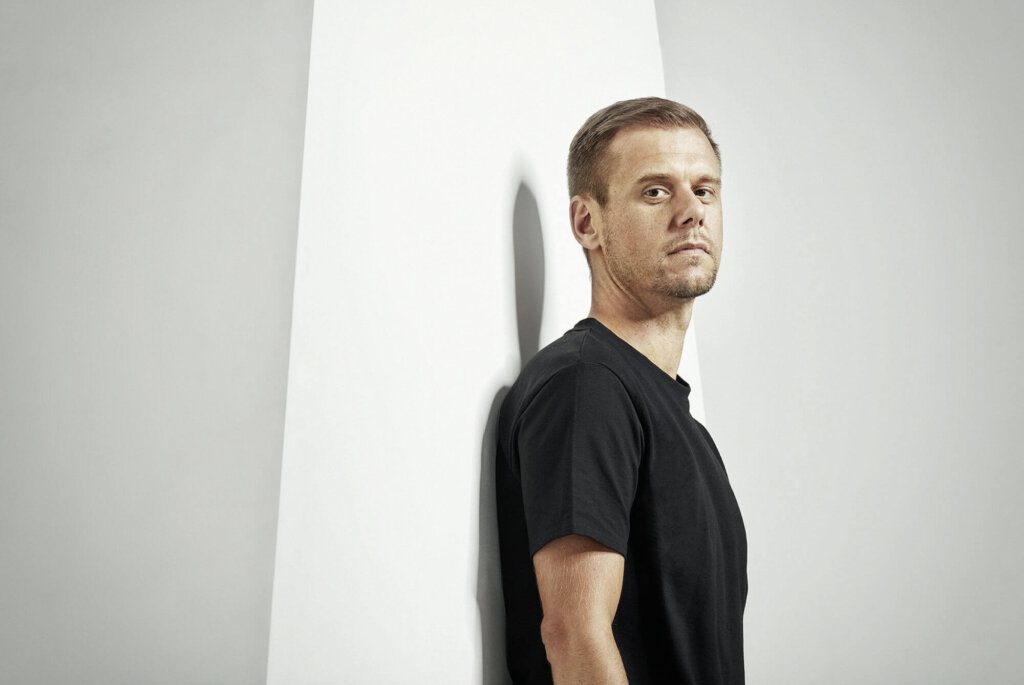 For decades, Armin van Buuren has remained at the forefront of electronic music culture. He's the leading figure in the international trance scene and has crossed over into genres as diverse as pop, electro, and psytrance. He boasts numerous global platinum records, countless International Dance Music Awards (IDMA) trophies, and even a Grammy nomination. There's no denying Armin is an empire unto himself.
Beyond his solo music endeavors, Armin has created one of the most successful and longest-running independent music networks in dance music. His award-winning record label Armada Music has spawned dozens of prosperous sublabels, while his one-man Armin Only concert brand has sold out venues around the world.
Core to the overall Armin vision is the international success and expansion of his global A State of Trance brand, which is lovingly known by trance-heads around the world simply as ASOT. Originally launched as a small radio show in his native Netherlands in 2001, ASOT has since become an international program that reaches 40 million listeners across more than 80 countries and 100 FM radio stations. The show has also launched an equally successful global event series and world tour under the ASOT umbrella, which has taken Armin and his ASOT kingdom to international heights.
This month, ASOT celebrates more than 900 episodes and will host its own stage on the final night of Ultra Music Festival (UMF).
Ahead of all that, Armin van Buuren touches down at Winter Music Conference (WMC) 2019 this week to discuss the ongoing success and future of ASOT. We chatted with the legend himself about how he took ASOT from a small radio show to become one of the most successful institutions in electronic music.
Between your international touring schedule, your record labels, and your own music, you are a very busy man. How involved are you with the weekly operations of the ASOT radio show?
Well, we've actually got a nice setup going on over here for this kind of situation. I pick all of the tracks myself, but I get suggestions from the team as well. Ruben de Ronde, my ASOT sidekick, also helps out a lot in that regard.
When and how did you realize ASOT was something bigger than a radio show? What was the indication that showed you that you had something with global potential in your hands?
I think it was more of a gradual realization than a sudden one, as ASOT didn't just become a radio show and brand overnight. But when more and more fans start spreading the word and showing their love, and when the total amount of listeners just keeps growing and growing, you can't help but notice.
If I'd have to pick a specific moment though, it would probably be the first-ever ASOT event. Of course, it's great when people show you the numbers of the total amount of listeners or stations the show is being broadcast on, but it's also a bit vague and hard to wrap your head around completely. But when I saw all of those fans united as one at the first ASOT event, that was the moment I knew that ASOT was so much more than just a radio show.
Besides yourself, who were some of the key figures in helping take ASOT from a small radio show and develop it into a global brand?
I think mainly the fans. They are the ones who convinced me, for example, to keep counting the number of radio shows in the early years: episode 52, 53, 54, instead of year two, episode one). Other than that, I want to give credit to Maykel Piron [CEO of Armada Music] and David Lewis [booking agent] for believing in me and the radio show, and later, ALDA Events for hosting the events. Last but not least, the Radio Department in London has played a very important role.
When you launched the ASOT event series, what was your original goal and vision?
I think the main goal and vision for ASOT as an event was for it to be a sort of meeting place or musical get-together for fans worldwide. I've always believed music – and in particular, trance music – has the ability to transcend cultures, languages, personal beliefs, and what not. And that's what ASOT is, too: a place where every individual can be himself without being judged. The only thing that matters is what ties all of those people together: the music.
How did the live events and festivals help grow the ASOT brand?
The main thing is that the ASOT events materialize the feel and vibe of the radio show. Because the radio show itself is mostly an online thing, it tends to stay an online brand. But with the introduction of the ASOT events and stages at multiple big festivals, we've also managed to set up some "real world" presence for ASOT that ties in perfectly with the rest of the brand.
Speaking of branding, what are some of your most useful branding tools that have helped promote the ASOT brand around the world?
I think everything we do branding-wise has its purpose in helping promote the ASOT brand across the globe. So that would range from official merchandise to social media presence to the stages at big festivals and our own ASOT events. One of the biggest things would still be the fans, though. The love and support they show every week helps promote the brand more than we would ever be able to do by ourselves.
"That's what ASOT is: a place where every individual can be himself without being judged. The only thing that matters is what ties all of those people together: the music."
The ASOT brand has hosted events around the world, which takes you to international places with different cultures, languages, and customs. How do you approach each international event so that you are able to communicate the ASOT brand and values with a local connection while keeping its overall global appeal?
ASOT is a global event. It will attract fans from all over the world no matter where it's hosted; so we tend to keep that global feel alive wherever we go. However, we do take the cultural tradition into account and always try to arrange for something special that spotlights the connection with the country we host the event in.
ASOT celebrates ASOT 900 this June. How do you keep the ASOT brand alive for the next 900 or 1,000 episodes and events?
Since the very first ASOT event, we've been trying to add something more with every subsequent event. ASOT 900 in Utrecht, for instance, spanned no less than five huge areas/stages and well over 30 of trance's finest artists, something we would have never been able to realize with one of the first editions. It's all about evolving. Sometimes, getting bigger is just what a brand needs. And at other times, we may need to change some other stuff to make sure ASOT remains the go-to trance brand for so many people. It's a process that never stops, but we've got a great team here that has the best interests at heart for all parties involved. And that's one of the reasons why we've been so successful throughout the years.
Armin van Buuren will discuss the state of trance and his A State of Trance brand at Winter Music Conference (WMC) 2019 this month. His panel, The State of Trance: With Armin van Buuren and Guests, takes place Wednesday, March 27, from 2—3pm ET at Faena Forum in Miami Beach, FL. WMC 2019 Industry and Access badges and registration are now available.
Follow Armin van Buuren on Facebook | Twitter | Instagram | SoundCloud
Follow A State of Trance on Facebook | Twitter | Instagram | YouTube | SoundCloud