Interview + DJ Mix: Anané Celebrates 10 Years of Nulu Music at WMC 2019
---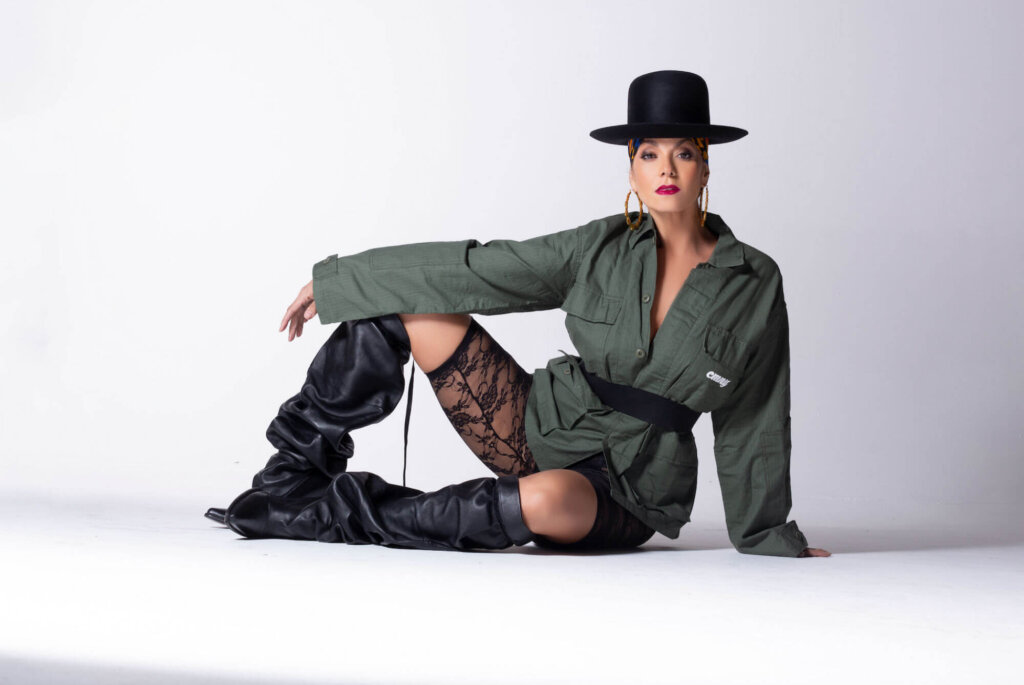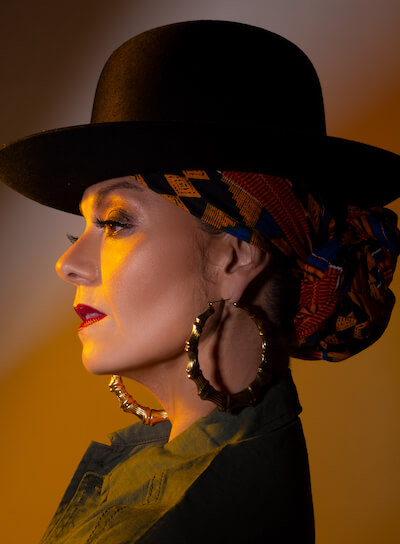 The story of Anané Vega, known to the music world simply as Anané, is one of inspiration, love, art and music. Hailing from Praia, Santiago, in the island nation of Cape Verde off the coast of West Africa, Anané and her family were uprooted from her home during a time when the country was fighting for its independence against Portugal. Like millions of others from around the world, she and her family eventually relocated to the US in search of a better life.
In 1997, Anané ultimately headed to NYC with a one-way bus ticket, a bag of clothes, $100 to her name and a dream. After stints in modeling, dancing and acting, she soon launched her career in music. She made her grand entrance via her debut album, Ananésworld, released in 2010 on Nervous Records. After catching the DJ bug, Anané, who's married to house music legend Louie Vega, was hooked.
Fast-forward to 2009, and Anané launches Nulu Music, an independent record label based in NYC with a global sound. Mixing Anané's African roots and worldwide-focused artistic vision, Nulu has since become synonymous with the Afro house and Afro tech sound, a genre Anané and her label helped pioneer and introduce to the European and American dance markets. Since its foundation, the label has helped launch the careers of international artists like Black Motion and Djeff and has released productions and remixes by legendary artists like Louie Vega, Terry Hunter and Jose Mangual Jr.
Anané is also behind Nulu Electronic, a sublabel of Nulu Music founded in 2012, which focuses on electronic music that spans Afro tech, house, deep house, tech house and techno. Collectively, the labels have released more than 100 releases from artists around the world. In 2014, Anané, alongside her manager and label manager Christian Mantini, launched Nulu Movement, an event brand that showcases the music and artists from Nulu and Nulu Electronic on one dance floor.
This year, Anané celebrates the 10-year anniversary of Nulu Music. To mark the milestone, the label will release Past, Present, Future, a series of compilations highlighting Nulu's early years, present heavy hitters and future artists. Set to be released from March through October, the compilations will include digital releases, a continuous DJ mix from Anané herself and a vinyl sampler that'll arrive just in time for Winter Music Conference (WMC) this month.
The celebrations continue this month as Anané and the Nulu crew host the official WMC 2019 closing event, celebrating 10 years of Nulu Music. Taking place Thursday, March 28, from 3-6pm ET at Tree of Life, located within the Faena Hotel Miami Beach, the event will feature DJ sets from Anané and Christian Mantini, plus Louie Vega as the special guest. The event is open to WMC industry badge holders only, so grab your badges now.
The crew is also hosting a 10 Years of Nulu showcase party featuring Anané, Christian Mantini and special guest Louie Vega on Friday, March 29, at Wynwood 5th Ave in Miami, FL.
Ahead of WMC, we chatted with Anané about the legacy of Nulu Music and the challenges affecting independent record labels today. She also delivered an exclusive DJ mix, which you can stream below.
WMC 2019 Industry and Access badges and registration are now available.
This year, your label, Nulu Music, celebrates its 10-year anniversary, a major milestone for any independent label. What has been your biggest accomplishment or your proudest moment so far?
My proudest moment has to be this one here: celebrating 10 years of Nulu! When Nulu was born, there was no selling category on the digital portals as there is today, where you can find Afro on Traxsource and Beatport. Remembering [when] the Afro genre [was] added to Traxsource was a proud moment, as has [been] seeing the amount of wonderful support by top artists playing Nulu music — and playing it because they've searched for it, since we never did promo mailings, but kept things very organic and hands-on.
How are you celebrating?
We are celebrating with a series of compilations, Past, Present, Future, throughout the year. [The] first one [will be] released just in time for WMC; it contains music remixed from the early years, present heavy hitters and future artists [with whom] I've signed their first releases to Nulu. We have also done a special vinyl, also titled Past, Present, Future, which will also be out just in time for WMC, and we are currently putting together a tour for later in the year.
What do you have planned for your own music as Anané Vega this year or in the near future?
That is a great question, LOL! It has been an intense closing of 2018 into 2019, with so much focus on both my labels: Nulu, with its 10-year celebration, Nulu Electronic and the brand party, Nulu Movement. I have managed to get some artistic creative juices flowing to record "Last Night a DJ Saved My Life" and "Rebel Nation" with Patrick Adams, both produced by Louie Vega for his NYC Disco album, out on Nervous Records. There is also a full-length Anane's Greatest Hits album sitting on the burner, ready to go, and I've also started compiling music for a new EP I'd like to do with some of the producers on my labels.
"We live in a fast-paced world. Things happen at a touch of a button, but not careers. Be patient and be willing to put in the time and work."
The music industry is vastly different today than it was in 2009 when you originally launched Nulu Music. What are some of the challenges you're facing now as an independent label that you didn't face back then?
An oversaturated market!
Nulu stands for "Nothing Ultimate Leaves Us." What does that belief mean to you today?
It [is a] reference to music: Music never leaves us. We may forget it, but you may hear a certain song that, as soon as you hear it, it takes you right back to a certain place, a certain time, a certain person and/or memory—therefore, music never leaves us!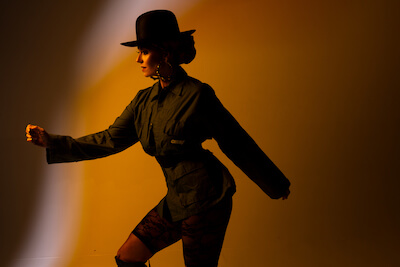 Nulu Music is credited with pioneering the Afro house and Afro tech sounds. Today, the African electronic scene is said to be going through a golden age, with major outlets and brands like Red Bull, BBC and Resident Advisor supporting and covering the movement. Did you ever predict the African electronic scene and Afro house/Afro tech sound would one day reach this level of popularity?
I never predicted it, no. I did and do music that represents my culture, my roots and ancestors. I was born in Praia, Santiago, on the islands of Cape Verde, off the coast of West Africa. For me, drums, chants and rhythms are what I grew up with—the Batuku, a style of drumming and dance done only by women on my island. For me, it was natural to play music that was more beat- and drum-driven. So when I started Nulu, the first release was from AM Roots, a duo out of Angola and Mozambique. After that release, all the demos I started getting were coming from South Africa, Congo, Nigeria, Cape Verde and all over the African Continent. What I started was natural and organic, and it is amazing to see where it has arrived today. I am very proud.
Now that you've been on the scene for a decade, what are some tips you would give to labels wanting to go the independent route?
Be prepared to invest! This is a business, and like any business, there is the administrative and legal side, as well as the creative side. Make sure your brand is trademarked, [and that] your taxes, your fees and your artists are paid, don't forget to master your tracks before putting them out. Don't send out MP3s. When sending demos, don't do it via direct message (DM) on Instagram or Facebook. When sending emails, don't copy everyone in the industry on one email with your demo. And lastly, we live in a fast-paced world. Things happen at a touch of a button, but not careers. Be patient and be willing to put in the time and work.
Looking back at the history of Nulu, would you do anything differently?
If I did anything differently, I may not be here today. Live, learn and grow.
Where do you see Nulu 10 years from now?
Ten years from now, l plan to be the same label with the same ethics I have today: quality before quantity.
Anané Celebrates 10 Years of Nulu Music at WMC 2019 Mix Track List: 
Atjazz "Ooto (Out Of The Ordinary)" [Nulu Music]
Le Croque ft. MC Yinka "Innervisions" (Original Mix) [Nulu Music]
Adam Port "November" [Diynamic]
David Morales "D-Tension" (Red Zone Edit) [Big Room]
Cristian Vinci "Nairobi" (Original Mix) [Nulu Music]
FNX Omar ft. Simo Lagnawi "Freeka" (Original Mix) [Nulu Music]
Djeff & Silyvi ft. Mamukueno "Tambuleno" (Djeff Remix) [Nulu Music]
Unknow "To To"
Christos Fourkis "Imommaye" (Cee ElAssaad Voodoo Mix) [Nite Grooves]
Stan Zeff "Madoungo" (Instrumental) [T's Box]
Follow Anané on Facebook | Twitter | SoundCloud
Follow Nulu Music on Facebook | Twitter | SoundCloud