Red Bull Radio's Vivian Host on Breaking Artists in Emerging Markets
---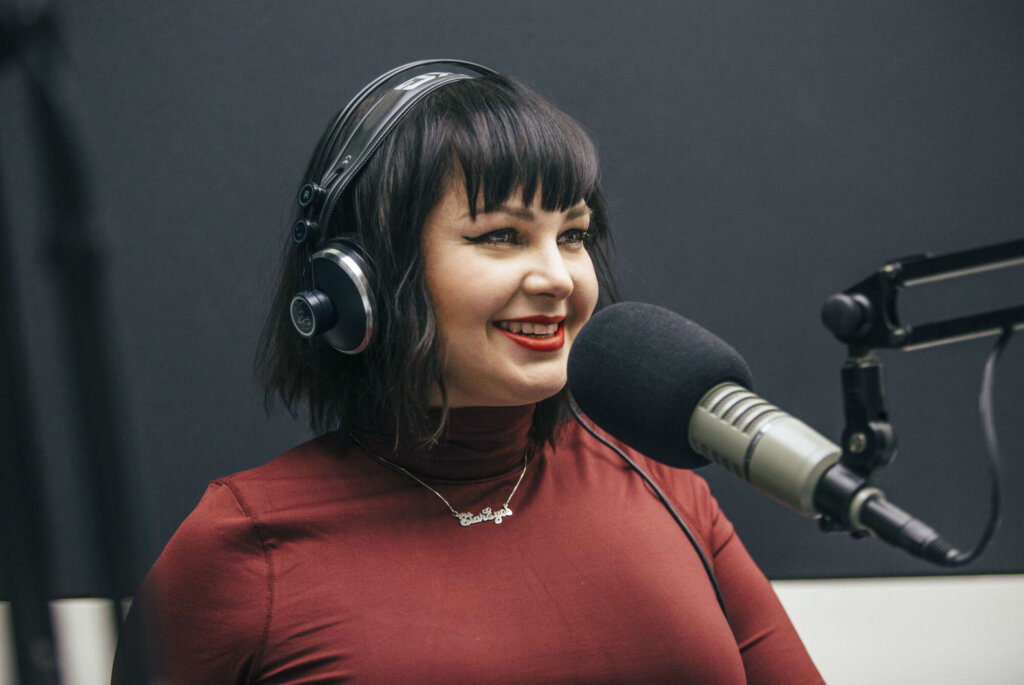 Vivian Host wears many hats, but she's a tastemaker at heart. Music, particularly the sounds and styles from the global underground, is at the core of everything she's done in her 20+ years in the industry. As a journalist, she's documented underground music and cultures in the US and abroad for more than two decades via her roles as the former editor-in-chief of both XLR8R and Thump (Vice Media), in addition to her bylines at Spin, URB, Village Voice, LA Weekly and beyond. She's also a DJ and artist known on international dance floors as Star Eyes and the brains behind her own record label and events series, Chaos Clan.
These days, Host integrates her decades-long curatorial expertise and trendsetter tastes as the host of Peak Time, a daily two-hour program on Red Bull Radio that explores the best and latest sounds in modern music, offers in-depth interviews with the artists and industry heads shaping our culture today and dissects the latest news, stories and trends impacting the scene.
Host joins Winter Music Conference (WMC) this month on our Going Global: Breaking Artists In Emerging Markets panel, which will explore the ways acts can take advantage of trends and opportunities to expand their reach across the international music market. Here, we chat with Host about the challenges of an oversaturated media and entertainment market, the underground cultures bubbling up around the world today and the ways artists can break through the noise.
WMC 2019 Industry and Access badges and registration are now available.
How do your skills as a journalist and DJ come into play in your current role at Red Bull Radio?
I'm pretty sure Peak Time uses all the skills I've developed in my 20+ years of being both a journalist and a DJ. I have some sort of connection outside of the studio to many of the artists I interview – being able to develop a rapport quickly on-air enables the interviews to go to a more conversational, and often deeper or more fun, place. My music knowledge, especially about electronic music, enables me to decode genres and give more context and fun facts to the listener. Also, all my DJ skills – from using mixers and CDJs to managing chaotic situations where a lot is going on at once — come into play on the show. And I love doing little mini-mixes when time or genres allow!
Your Red Bull Radio show, Peak Time, aims to bring "the best in modern music" to the airwaves. What exactly does the show cover in terms of genres, sounds and artists?
We cover the most interesting things happening in music right now, across almost all genres and subgenres: hip-hop, electronic, indie, pop, avant-garde and beyond. We talk to artists about their new records, of course, but also to sonic experts: music journalists, professors, scientists, label owners. We really pay attention to diversity and authenticity and playing and discovering the world of music beyond what is just played on the American airwaves.
"Don't get too sucked into worrying about festival lineups or streaming playlists. If you work hard enough at your craft, then you'll find people in the industry excited enough to help you get on those bills or elevate you to the next level."
Peak Time is Red Bull Radio's "daily digest of everything fresh in music." With so many music and entertainment choices available on the daily, how do you stay on top of everything as a DJ, curator and journalist? What are some of your tips and tricks to keeping your finger on the pulse?
Following an interesting mix of people from around the world on social media, Twitter particularly, is probably the best way to get to-the-minute information about new music and what people are talking about. Listening to promos and buying 12-inches and EPs as a DJ is also a great way to tell what's coming next; usually, trends start in the underground and then make it into mainstream pop. I feel like there's no substitute for going to shows and talking to artists, DJs and label people while you're out; that's where I get a lot of fresh info.
I like to surf the current cultural zeitgeist while also diving into what's bubbling in the niche global scenes, like Dominican dembow or South African gqom. Of course, if you don't have time to do all that, you should just listen to Peak Time!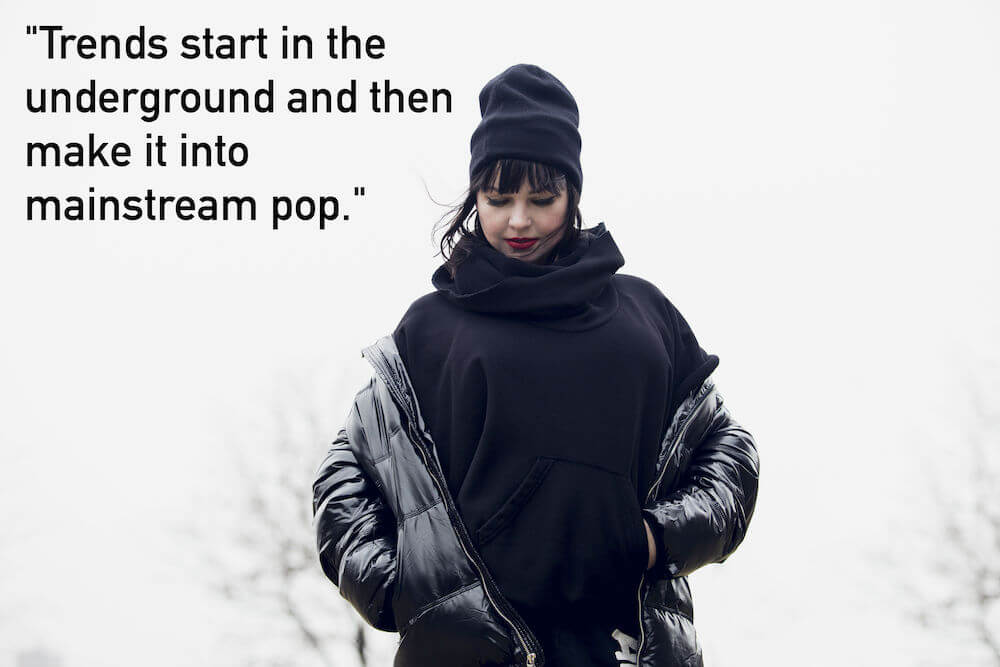 On the flipside, artists experience this extensive choice as competition: The more artists releasing music and popping up in the scene, the less space there is on playlists, radio shows, festival lineups and the like. What are some ways for artists to break through the noise?
Having a community around you can be really important in elevating your career and cutting through the noise. Grow your local fan base and team up with other likeminded artists in your town to play events and collaborate. This creates local community, gives journalists something to write about and ensures there are other people talking about your work besides just you. Chance the Rapper and the Black Madonna are both good examples of artists who have made it big and also elevated the other artists around them.
Building a strong, recognizable and authentic visual aesthetic — album covers, videos, the way you dress — still goes a long way to helping artists stand out. Work on being really great live because you never know who might be in the audience. Also, don't get too sucked into worrying about festival lineups or streaming playlists. If you work hard enough at your craft, then you'll find people in the industry excited enough to help you get on those bills or elevate you to the next level.
As a DJ, radio host/programmer and curator, what catches your attention when looking for fresh music, new artists and bubbling scenes? What is it about these sounds that stand out?
This one is hard to answer. I think one of my biggest talents is actually just knowing what artists or scenes are going to blow up before they do. It's literally an excited feeling I get when I hear something. Authenticity is such an overused word, but it's still really important — industry plants don't interest me.
Throughout your career, you've documented emerging markets and underground cultures around the world. What are some scenes that are exciting you today that we should be exploring?
The rap/trap scene exploding in Chengdu, China. The dark techno scene in Tbilisi, Georgia. The entire neoperreo/new reggaeton scene, with Mexico City, Puerto Rico and Lima, Peru, being a few focal points. The music in East Africa being released by Kampala's Nyege Nyege Tapes and their artists is also very exciting.
Your upcoming WMC panel, Going Global, will explore how artists can break in emerging markets. Are there any recent campaigns or strategies or artists you've recently seen that proved successful in breaking into new and emerging markets?
With Spotify and other streaming services gaining popularity in places like India, Africa and the Middle East, I think clever playlisting and cross-promotion is proving huge in breaking artists from the US, UK and Europe to new audiences. Working with artists that have huge followings in their native country is always a great strategy — for example, Drake collaborating with Nigeria's Wizkid or UK grime artist Skepta. Having placements in video games is huge due to their worldwide reach. I think Diplo's career in general – from his themed DJ mixes and documentaries, to working across styles like Brazilian baile funk, Afrohouse and New Orleans bounce, to his new Europa EP, featuring collaborations with huge French artist Niska and UK up-and-comer Octavian – is a good study in how to remain relevant in various territories.
Follow Vivian Host on Facebook | Twitter | Instagram | SoundCloud | Mixcloud | Spotify
Follow Peak Time
Follow Red Bull Radio on Facebook | Twitter | Instagram | Mixcloud