WMC Memory: How Winter Music Conference Helped Establish Nastymix Records and Sir Mix-A-Lot
---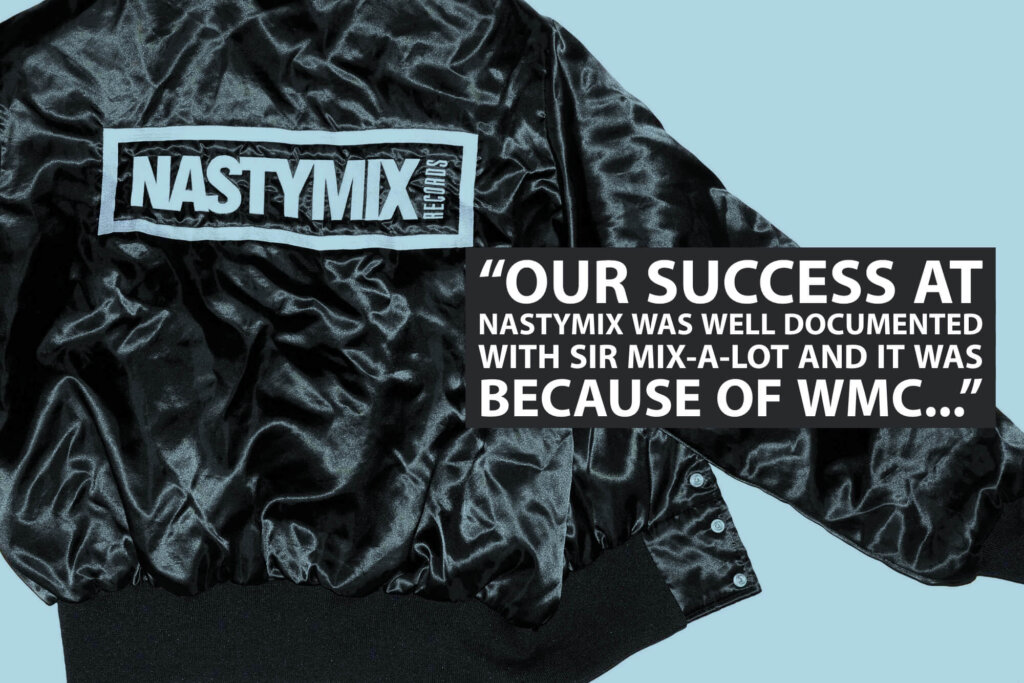 The following tale about WMC is by Ramon Wells.
From the very moment that I started going to the Winter Music Conference, I was hooked. I was a Billboard chart reporting DJ, a radio station music director and on-air radio personality, Record pool director, a record store buyer—first in Portland, Oregon and then in Seattle, Washington.
I had already made friends in the business of music by attending New Music Seminars in New York and the Billboard Disco Conference in Los Angeles.
My earliest memories of the Winter Music Conference were the speakers on the panels, the subject matter was different than the New Music Seminar in that the Winter Music Conference focus was on the DJ. This made us feel loved, appreciated and the center of the conversation.
It was an opportunity to meet the who's who of the dance music community, celebrities, network with the major record label representatives to help us get free promotional records for our record pools (a group of DJs), or get those special acetate records (prior to national release) to play at our clubs.
Fast forward, to about the second WMC, a couple of industry wannabes in Ed Locke and Seattle's Urban Radio personality Nasty Nes Rodriguez, asked me if they could share my hotel room, that they would sleep on the floor, if need be? I invited them to stay with me. Indeed, they had to sleep on the floor.
At that WMC, Ed Locke (now Sheila Locke), asked me to come work for him in setting up Nastymix Records. I told him that he couldn't afford me, beings as he was sleeping on MY hotel room floor.
Fast forward a few months, Ed Locke continued asking me to come help him set up his label for Sir Mix-A-Lot. I finally agreed.
At the following WMC, I believe it was in 1987, I ran into Dave Jurman of Sony/Columbia Records, who offered to help us in whatever way he could. I asked him for mailing lists to help us set up Nastymix Records as we were releasing "Square Dance Rap" by Sir Mix-A-Lot. Dave Jurman immediately hooked us up with mailing lists for college radio and DJs (he would later provide us with Pop Radio mailing lists). "Square Dance Rap" actually succeeded at Pop Radio due to Dave Jurman's help.
This was the very beginning of WMC and of Nastymix/Sir Mix-A-Lot. The following year, in the 4th year of WMC, Nastymix street gear was on many attendees.
Our success at Nastymix was well documented with Sir Mix-A-Lot and it was because of WMC that I got the job, which in turn, helped to establish Nastymix Records and Sir Mix-A-Lot.