Artist Advice Column: Pressing Your Music To Vinyl Pt. 4
---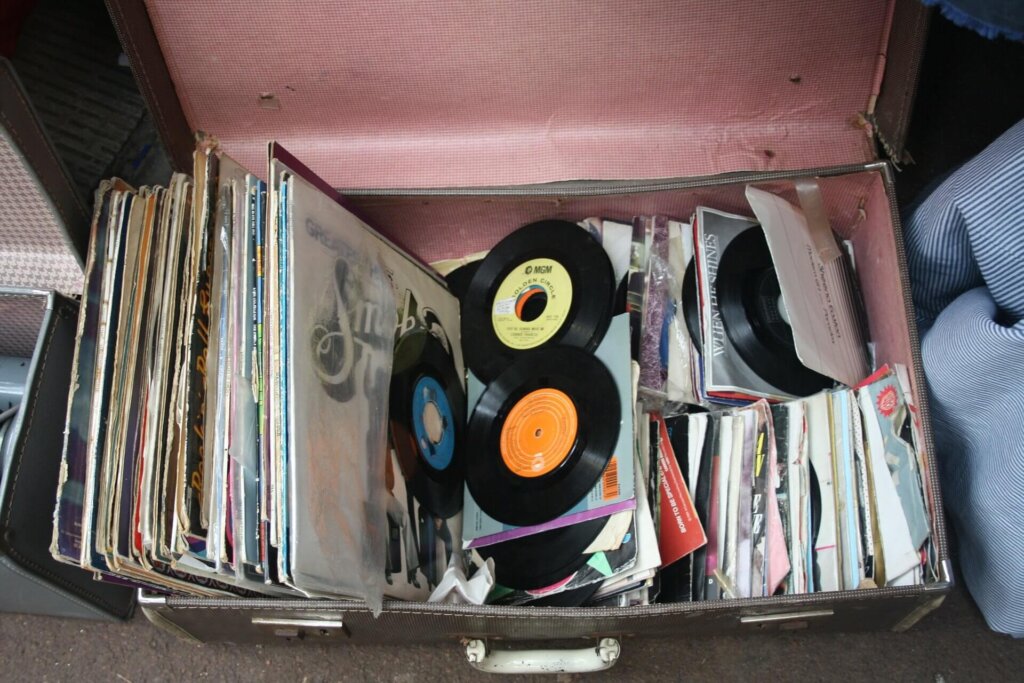 We have discussed at length about pressing your music to vinyl over the past few weeks. We have gone over cost, the importance of art, getting creative with liner notes and much more. Now we wrap up our series on pressing your music to vinyl with three final important points. How you sequence your vinyl is critical and make sure to note about recording time on each side, especially with bass-heavy electronic music. Pricing will be quite important to drive sales outside of super fans, plus you will need to know how and where you want to sell your records. Online should be the start, but also consider a distributor that can move your records into stores.
Recording Time / Sequencing:
As with all recorded music, there is a limit to how much music you can press onto each side of a vinyl record. About 18 minutes is ideal for a 33rpm "12," though it can go higher. This can change depending if you are doing a 33 or 45, which holds less per side. According to Chicago Mastering Service, the amount of deep bass will impact how much you can put on each side of vinyl. You can fit more songs without deep bass on each side because it requires smaller grooves on the actual wax. You can read more about that process here. Because of that, it is quite important to know how to sequence your tracks.
The album doesn't always have to be in the exact order you stream online, but rather some of the more upbeat tracks can go first and then draw people in for the b-side with more mellow cuts. Pressing 60-minute drone tracks can sound like good fun, but it may not work too well on vinyl if someone has to flip the record just to finish a song.
Know Where To Sell It:
If you have ordered a lot of vinyl records, you have to be able to sell them. The primary way will likely be online. They can be sold in bundles with other merchandise or with CDs. Have your own online store to sell through your website or on somewhere like Bandcamp or Bleep. If you want the record in a physical record shop, partner with a distributor like CD Baby that will help to get your music into record shops around the world. They will obviously take a cut of that and so will the store. However, being a store goes beyond just the sales. There is the optics and legitimacy that comes with being in the crates of vinyl next to classics.
Pricing:
How you price your vinyl will be crucial to fans actually buying it. If it is a large 4LP box set with exclusive art, liner notes, a picture book and CDs, then it is understandable to charge upwards of $100 or more, depending on your costs. How much it will cost to press your vinyl should dictate your pricing. If you think it will cost $30+ to sell a one or two LP vinyl and break even, try and find a way to lower your costs along the way. You may be able to sell to super fans, but the general populace may sour on your merchandise. Considering you will hopefully have some distribution to record stores, the price will rise even higher, so find a happy medium between making a little money and also keeping costs down.