Iceland Will Pay 25% Of Recording Expenses For Artists Who Record There
---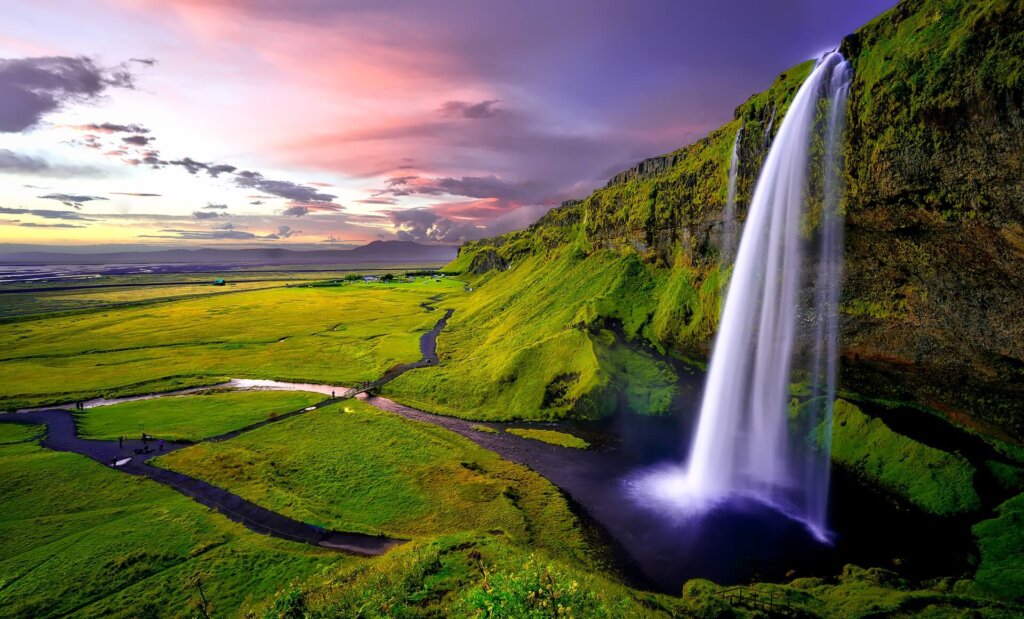 Over the past decade Iceland has become one of the trendiest tourist destinations in the world. This has been because of their stunning nature, but also clever marketing with cheap airfare to Europe, which makes sure you stop off in Iceland for a connecting flight. It has also attracted big name motion pictures to film in the country. Now Iceland is launching another initiative to help bring people into the country. The state is offering to pay 25% of recording expenses for artists who record there. These expenses include travel, accommodations, hiring engineers and producers and more.
Titled "Record In Iceland" the new project was conceived by Iceland Music, the country's music export office, according to Billboard. It covers any recording studio or facility in the Nordic state.
"Because of our glorious isolation, Iceland has nurtured quite a unique music culture," said Iceland Music managing director Sigtryggur Baldursson. "But as well as developing a nation of poets and musicians, we also have a network of first-class recording studios, each with their own idiosyncrasies."
"Until now, these studios have been something of a hidden secret," he continues, "but our aim with Record in Iceland is to open these facilities to a far wider range of international artists and businesses, and to make them a compelling commercial proposition."
The new initiative will be officially presented at Iceland Airwaves, a music industry and showcase festival in Reykjavík, November 6-9. To get reimbursed, you have to be on top of your paperwork. The producer must submit all of the proper information about your project with receipts. The music has to be released within 18 months and exceed 30 minutes.
Check out a video below with some sizzle to make you want to record and a one-sheet with more info. Getting outside of your comfort zone can be good for recording, so expect artists to take advantage of this.