Ryan Jaso
Super Evil Genius Corp
Founder
---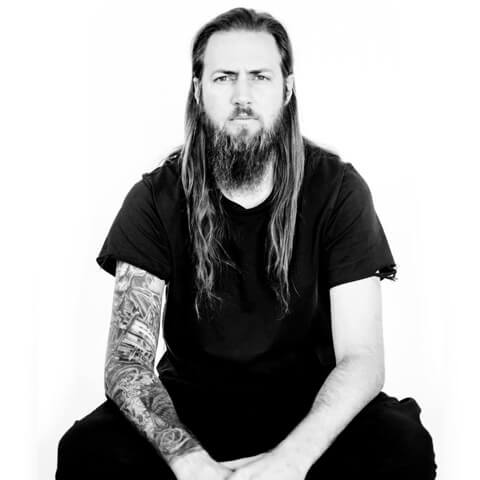 Panels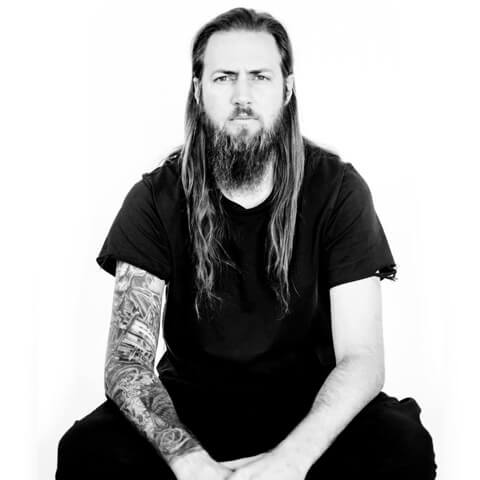 Working at Cardboard Robot at the age of 21, Ryan Jaso started as an intern and worked his way up through the ranks of Sales Manager to Marketing Director. Towards the end of his tenure at Cardboard Robot, he moved to LA from OC and began promoting shows on the side to bring more brand awareness to Cardboard Robot. Jaso formed Whitelite Productions with his partner Chris White in 2006, where they put on shows at Detroit Bar in Costa Mesa (now known as Wayfarer) and brought acts like Steve Aoki, Afrika Bambaataa, Datarock, DMC Champion Klever, and DJ Falcon to their first monthly series of events called "Made You Look." At the same time, they launched a Sunday party in LA at PLAY, where they brought acts like Miami Horror, Lazaro Casanova, Nosaj Thing, and Classixx to a small 200 capacity room. Shortly thereafter, Jaso left Cardboard Robot to focus solely on a career in the music industry.
In late 2006, Jaso launched Technique Management, a music management company, and signed his partner Chris Alba (Mr. White/Whiiite) as his first client. Technique Management eventually boasted a roster of six dance music artists (MAKJ, PeaceTreaty, Cold Blank, LAZRtag, Whiiite, On Planets, and one singer/ songwriter, Chris James) over the course of twelve years from 2006-2018. While Technique Management began making noise in the dance music industry, Jaso and his partner Chris Alba launched a new dance music-based weekly party at Avalon in Hollywood every Friday in December of 2008 called CONTROL. They soon partnered with Gary Richards of then HARD Presents now Livestyle and Matt Goldman of MFG Productions. Together they began booking the new wave of electronic music that was sweeping the country. CONTROL in LA is now in its 11th year, and is known for having showcasing artists such as Skrillex, Dada Life, Dillon Francis, Valentino Khan, Major Lazer, DJ Snake, Steve Aoki, and more (see quotes and highlights below in Word Doc.) Now having done over 500+ shows, CONTROL has been a staple in the dance music industry since its inauguration.
In 2013, Jaso missed his days in the fashion industry, so he and partnered with friends and opened a store called Lobby in The Lab in Orange County. Lobby ran from 2013-2017, where they eventually decided to shut its doors. They were known for bringing high fashion brands to Orange Country that normally only existed in LA, such as Skingraft, Knomadik, UNIF, Drifter, Chapter, and others.
From 2014-2016, Ryan Jaso was hand picked by Steve Angello to manage Size Records and his underground label "X." Jaso oversaw and signed records for Don Diablo, Grammy Award Winner Shaun Frank, and Steve Angello's lead single, "Wasted Love," from his album. While at SIZE, he oversaw the first release from Ansolo + Tom Staar titled "Totem" (Ansel Elgort's music project).
By October of 2014, CONTROL expanded into San Francisco with Tommy Trash and Wax Motif, headlining the first Thursday of the new weekly at Ruby Skye. They partnered with CLCTV in SF (now apart of Livestyle) from 2014-2017. Then, Ruby Skye closed its doors and CONTROL briefly moved to DNA Lounge in San Francisco where Whitelite Productions partnered with Vital Events, and they eventually ended the party in late 2017.
In early 2016 Jaso joined forces with ATC Management for the year where he collaborated on numerous projects. In 2017, Ryan launched Control Forever, a multimedia channel and podcast network. Soon after, Control Forever acquired Super Evil Genius Corp, a digital marketing and creative agency www.superevilgeniuscorp.com. Super Evil Genius Corp is now a pioneer in the creative agency space for a new age. In 2018, Ryan Jaso and his co-hosts, Seb Webber, Mike Catherwood and Cheyne Gilmore launched a podcast called Neon Black where they dissect pop culture and the inner workings of the music industry.