5 Music Industry Newsletters Worth Reading
---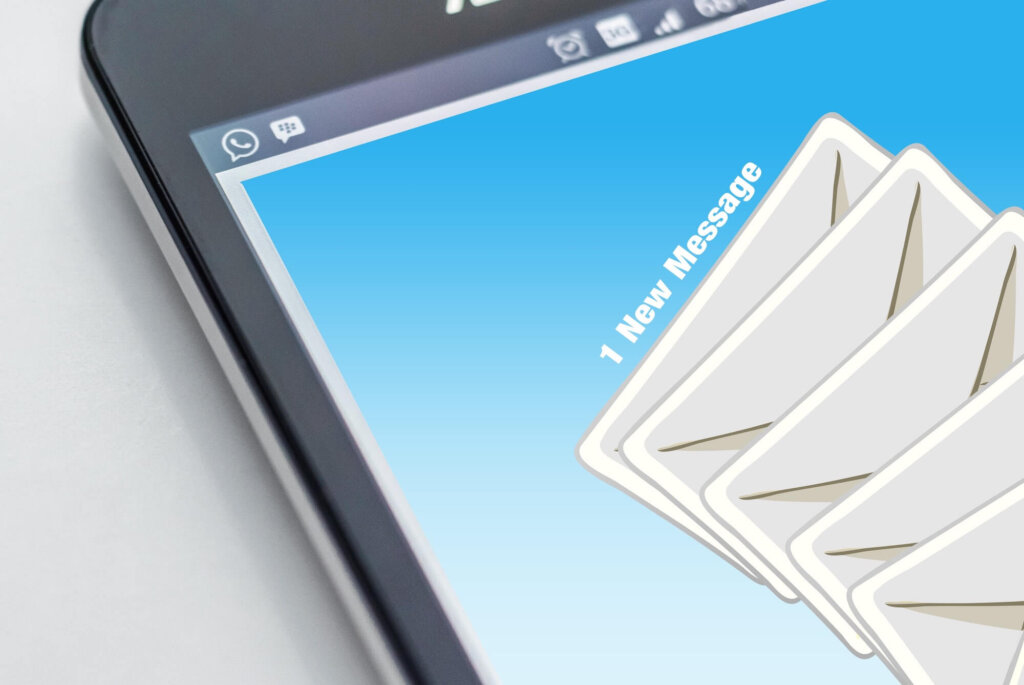 For many insiders, music industry newsletters — email campaigns catered to music industry news, analysis, and content — have become the go-to source for all things related to the biz. In today's oversaturated media and entertainment market, consumers are overwhelmed by content and choice: Instagram feeds overflowing with selfies and food pics, political Facebook rants, and pointless tweets.
Email newsletters, and email marketing campaigns in general, help cut through the noise, providing a direct-to-consumer method of contact for artists, labels, event promoters, and festival producers alike. Think of an email newsletter less like a sales pitch and more like a playlist: a curated piece or collection of content containing the best, most relevant information for you and your base. The good ones will keep you up to date with all the latest news and developments. The really good ones will enhance your understanding of the overall music industry and maybe even change your perspective on key issues.
Much like your social media feeds, the internet is littered with newsletters attempting to report and comment on the biz. Here, we've gathered the five music industry newsletters worth reading.
While you're eat it, make sure to subscribe to our very own newsletter for all the latest news regarding WMC 2019, including information on panels and panelists, schedules, and other updates.
WMC 2019 takes place Monday, March 25, through Thursday, March 28, at the Faena Forum in the Faena District in Miami Beach, FL.
WMC 2019 Industry and Access badges and registration are now available.
Penny Fractions
Launched in late 2017, Penny Fractions, a weekly newsletter from journalist David Turner, analyses the music streaming business and contextualizes the ever-changing digital music industry as a whole. As a journalist, Turner has reported on major industry trends and scenes, including the rise of tropical house and the SoundCloud rap revolution for Rolling Stone and the explosion of hit-making YouTube channels in dance music for Thump (Vice). He's also discussed Spotify's dominance in the music-streaming market, and the issues that come along with it, on the New York Times' Popcast podcast. Which is all to say, when it comes to the streaming industry, Turner is a pro. He extends that knowledge via Penny Fractions, where he's covered topics like the music industry's longstanding struggles with streaming; Spotify's expansion into India; and YouTube's content ID system. The ever-evolving music industry is vast and complex, always moving a million miles a minute, so having a newsletter specifically dedicated to the rise of the streaming market will help keep you abreast and ahead of the game.
Subscribe to Penny Fractions, and for extra brownie points, contribute to Turner's Patreon campaign.
Deep Cuts
In her Deep Cuts newsletter, Amber Horsburgh, a music marketer at Downtown Records, highlights the most innovative campaigns making the rounds in music and also includes free, useful resources. It's a great source for inspiration for anyone looking for unique, effective examples of music strategy and marketing. Horsburgh is also behind the recently launched Deep Cutters Awards, which honor the most creative marketing campaigns and strategies in the music industry. More than awards, Deep Cutters offers an inside look at the companies and teams behind some truly innovative ideas in music and artist marketing, strategy, and promotion.
Subscribe to Deep Cuts.
Artist Managers Connect 
Born out of a private Facebook group of the same name, Artist Managers Connect is a Sunday weekly newsletter that compiles the most relevant news and in-depth features aimed at educating the modern-day manager. The original AMC group, which digitally connects artist managers around the world, prides itself in sharing knowledge, advice, and opportunities to its more than 4,500 members; its email newsletter is an extension of that knowledge network. Best of all, the AMC newsletter is simple: no analysis, no opinions, just straight up worthy news and must-read features delivered straight to your inbox.
Subscribe to Artist Managers Connect, and join the Facebook group.
Music Business Worldwide
Founded by music industry analyst and commentator Tim Ingham in 2015, London-based website Music Business Worldwide (MBW) is one of the leading music industry outlets around. Unlike many other American-focused outlets, MBW provides industry news and insights with a global focus, allowing readers an inside look at what's happening around the world in real time. In addition to its subscription-based quarterly print magazine, Music Business UK, MBW operates a comprehensive email newsletter that compiles the biggest news and stories of the day. For anyone looking to break into the biz or planning their next big move, MBW sends out a Tuesday weekly email newsletter containing the hottest and latest job opportunities in the biz; they've got a job directory on the website, too.
Subscribe to Music Business Worldwide.
Lefsetz Letter 
In many ways, music industry analyst and critic Bob Lefsetz is the godfather of music industry newsletters. His Lefsetz Letter, which has been around for more than 25 years, first as a print publication and now living as a newsletter and blog, is one of the first music industry newsletters ever. Thus, Lefsetz's claim of being the "first in music analysis" is fitting: He's been around longer than most industry critics and is usually the first in line to analyze the day's topics, which include takes spanning everything from Netflix's hit-making power to current American politics. A known rabble-rouser, Lefsetz often holds controversial viewpoints about the industry and general pop culture, so heed warning.
Subscribe to Lefsetz Letter, and catch him on his newly launched weekly radio talk show, Lefsetz Live!, on SiriusXM.